Loki isn't filming now due to the COVID-19 pandemic, but hopefully production will start up again soon so they can meet the planned Spring 2021 release date.
Meanwhile, a rumor is spreading that Marvel's Minutemen will be included in the series. This theory started because IMDb credits some of the stunt performers on the Disney+ series as playing "Minuteman".
RELATED: LOKI SET TO DEBUT SERA, MARVEL'S FIRST TRANS CHARACTER, IN SEASON ONE
How Would Minutemen Play Into Loki?
Originally created by Walt Simonson and introduced in The Fantastic Four comics, the Minutemen take care of policing the time stream alongside the Time Variance Authority. The Time Variance Authority has been spotted during filming, seemingly working with the Asgardian God of Mischief. The Minutemen are likely backup for the TVA agents working with Loki. 
Stunt performers Isabelle Fretheim and Chris Brewster are credited as "Minuteman" on IMDb, and they are no strangers to the Marvel Cinematic Universe. Brewster has worked on a number of Marvel projects including Black Panther, Captain America: The Winter Soldier, Guardians of the Galaxy, and many more, while both Brewster and Fretheim worked on Daredevil as stunt performers. Those appearances could fold into the TVA storyline on Loki if it is revealed they were in fact Minutemen this whole time.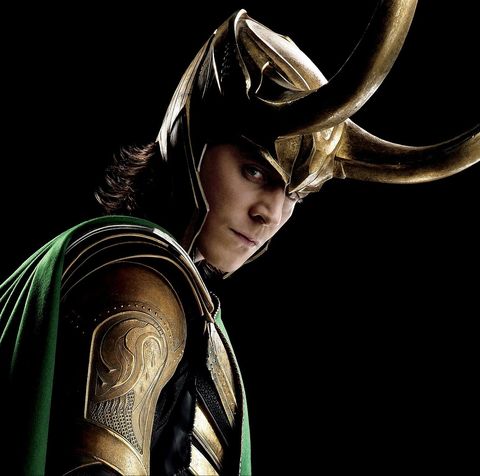 Although Loki was killed by Thanos in Avengers: Infinity War, an alternate version managed to escape in Avengers: Endgame with the Tesseract when Captain America, Iron Man, and Ant-Man were trying to collect the infinity stones from the past. This time travel mishap could be how the Time Variance Authority get involved.
Tom Hiddleston will be reprising his role as the titular God of Mischief in the Disney+ series along with Owen Wilson, Sophia Di Martino, and Gugu Mbatha-Raw. It has been speculated that Di Martino will be playing either popular Asgardian antagonist Enchantress or Lady Loki, whereas Wilson is speculated to be a member of the TVA. This speculation is largely due to the set photos that fans shared on Twitter earlier this month. Richard E. Grant was also recently added to the cast playing a mystery role, who some believe to be Kang The Conqueror – another character rumored to be introduced in Loki.
Are you excited to see the Minutemen in Loki? Let us know your thoughts in the comments below.
Source: Comicbookmovie.com