Now that Beast Morphers Season 2 has aired its final episode, it's finally time to take a look at the season as a whole and see how it stands up compared to the previous seasons in the franchise.
To start off, I do think that this season of Power Rangers and Beast Morphers as a whole was a nice change of pace for the franchise and it was clear that the writers definitely gave it his all this season.
RELATED: POWER RANGERS BEAST MORPHERS EPISODE 9 REVIEW: THE EVOX SNARE
This season did unfortunately suffer from a disappointing start. Season 1 of Beast Morphers set up a lot of potential plot-points such as good Blaze and Roxy's and Evox masquerading as the Mayor however I feel that they could have done a much better job building upon these plot points.
Breaking Down Power Rangers' Latest Offerings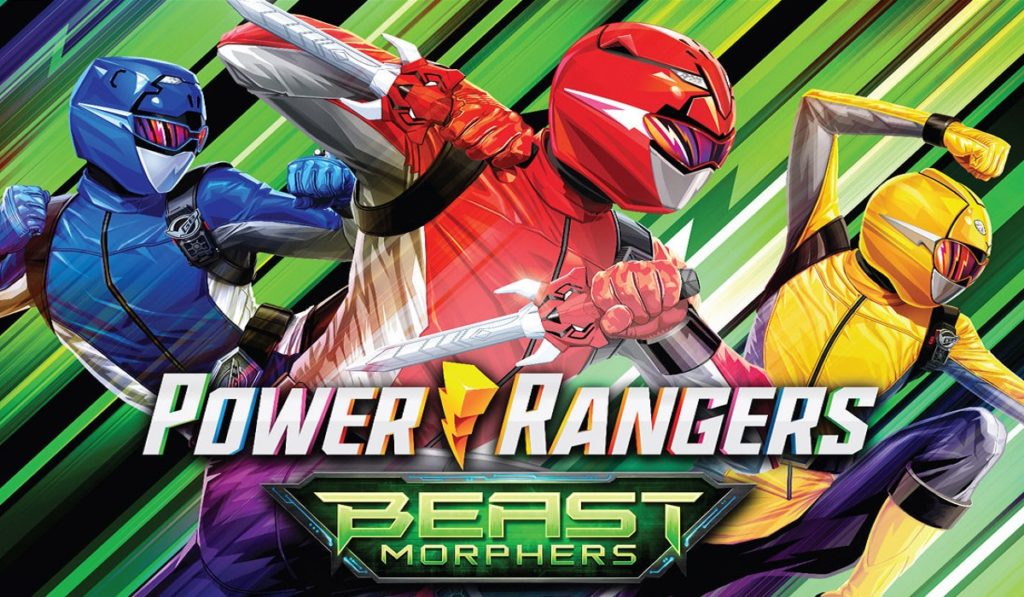 While the Mayor plot point was kind of cool, I was never really all that interested in it until Episode 9 when Devon contacts Doctor K to find out how to separate them.
Bringing back the real Blaze and Roxy was a HUGE missed opportunity this season. When the real Blaze and Roxy were brought back at the end of the first season a lot of fans were excited to see how the world use them in season 2 and unfortunately, the answer was barely at all. They definitely could have done some interesting plot points with both the Robo versions and the real versions of the characters but for some reason did not. While they did have some focus episodes they were definitely too far between and I wished they had been used more.
Another minor problem I had with this season was the pacing of the filler episodes. Throughout the entire first half, there wasn't really much going on. Once we got to the second half we had that six-episode stretch where it was all story stuff leading up to the team-up which was nice to see. However, after the team-up, it seemed like it was majorly filler up until the final three episodes so think they could have done a better job of pacing the actual story episodes with the filler episodes.
The one year later segment in the finale was definitely awesome to see however I feel it gave us more questions than answers especially with Devon becoming the Commander. Don't get me wrong I love the addition of Devon as Commander and it was awesome to see that moment with Col. Truman it leaves the question of is he still the Red Ranger and if he isn't then who is.
RELATED: POWER RANGERS: BEAST MORPHERS PREMIERE DATE AND EPISODE TITLES REVEALED
I would also be lying if I didn't say that I thought the whole Steel becoming human thing wasn't jarring. I understand that they were never actually going to fully kill of Steel but his return was quite confusing. I also wish that they had just let the human actor voice Steel because Steel's original voice definitely didn't match the human character.
Beast Morphers Delivers on its Fan Moments
Now that I have gone through my problems with the season, it's time to highlight the great moments that this season gave the fans.
The build-up to the Dino Team up was awesome, and these episodes are definitely some of the best from the past 10 of Power Rangers. I thought the team-up itself was awesome for what it was and it definitely was one of the better team-ups we've gotten since the likes of Wormhole and Once a Ranger.
RELATED: POWER RANGERS BEAST MORPHERS EPISODE 13 REVIEW: GRID CONNECTION
The reveal of Evox secretly being a version of Venjix is without a doubt one of the best reveals in Power Rangers over the course of its 27-year run. It was so cool to see the cliffhanger from RPM finally being resolved 11 years later. While I do think they could have done a better job building up to this moment as it happened quite suddenly although it is hard to complain over such an awesome reveal.
This season is at its best when it makes connections to previous seasons – which is what fans have been wanting in a Power Rangers season for years now, and the writers have finally delivered.
What were your thoughts on Beast Morphers Season 2? Do you see it as one of the best Power Rangers seasons to date? Let us know in the comments below and be sure to follow The Illuminerdi for more Power Rangers news and reviews just like this in the future!
KEEP READING: POWER RANGERS DINO FURY CHARACTER BREAKDOWNS REVEALED