Uncharted is one of the most popular hit video-game franchises in the world and fans have long desired to see it adapted onto the big screen. After years of delays, false starts, and behind the scene troubles, Sony Pictures' action-adventure Uncharted is finally about to begin production soon.
A movie adaption of the Playstation video game franchise, Uncharted, has been in various stages of development since 2009. However, the project repeatedly got stuck because of various changes in writers and directors. They finally found their director in Ruben Fleischer, who previously worked for Sony on films like Venom, Zombieland, and Zombieland: Double Tap. The current draft of the screenplay has been handled by Art Marcum and Matt Holloway, the screenwriting duo behind 2008's Iron Man.
Uncharted stars Tom Holland as the young version of the protagonist, Nathan Drake, and Mark Wahlberg as Victor "Sully" Sullivan, a grizzled veteran treasure hunter. Instead of attempting to adapt the games, Sony is going to tell an origin story revolving around young Drake and Sully, which will serve as a prequel to the games.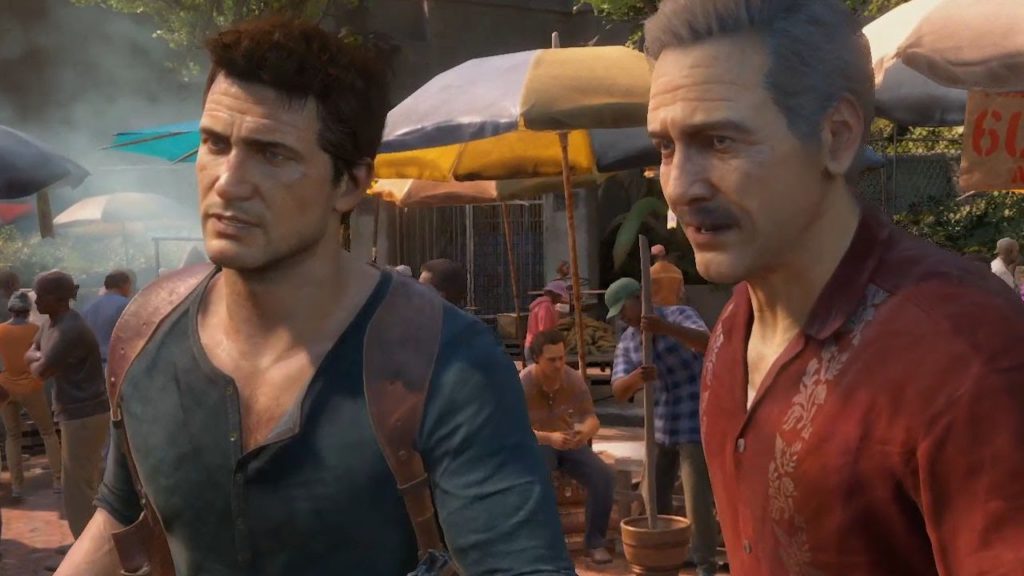 Drake embarks on his first globe-trotting adventure in search of historical artifacts and wealth alongside mentor Sully, which will lead them on multiple action-adventures that are custom-built for the big screen. It will also star Antonio Banderas, Sophia Ali, and Tati Gabrielle.
Uncharted's Long and Twisted Development
In March of this year, Venom's Ruben Fleischer became the seventh director to be attached to the film, as he officially signed on to replace Bumblebee director Travis Knight. Knight dropped out of his Uncharted directing duties due to scheduling conflicts. There is a long list of former directors including Dan Trachtenberg, Shawn Levy, Seth Gordon, Neil Burger, and David O. Russell, who were all attached to helm Uncharted at one time before Fleischer and Knight.
RELATED: SONY PICTURES ANNOUNCES NEW RELEASE SCHEDULE FOR UPCOMING MOVIES INCLUDING SPIDER-VERSE SEQUEL, UNCHARTED, AND CONNECTED
Unfortunately, Uncharted was about to start filming in March in Germany, but got shut down due to COVID-19. Seems like the production on the long-delayed movie might start real soon. Finally, after all the years of languishing in development, cameras are rolling on the video game adaptation. The project has started to steadily build new momentum, with Holland sharing pre-production teasers, like the one from his Instagram.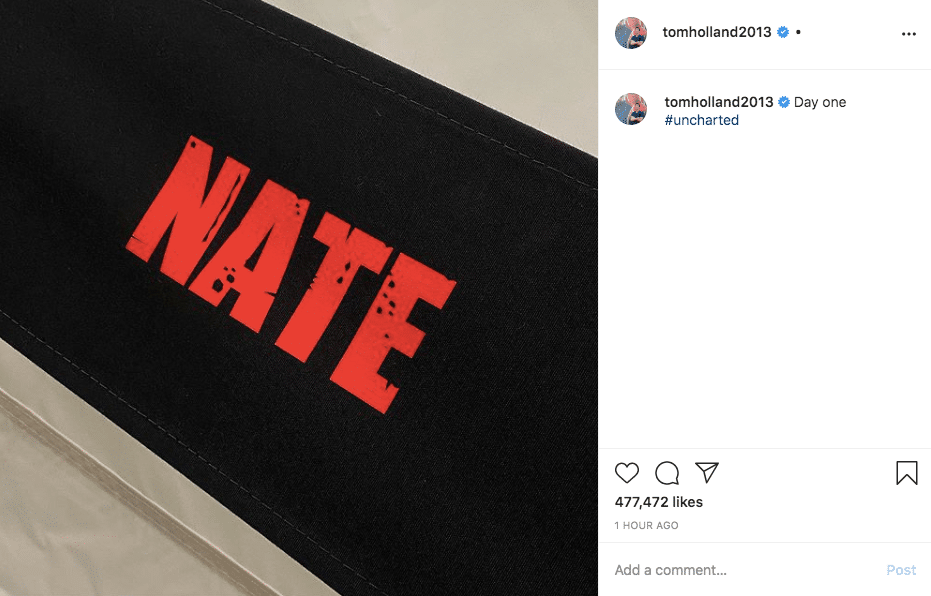 Star Tom Holland has been teasing for the last few days that the production on Uncharted was approaching via Instagram stories. The Illuminerdi reported on Holland's recent new look that he previously shared. The Spider-Man actor shared an Instagram post on Wednesday from the set, showcasing that filming is near. The behind-the-scenes image is of his folding chair with the name "Nate" emblazoned on the back. In the caption, he wrote: "Day one. #Uncharted."
Holland's post indicates that filming is finally about to start on the Uncharted movie. Mark Wahlberg has recently given his thoughts on the script and compared it to another iconic action movie. He said that he felt like he was reading Indiana Jones or The Thomas Crown Affair. Holland previously stated that the Uncharted movie will draw much of its inspiration from the game, Uncharted 4: A Thief's End.
RELATED: MARK WAHLBERG SHEDS LIGHT ON UNCHARTED MOVIE SCRIPT
Tom Holland is expected to drastically increase his workload as multiple film productions are likely to kick back into gear. He has to finish filming Uncharted movie before appearing as Spider-man in Untitled Spider-Man 3 which also set for next year. So it looks like Tom Holland will be shooting both films back to back.
So this means the movie is getting ready to begin shooting and has not begun yet. But considering Holland's teases the production might not be that far away. However, the movie will follow the rules of social distancing and all the new guidelines in effect. How effective the production process goes and finishes filming before Holland's next MCU project is still in question.
Sony Pictures previously changed Uncharted's release date from October 8th, 2021 to July 16th, 2021, despite pre-production suffering a further delay due to the global pandemic. That July date was the original release date for Holland's Spider-Man 3. While Spider-Man 3 was pushed until November 5th, 2021, which was the previous date for the Doctor Strange in the Multiverse of Madness.
What do you think of this news? Are you excited about the Uncharted movie? Let us know your thoughts in the comments section below or on our social media and be sure to come back to The Illuminerdi for more movie updates.
KEEP READING: TOM HOLLAND GETS BUFF FOR UNCHARTED THANKS TO MARK WAHLBERG
Source: IGN