Looks like Universal Pictures is going to help Tom Cruise and Doug Liman's new project to be shot in space, as the studio is reportedly in negotiation to land a deal to make sure this happens.
The news of Tom Cruise planning to shoot a film in outer space still feels unreal. But this movie is truly happening with the help of Elon Musk's SpaceX and NASA, who will house the production at the International Space Station. After this was announced Doug Liman entered the project as the director and he will be producing along with Cruise this further proved this is really happening.
Doug Liman will be going where no film director has gone before alongside Cruise. This will be the first narrative feature film in history to be shot in outer space. There have been only a few leading actors in the world who put themselves at risk as regularly as Cruise, in the name of the most realistic action sequences possible. With this project happening in Musk's space ship, Tom Cruise will be alone in the movie record books.
RELATED: DOUG LIMAN TO DIRECT TOM CRUISE IN OUTER SPACE. SERIOUSLY.
According to a report by Variety, Universal Pictures is in negotiations to land a deal for this project. No official confirmation was made yet. Representatives for Universal made no comment and also when a Cruise representative was asked about the matter did not comment.
Why Does Tom Cruise Want To Film in Space?
A big innovation like this does not come cheap. Sources said an optimistic projection for the production budget has been set at $200 million which can go even higher. According to some insiders, Tom Cruise could earn somewhere between $30 million and $60 million covering his services as both star and producer, and also be comprised of a significant first-dollar gross participation over a boon.
The stakes will be high from a filmmaking standpoint. The immanent marketing force around a global event like this is obvious. Similar to the recent historic launch of SpaceX's Dragon crew vessel, the whole world will watch as Tom Cruise is rocketed into space, forcing natural curiosity around the event. One person familiar with the project has said, "you can't be sure what you're going to get up there, and you have one shot to do it."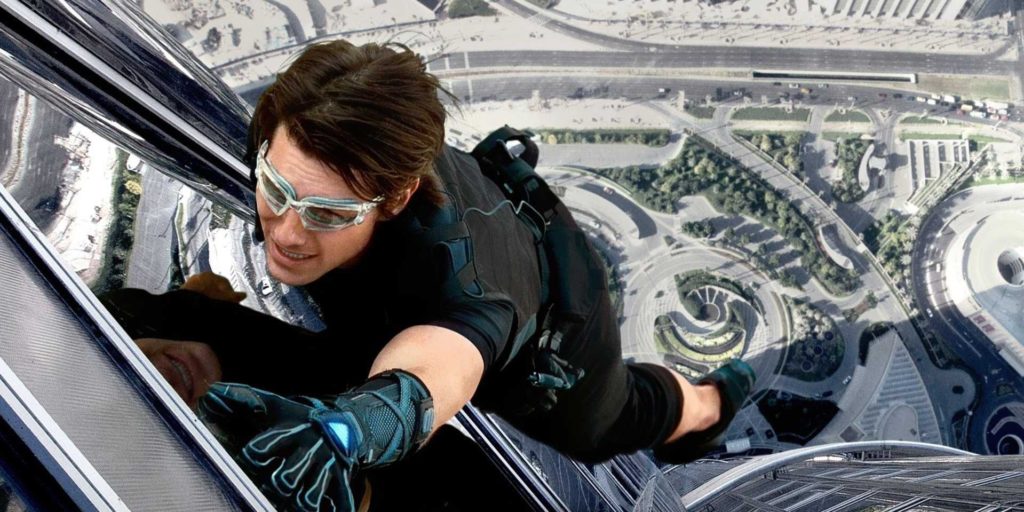 A major problem for any company that is considering picking up the project, will be insuring Tom Cruise and the filmmaking team. As no production has ever perceived shooting outside of Earth's orbit. Variety included a piece of insider information that no major streaming platform was invited to bid on this project, because filmmakers considering it to be a big theatrical event with a conventional studio.
According to Deadline, Doug Liman has written a first draft of the screenplay. So this means the action-adventure movie has no complete script yet. Also, this close collaboration between Liman and Cruise is because they conceived this project together.
Liman previously directed Cruise on the movies Edge of Tomorrow (2014) and American Made (2017), and also directed hits like Mr. & Mrs. Smith, The Bourne Identity, Go, and Swingers. It is said that he is eager to re-team with Cruise on this first of its kind project. Liman and Cruise are colleagues and pals who are also both pilots.
RELATED: TITANS' ESAI MORALES REPLACES NICHOLAS HOULT AS BIG BAD IN MISSION: IMPOSSIBLE 7 AND 8
Both of them have work to complete before heading into space. Tom Cruise's Top Gun: Maverick was recently pushed to July 2, 2021. Also, Cruise and Christopher McQuarrie are waiting to get back to filming Mission: Impossible 7 that leads directly into the eighth installment of the Paramount franchise. Liman is in postproduction for Lionsgate's long-delayed Chaos Walking, with Daisy Ridley and Tom Holland.
It is still unknown when the film would begin shooting. Given his production schedule, several insiders familiar with the project regarded considerable prep time for the cinematic feat, 58-year-old Tom Cruise could be over 60 by the time he straps into the SpaceX Dragon vessel and blast-off to ISS.
The space film will have an unprecedented amount of pre-production that involves all kinds of space and g-force training. This is a risky investment for any studio. Let us see how far this project can go to reach its goal.
KEEP READING: NETFLIX'S RED NOTICE IS NEGOTIATING WITH THIS LEGEND FOR A SURPRISE APPEARANCE: EXCLUSIVE
What do you think of this news? Are you excited to see a movie that takes place in space or do you fear for Tom Cruise's safety? Let us know your thoughts in the comments section below or on our social media and be sure to come back to The Illuminerdi for more movie news.