Patty Jenkins has been instrumental in the Wonder Woman films of today, having helmed the first in 2017 which grossed $103 million on opening weekend and $821.8 million world-wide during its theatrical run. Wonder Woman got rave reviews upon its release and filled a major hole of superhero films led by woman. We now also have Captain Marvel and the upcoming Black Widow, but Wonder Woman was praised for leading the charge. 
The first Wonder Woman film was an origin story for the famed hero from Themyscira and followed Diana Prince's childhood before moving into 1918, during World War I. The sequel will shift forward to a new era taking place in 1984. Wonder Woman 1984, which was not only directed by Patty Jenkins, but co-written as well, will introduce Kristen Wiig and Pedro Pascal as the infamous villains Cheetah and Max Lord respectively. It will also see the return of Chris Pine's Steve Trevor who sacrificed himself at the end of the first film.
RELATED: WONDER WOMAN 1984 WILL SOLVE A BATMAN V SUPERMAN CONTINUITY ISSUE
Fans have had to wait longer than anticipated for the release of Wonder Woman 1984 with delays moving the film from November 2019 to June 2020. Then, the ongoing COVID-19 pandemic led to the film being delayed twice more first to August and now October 2020.
WONDER WOMAN 3 LIKELY PATTY JENKINS LAST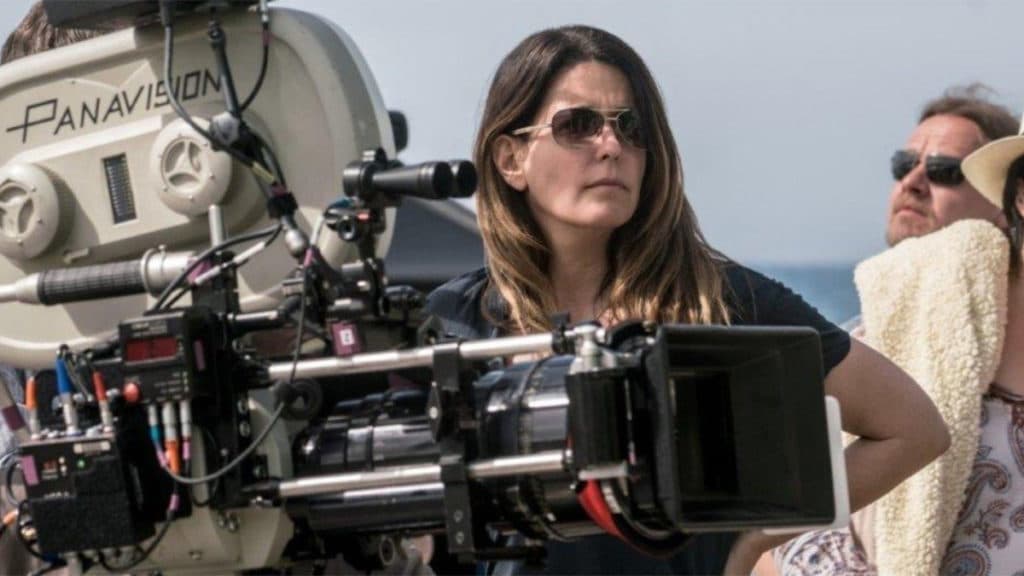 In a recent interview with the German publication Geek which was translated and tweeted by @DCMovieNews2, Jenkins revealed that the third Wonder Woman film will likely be her last in the franchise. 
"[Wonder Woman 1984] gave me a chance to do a lot of things that I couldn't accommodate in the first movie." Patty Jenkins said. "I was so happy to tell the Wonder Woman origin story. It was almost her birth, but we really haven't seen what she is capable of. It is exciting for me to show her at the peak of her strength. But it is also very important that she fights an internal struggle: she is a Goddess and tries to help humanity. She is not only someone who fights evil, she tries to show bad people how to improve. It's an interesting dilemma."
"The next one is probably my last Wonder Woman movie," Jenkins shared, "so I have to put everything I want to show there. We have to think carefully."
RELATED: PATTY JENKINS IS REALLY HAPPY SHE DIDN'T DIRECT THOR: THE DARK WORLD
Patty Jenkins has shaped Diana Prince's arc in the current DC films and it looks like after the third installment Jenkins' story will have come to fruition. That being said, Jenkins is also involved in the spin-off film focused on the Amazonians although she has said that she does not plan to direct the spin-off. The third installment will move into the present day and Jenkins has actually talked about having to put the development of Wonder Woman 3 on hold. She says she wants to take into account the pandemic and its outcome while developing the third story. 
It isn't entirely surprising that after being involved in four Wonder Woman films Patty Jenkins may want to move on to other projects. Even with this news fans of the Wonder Woman franchise shouldn't get too worked up given this is likely years out. Wonder Woman 1984 has been pushed back to October 2, 2020. But that could change given the fact that movies have continued to be delayed and movie theaters have not yet reopened. 
Are you excited for Wonder Woman 1984? Are you disappointed that Wonder Woman 3 will be Patty Jenkins last? Are you looking forward to Wonder Woman 3 and the Amazonian spin-off? Leave your thoughts below or on our social media.
KEEP READING: PATTY JENKINS CONFIRMS MASTER PLANS FOR THIRD WONDER WOMAN FILM AND AMAZONIAN SPIN-OFF
Source: IGN