The Mighty Ducks Disney+ reboot series is ready to put their skates back on to take a slapshot at the goal as the production gets a green light to start filming in Vancouver real soon.
The Mighty Ducks is a story of an ice hockey team composed of a young scrappy group of ragtag underducks that stick together and coached to success throughout various challenges. The movie isn't a critically acclaimed one but its commercial success paved the way for a franchise hatching two sequels, a Disney-owned Anaheim NHL tie-in team, and an animated series about a team of hockey ducks from outer space.
RELATED: DISNEY+ MIGHTY DUCKS TEAMMATES REVEALED: EXCLUSIVE
The Mighty Ducks franchise was a powerhouse for Disney in the '90s and Disney+ is trying to bring back the nostalgia through a new Mighty Ducks reboot series. The series was originally scheduled to begin production back in February with principal photography taking place in Vancouver, British Columbia, Canada but Disney suspended production on the reboot series due to the coronavirus outbreak.
The Mighty Ducks Is Ready To Make Another Goal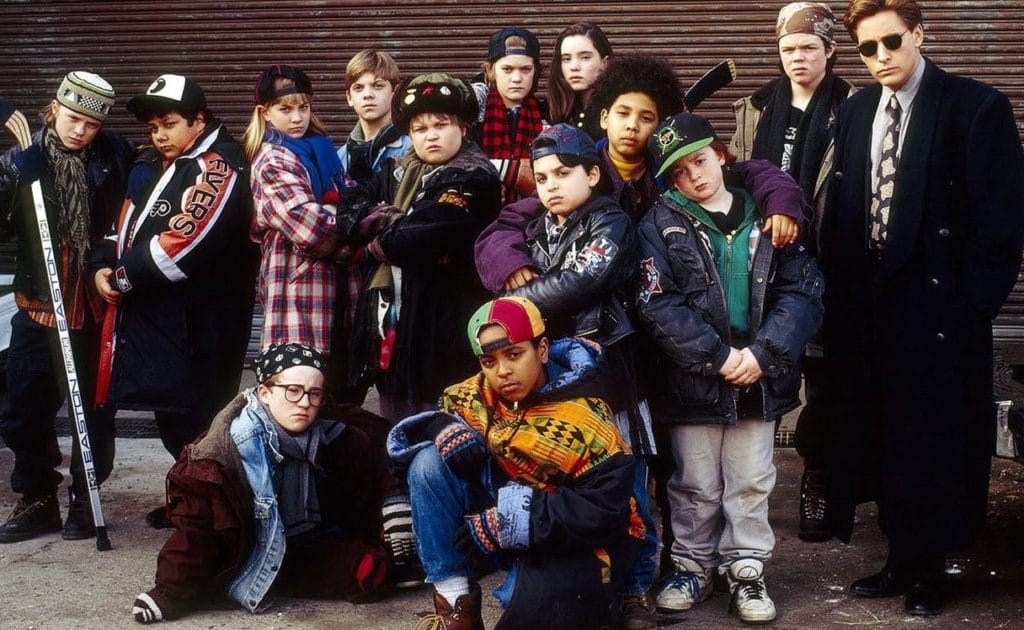 Since last month news has been swirling that the new series is set to begin filming in August and now the new reports just confirmed it. According to a report from Deadline, multiple TV series of various studios got the greenlight to start filming in Vancouver as a result after the stand-off was finally resolved between many U.S. studios and British Colombia unions about testing the cast and crew members for the coronavirus.
The standoff began over Hollywood studios insisting on rigorous testing based on the current SAG-AFTRA guidelines in the U.S., and the British Columbia unions push back after calling for more limited testing of the crews they represent. And now both parties finally came to an accord.
In a joint effort, multiple studios and major Hollywood unions drew up a list of safety protocols in mid-June, titled the "Safe Way Forward" proposals. These protocols include an emphasis on the safety of cast and smaller crews on set while filming. "We take that obligation very seriously and employers know that if need be, we'll step in if there's a misunderstanding," an insider said in a statement.
RELATED: EMILIO ESTEVEZ TO RETURN AS GORDON BOMBAY IN THE DISNEY+ MIGHTY DUCKS SERIES: EXCLUSIVE
The Mighty Ducks series will soon begin shooting in Vancouver along with several other TV series set to begin production there. Disney TV Studios was one of the first to reach an agreement and other Disney TV productions that are set to resume production include A Million Little Things, Mysterious Benedict Society, Big Sky, and Turner & Hooch.
Disney+'s ten-episode reboot sees the return of Emilio Estevez as Coach Gordon Bombay, reprising his role as pee-wee coach from the original film trilogy. It will focus on the Ducks becoming an "ultra-competitive" sports team as Bombay forms a new team of misfits to remind them of the love of the game. The series also features the involvement of original trilogy screenwriter Steven Brill and original producer Jordan Kerner.
The veteran actor will join the series regulars Lauren Graham (Gilmore Girls), Brady Noon (Good Boys), Swayam Bhatia (Succession), Taegen Burns (I Can Only Imagine), Julee Cerda (Blindspot), Bella Higginbotham (Troop Zero), Luke Islam (America's Got Talent), Kiefer O'Reilly (DC's Legends of Tomorrow), Maxwell Simkins (Bizaardvark), and De'Jon Watts (Black Panther).
RELATED: LAUREN GRAHAM TO STAR IN DISNEY+'S THE MIGHTY DUCKS SERIES
Disney's synopsis for the series:
"In present day Minnesota, the Mighty Ducks have evolved from scrappy underdogs to an ultra-competitive, powerhouse youth hockey team. After 12-year-old Evan (Noon) is unceremoniously cut from the Mighty Ducks  junior division hockey squad, he and his mom Alex (Graham) set out to build their own ragtag team of misfits to challenge the cutthroat, win-at-all-costs culture of competitive youth sports. With the help of Gordon Bombay (Estevez), they discover the joys of playing just for the love of the game."
The series does not have a release date yet. According to some reports, the filming will begin at the end of August and will wrap by mid-December so we can expect the series to come in early 2021.
Are you a fan of The Mighty Ducks trilogy? Are you excited that a reboot series is being made for Disney+ and the return of Emilio Estevez? Let us know your thoughts in the comments below.