Critical Thinking
Critical Thinking is Vertical Entertainment's biographical drama film which is the second directorial effort for award-winning actor John Leguizamo (When They See Us), from a screenplay by Dito Montiel (A Guide to Recognizing Your Saints). It stars Leguizamo, Jorge Lendeborg Jr. (Bumblebee), Angel Bismark Curiel (Night Comes On), Will Hochman, Corwin Tuggles (Paterno), Jeffrey Batista, Ramses Jimenez (Fear the Walking Dead), Zora Casebere (Ladyworld), Rachel Bay Jones (Ben Is Back), and Michael K. Williams (12 Years a Slave).
Based on a true story from 1998, Critical Thinking tells the story of five Latinx and Black teenagers from the toughest underserved ghetto in Miami Jackson High School to fight their way into the National Chess Championship under the guidance of their unconventional, but inspirational Cuban-American teacher Mario Martinez (Leguizamo). The Miami chess team was the first inner-city team to win the U.S. National Chess Championship.
It was to have had its world premiere at South by Southwest in March 2020. However, the festival was cancelled due to the COVID-19 pandemic and now it is scheduled to be released on-demand.
Critical Thinking VOD release date: September 4, 2020
---
Cuties
Cuties (Mignonnes in French) is a Netflix original coming-of-age comedy-drama film written and directed by Maïmouna Doucouré in her feature directorial debut. The film stars Fathia Youssouf, Médina El Aidi-Azouni, Esther Gohourou, Ilanah Cami-Goursolas, Myriam Hamma, and Maïmouna Gueye. The plot revolves around an eleven-year-old traditional Senegalese Muslim girl Amy (Youssouf). She lives with her mother Mariam (Gueye) in one of Paris's poorest neighbourhoods in an apartment along with her two younger brothers awaiting her father to rejoin the family from Senegal.
She is caught between two contrasting sides, traditional values, and Internet culture, while also discussing the hypersexualization of pre-adolescent girls. Things turn swiftly as Amy is fascinated by her disobedient neighbor Angelica (Aidi-Azouni) and her twerking clique called Cuties. An adult-style dance troupe that has contrasting fortunes and characteristics to Mariam's traditional customs, and values.
Cuties premiered in the World Cinema Dramatic Competition section of the 2020 Sundance Film Festival on 23 January, where Doucouré won the Directing Award. The film holds an 83% approval rating on Rotten Tomatoes, based on 18 reviews. It was released in France on 19 August 2020 by BAC Films and now it is set to be released internationally on Netflix.
Cuties Netflix release date: September 9, 2020
---
Unpregnant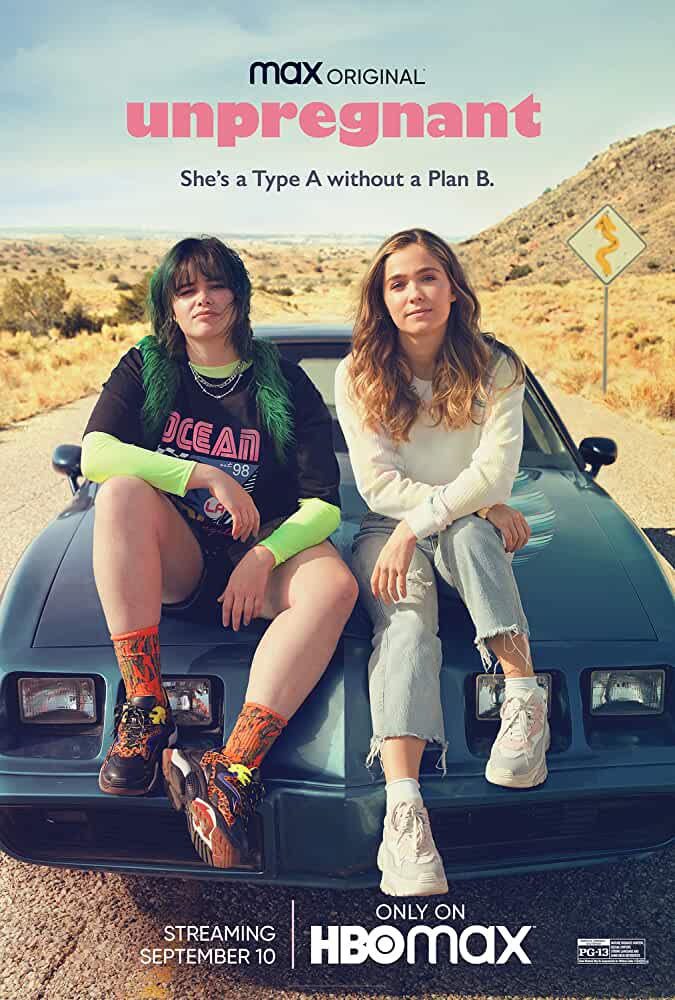 Unpregnant is HBO Max's original female buddy road drama film written and directed by Rachel Lee Goldenberg (Valley Girl). The film is based upon the novel of the same name by Ted Caplan and Jenni Hendriks, who also wrote the screenplay. This is the second original film for the new streaming platform which looks to be a fun ride.
It stars Haley Lu Richardson (Columbus and Five Feet Apart) and Barbie Ferreira (Euphoria) as the main leads, with Alex MacNicoll (13 Reasons Why), Ramona Young (Never Have I Ever), Breckin Meyer (Road Trip), Kara Royster (Supernatural), Meg Smith (Daybreak), Giancarlo Esposito (The Mandalorian), Sugar Lyn Beard (50/50), and Betty Who in supporting roles.
The story follows a seventeen-year-old Missouri teen Veronica (Richardson), who never thought she'd want to fail a test, until she finds herself staring at a piece of plastic with a blue plus. When Veronica discovers she has gotten pregnant, a development that threatens to end her dreams of matriculating at an Ivy League college, and the career that could follow.
With a promising college-bound future now disappearing before her eyes, Veronica considers a decision she never imagined she'd have to make. This never-taken-lightly decision leads her on a 1000 mile hilarious road trip to New Mexico over three days with her ex-best friend, Bailey (Ferreira). Where they discover sometimes the most important choice you'll make in life, is who your friends are.
Unpregnant HBO Max release date: September 10, 2020
---
The Babysitter: Killer Queen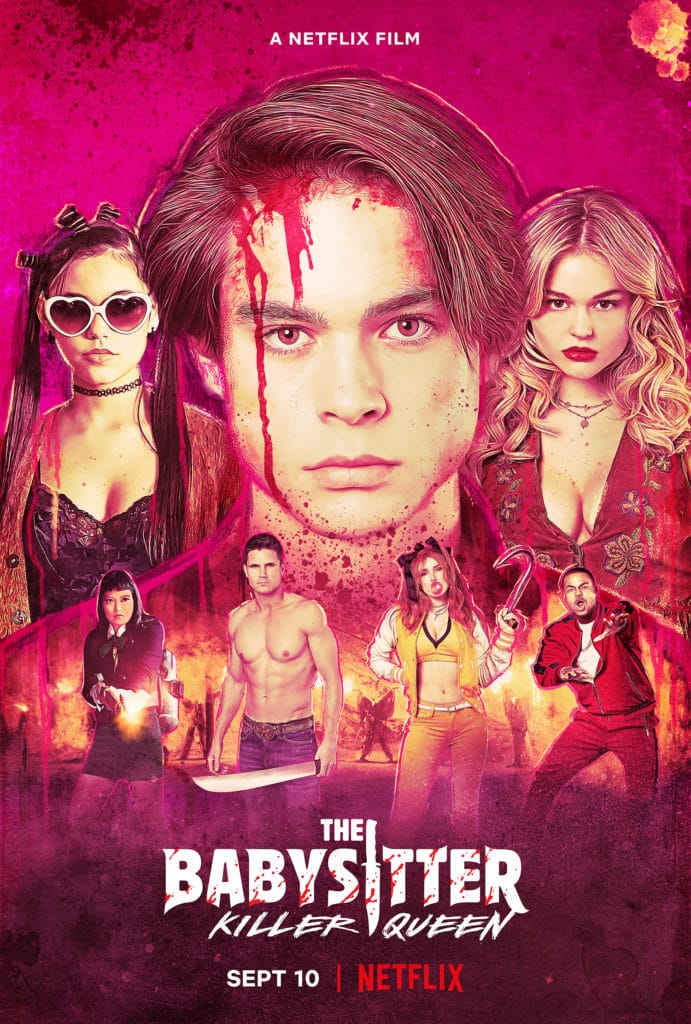 The Babysitter: Killer Queen is a Netflix's original horror-comedy film, directed and co-produced by Joseph McGinty Nichol aka McG, from a screenplay by Dan Lagana (American Vandal) co-written by McG. It's a sequel to the gory good time that was 2017's The Babysitter which is directed by Nichol and was written by Brian Duffield and it was one of the most surprising movies of 2017, a genuinely delightful horror-comedy with tongue-in-cheek humor.
The first movie received positive reviews from critics reflected by a 72% RT score and is considered as an enjoyable romp by audiences. Despite the familiar genre and story, the clever energetic direction and amazing performances by the cast shine through.
Judah Lewis (The Christmas Chronicles), Bella Thorne (Assassination Nation), Hana Mae Lee (Pitch Perfect), Robbie Amell (Code 8), Andrew Bachelor (When We First Met), Emily Alyn Lind (Doctor Sleep), Leslie Bibb (Tag), Chris Wylde (The DUFF), and Ken Marino (Brooklyn Nine-Nine) are reprising their roles from the first film, with the new addition of Jenna Ortega (You).
The only main cast member from the previous movie reportedly not mentioned in the sequel is Samara Weaving. Who was one of the best parts of the 2017 film, which was her star-making performance. Although, Weaving might show up for a cameo or some kind of return as the trailers for this movie teased.
The film picks up two years after Cole (Lewis) survived a night in which a Satanic blood cult, led by his babysitter Bee (Weaving), tried to sacrifice him to the devil. Cole continues to be haunted by the horrific events of that night while enduring another nightmare: high school. Everyone in his life thinks he has lost his mind since Bee and all of her friends disappeared, making Cole's story hard to believe.
He is still hopelessly smitten with his best friend, next-door neighbor, and girlfriend Melanie – the only one who believes his story – who convinces him to forget the past and come to a party thrown at a nearby lake. But when old enemies unexpectedly return, Cole will once again have to outsmart the forces of evil and survive the night. The sequel looks as fun and as crazy as the first one hopefully it turns out to be a great follow up and at least match the chaos of the original.
The Babysitter: Killer Queen Netflix release date: September 10, 2020