Lost Girls and Love Hotels
Lost Girls and Love Hotels is a romantic thriller drama directed by William Olsson (An American Affair) based on Catherine Hanrahan's book of the same name who also wrote the screenplay. An intoxicating exploration of contemporary Tokyo's duality and what it means to find oneself abroad with a youthful abandon. it stars Alexandra Daddario (True Detective, San Andreas), Takehiro Hira (The Floating Castle), Kate Easton (Magic Mike), Andrew Rothney (Mary Queen of Scots), and Carice Van Houten (Game of Thrones, Valkyrie). Lost Girls and Love Hotels will be available on Digital & On-Demand.
We follow the passionate tale of love and lust between a haunted American teacher and a dashing Yakuza as their affair tears them apart and reshapes them across Tokyo's landscape of dive bars, alleyways, and three-hour love hotels. The film is a provocative journey inviting you to get lost within the dark and light of love in the darkest corridors of Japan in hopes of experiencing fleeting moments of beauty.
The story follows Margaret (Daddario) who finds herself in the glittering labyrinth of Tokyo by night and as a respected American English teacher of a Japanese flight attendant academy by day. With little life direction, Margaret searches for meaning with fellow ex-pats in a Japanese dive bar, drinking to remember to forget, and losing herself in love hotel encounters with men who satisfy a fleeting craving. When Margaret crosses paths with a dashing Yakuza member, Kazu (Hira), she falls in love with him despite the danger and tradition that hinders their chances of being together.
Lost Girls and Love Hotels VOD release date: September 18, 2020
---
Let It Snow
Let It Snow is a Ukrainian-Georgian survival thriller film directed by Stanislav Kapralov from a screenplay co-written with Omri Rose (Buttoned Up). It stars Ivanna Sakhno (Pacific Rim: Uprising and The Spy Who Dumped Me), Alex Hafner (Submergence), and Tinatin Dalakishvili (Hostages). The film will be available on VOD platforms.
The R-rated film is about a young female named Mia (Sakhno), a free-riding snowboarder being stalked by a masked killer. Mia is separated from her fiancé after sneaking onto a restricted slope. She must not only survive against nature but also a masked snowmobile rider in black who's out for her blood.
Let It Snow VOD release date: September 22, 2020
---
Enola Holmes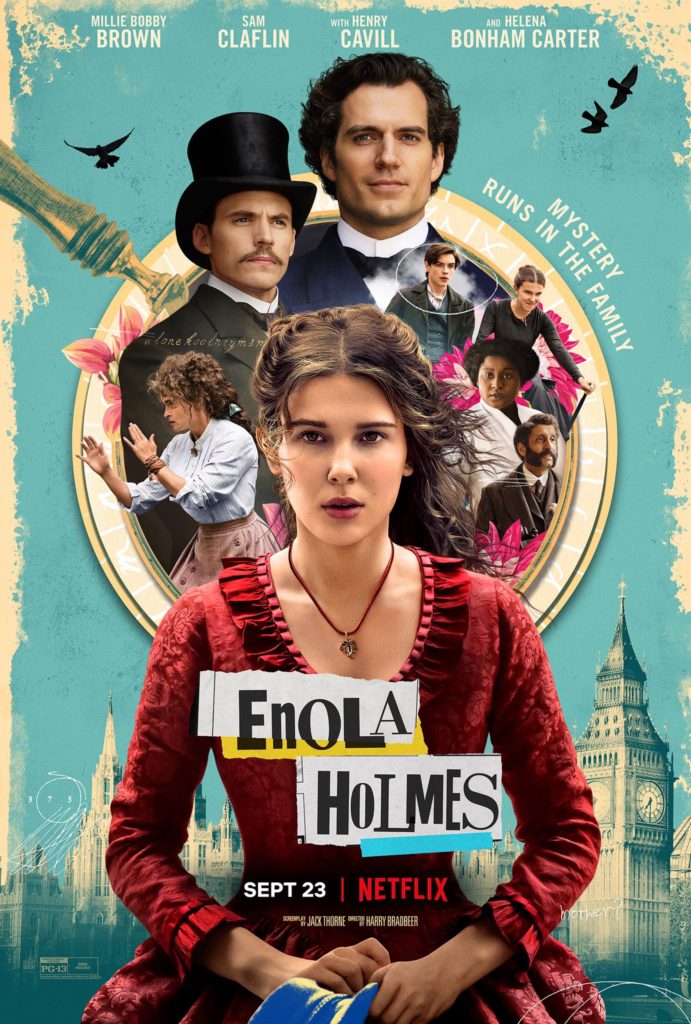 Enola Holmes is Netflix's original mystery-adventure film based on the beloved book series of the same name by Nancy Springer. The film chronicles a dynamic new mystery-adventure that introduces the world's greatest detective to his fiercest competition yet: his teenage sister. The game is afoot.
Enola Holmes centers upon the teenage sister of an already-famous Sherlock Holmes, which is directed by Harry Bradbeer (Fleabag) and screenplay by Jack Thorne (Wonder). Millie Bobby Brown (Stranger Things) stars as the title character, while also serving as a producer on the film. Henry Cavill (The Witcher), Sam Claflin (Peaky Blinders), Adeel Akhtar (The Big Sick), Fiona Shaw (Killing Eve), Frances de la Tour (Into the Woods), Louis Partridge (Paddington 2), Susan Wokoma (Crazyhead) and Helena Bonham Carter (Harry Potter) appear in supporting roles.
The film is set in 1884 England, with a world on the brink of change. On the morning of her 16th birthday, Enola Holmes (Brown) wakes to find that her mother (Carter) has disappeared, leaving behind an odd assortment of gifts but no apparent clue as to where she's gone or why. After a free-spirited childhood, Enola suddenly finds herself under the care of her brothers, Sherlock (Cavill) and Mycroft (Claflin), both set on sending her away to a finishing school for "proper" young ladies.
Refusing to follow their wishes, Enola escapes and embarks on a quest to search for her mother in London. But when her journey finds her entangled in a mystery surrounding a young runaway Lord (Partridge), intrepid teen Enola becomes a super-sleuth in her own right, outwitting her famous big brother as she uses her sleuthing skills and unravels a conspiracy that threatens to set back the course of history.
Seems like mystery runs in the family of Holmes. It will be interesting to see how Millie Bobby Brown leads the movie in front and center as this is her first attempt in leading a project considering mostly her filmography apart from Stranger Things have been in supporting roles. Sherlock Holmes is one of the popular characters in the world and in the history of actors who played the iconic role, Henry Cavill is the most jacked one, even though his part might be small in this tale it will be interesting to see how he portrays Sherlock. So far the trailer looks to be promising a fun ride and this one is a must-watch.
Enola Holmes Netflix release date: September 23, 2020
---
Secret Society of Second-Born Royals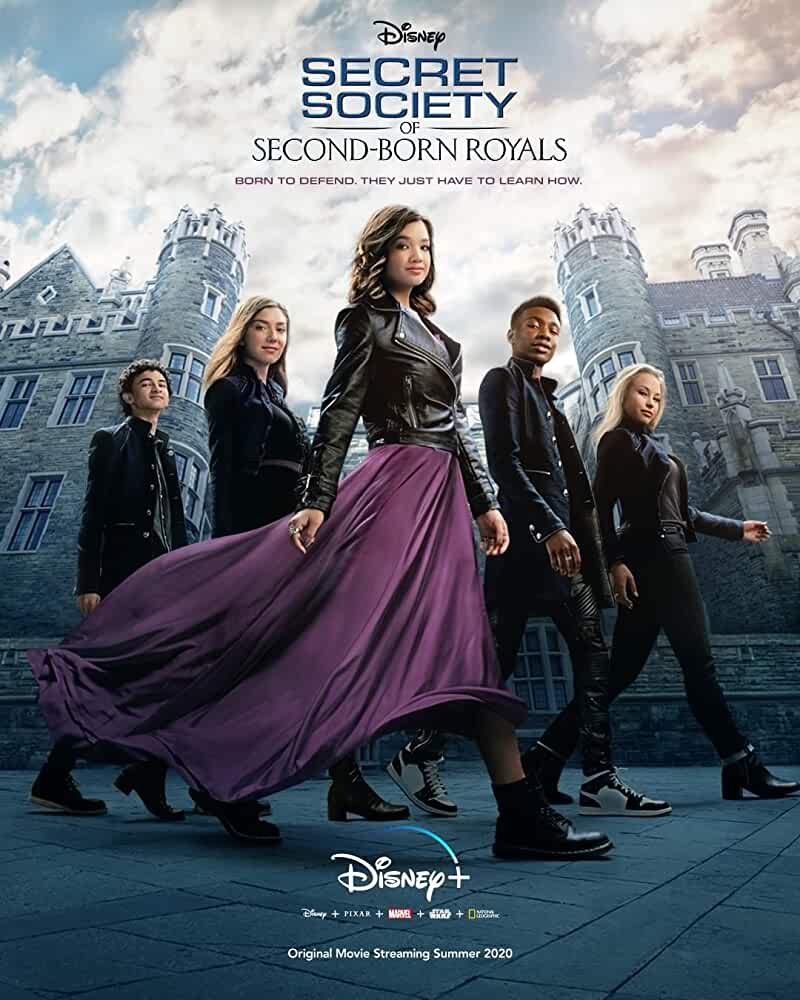 Secret Society of Second-Born Royals is a Disney+ original fantasy action-adventure superhero film. It's directed by Anna Mastro (Walter, The Bold Type) and a screenplay by Alex Livak and Andrew Green, from a story written by Litvak, Green, and Austin Winsberg.
It stars Peyton Elizabeth Lee (Andi Mack), Skylar Astin (Pitch Perfect), Élodie Yung (Daredevil), Niles Fitch (This Is Us), Ashley Liao (Fuller House), Noah Lomax (The Tale), Faly Rakotohavana (Raven's Home), Isabella Blake-Thomas (Shameless), Olivia Deeble (Little Lunch), Julie Nolke (Workin' Moms), Alli Chung (The Expanse), and Greg Bryk (Ad Astra).
The film follows Sam (Lee), a teen rebellious princess second in line to the throne of the kingdom of Illyria. Just as Sam's disinterest in the royal way of life is at an all-time high, she is stunned to learn that she has superpowers and belongs to a secret society of similar extraordinary second-born royals charged with a longstanding tradition of covertly keeping the peace throughout the kingdom. The movie follows Sam's adventures at the top-secret training program for a new class of second-born royals tasked with saving the world.
Secret Society of Second-Born Royals Disney+ release date: September 25, 2020