Giancarlo Esposito has revealed that we can expect the upcoming third season of The Mandalorian sooner than everyone is expecting.
The Mandalorian Disney+ series is hands down the best thing to come out of the Disney-owned Lucasfilm. It is one of the most popular original shows on the streamer. Excitement for The Mandalorian Season 3 is high but it skyrocketed further after the events took place in The Book of Boba Fett series.
Filming recently wrapped on the show's third season, and there's a huge amount of excitement surrounding Din Djarin and Grogu's ongoing story. Both of these characters had a significant role in The Book of Boba Fett show as well which further fueled the hype among fans.
The third season is expected to come out in 2022 but has no release date. Now Moff Gideon actor Giancarlo Esposito has shared an update on the upcoming The Mandalorian S3, claiming we could see it back on Disney+ as soon as this summer.
Giancarlo Esposito on Season 3 of The Mandalorian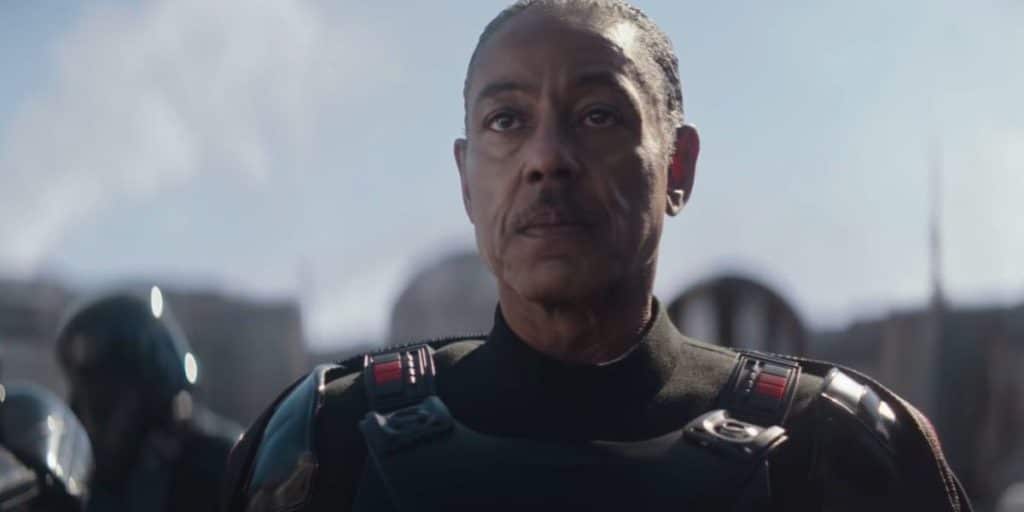 In a recent interview on The Rich Eisen Show (via comicbookmovie.com) Giancarlo Esposito, Moff Gideon himself, shared his thoughts on when he believes The Mandalorian returns with its next batch of chapters.
"You'll get it soon. I got a few things in regard to that to do to put some finishing touches on what I do, but I believe it'll be sometime this summer. No date set yet, but coming soon."
The Book of Boba Fett which debuted on December 29, 2021, has concluded on February 9, 2022. The next two installments of Star Wars Disney+ shows coming this year are Obi-Wan Kenobi and Andor. Obi-Wan Kenobi show is set to premiere on May 27, with two episodes and it will wrap up on June 22.
RELATED: HOW MARVEL IS KEEPING DOCTOR STRANGE 2 SPOILERS AND SECRETS FROM LEAKING
With the release of Obi-Wan Kenobi and Andor on the Star Wars side, and Ms. Marvel and She-Hulk on the MCU side, the year will be packed. So we're not expecting to actually see Mando over the summer. The Mandalorian S3 will likely come after all these shows keeping its winter release. 
However, while Giancarlo Esposito may be mistaken here, this guarantees we'll see the series in 2022. Then again, there's a possibility that Disney+ might surprise us with an earlier than the expected debut. Andor could fit a November/December slot, which is when Rogue One: A Star Wars Story was released in theaters back in 2016, and the third season can come before that.
RELATED: STAR WARS TALES OF THE JEDI RUMOR REVEALS WHEN MYSTERY JEDI PROJECT WILL BE SHOWCASED
We can't wait to see where Mando, Grogu, and Gideon's story goes next, especially as it appears Gideon is pivotal to how the story of the sequel trilogy occurs, and the return of Emperor Palpatine as Supreme Leader Snoke given his apparent interest in cloning.
Are you excited for The Mandalorian Season 3? What are your thoughts about the release schedule? What are you expecting for Giancarlo Esposito's Moff Gideon? Do you think the third season will release during the summer of 2022? Let us know your thoughts on our social media and be sure to come back to The Illuminerdi for more Star Wars news!
KEEP READING: VIDEO: WHO IS ZOMBIE STRANGE IN DOCTOR STRANGE IN THE MULTIVERSE OF MADNESS?
Source: comicbookmovie.com