Legend of Tomorrow is famous for having an ever changing cast with Brandon Routh (who had been a part of Legends of Tomorrow since the pilot), Maisie Richardson-Sellers, and Courtney Ford leaving during season 5. Olivia Swann and Shayan Sobhian were bumped up to series regulars for season 6. And now it looks like a newcomer will be boarding the Waverider for the upcoming season 6 of Legends of Tomorrow. Lisseth Chavez is joining the series as a series regular.
RELATED: WATCH THE FLASH SEASON 7 TRAILER FROM DC FANDOME
On the DC Fandome Legends of Tomorrow panel executive producer Grainne Godfree talked a bit about the new Legend:
"She is a young Latinx woman from Texas who was kidnapped by aliens and has kind of got a thirst for vengeance. And so, she's going to come up to the ship and, you know, she's not going to be the lovable losers that we normally have. She's going to be someone who is pretty tough and gives it to the other Legends and they're going to all have to react to her. And I think it's going to throw them off their feet a little bit."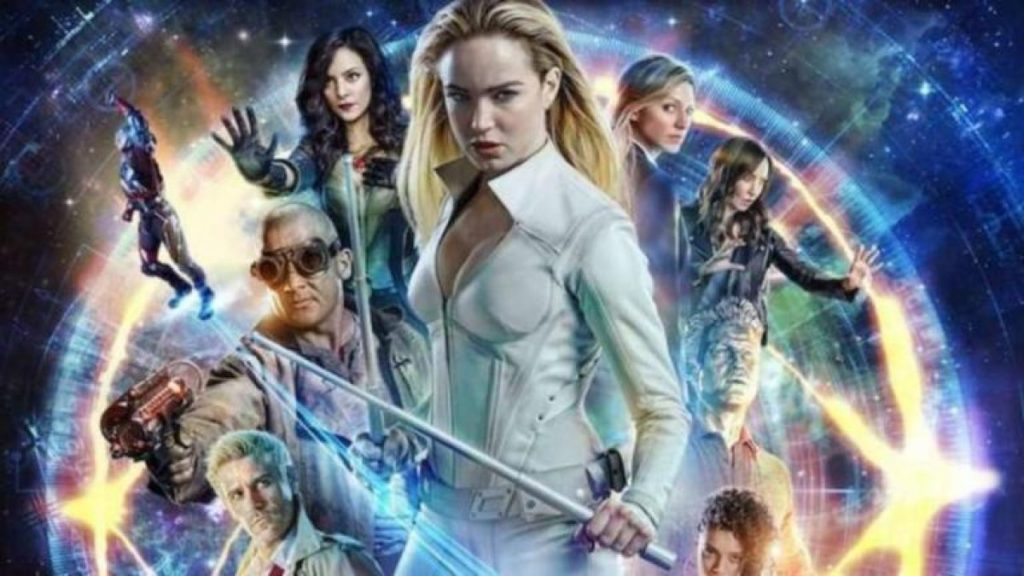 At the end of the seasons 5 finale of Legends of Tomorrow, Sara Lance was abducted by aliens without any of the other Legends noticing. Based on what was said during the DC Fandome panel it doesn't look like the team will be handling it well with Ava who became a co-captain for Sara, her girlfriend, losing it a bit. And as Phil Klemmer explained "it leaves a bit of a power vacuum, which, you know, unlikely people have to step up to fill."
LEGENDS OF TOMORROW ADDS A NEW RECRUIT
Could this new character step into the role of leader? Lisseth Chavez (Chicago P.D.) will be joining Legends of Tomorrow in season 6 as Esperanza "Spooner" Cruz.
Spooner is described as, "tough and self-sufficient Spooner lives off the grid, devising ingenious tech for the detection of – and defense against – space aliens. And while some might call her paranoid, she calls it being prepared. A survivor of a childhood alien encounter, Spooner now believes she has the ability to communicate telepathically with aliens." Spooner is "a woman uniquely qualified to help the team defeat their intergalactic foes. Either that or she's just crazy…"
Spooner seems like the perfect person to help the team find their missing captain and it will be fun to see a character who brings a new dynamic to the team. Especially with the team having lost their leaders either to aliens or grief having someone to call them out on their ridiculous antics should be a good addition.
RELATED: DC FANDOME SUCCESS MAY LEAD TO FUTURE WARNER BROS. EVENTS BEING MONETIZED
And while Sara is missing from the waverider she will have her story explored separate from the other Legends. Every season Legends of Tomorrow has had a new and more ridiculous foe with Malus the time demon, magical creatures, encroes the most evil people in history returning from hell, now having the legends chase after aliens should be an amazing new adventure.
Legends of Tomorrow stars Caity Lotz, Dominic Purcell, Nick Zano, Tala Ashe, Jes Macallan, Matt Ryan, Adam Tsekhman, Olivia Swann, Amy Louise Pemberton, and Shayan Sobhian.
Fans can watch the full Legends of Tomorrow panel at the DC Fandome Watchverse until Sunday September 13 at 10am PST/1pm EST. Legends of Tomorrow is set to return to the CW midseason 2021. Fans can stream the first five seasons on Netflix. What do you think about the new Legend? Are you excited for season 6 of Legends of Tomorrow? Leave your thoughts in the comments below or on our social media.
Source: TVLine
KEEP READING: WONDER WOMAN 1984 PUSHED TO CHRISTMAS DAY RELEASE