A few weeks ago, shooting of Uncharted started, of course with safety protocols and now we got our first look at Tom Holland and Mark Wahlberg.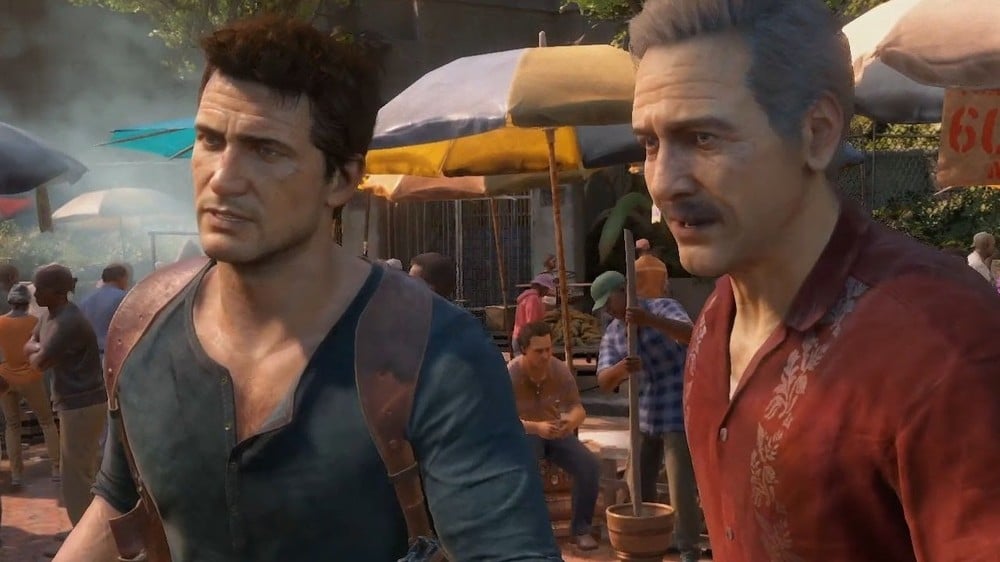 Uncharted in Live-Action
These are the first two set photos of Uncharted, which is currently shooting in Berlin, Germany.
Fans are currently disappointed, because of the fact that Mark Wahlberg's Sully doesn't have his iconic mustache. While we only see Tom Holland from the back, it seems like this movie could take place at the beginning of their adventures. As both actors are relatively young to play the iconic characters from the game, but that's just my own speculation.
RELATED: THE DEVIL ALL THE TIME REVIEW: TOM HOLLAND SHINES IN NETFLIX'S NEWEST DARK THRILLER
Directed by Ruben Fleischer (Venom) Uncharted stars Tom Holland, Mark Wahlberg and Antonio Banderas and is expected to hit U.S. theaters on July 16th 2021.
What do you guys think? Are you excited for Uncharted? Have you played the games? Let's discuss everything in the comments down below.
KEEP READING: "IT'S ALL CONNECTED": BLACK WIDOW, OBI-WAN, BLACK ADAM & MORE SUPER HEADLINES THIS WEEK
Source: CBM