Michael E. Uslan talked a bit about why he thinks Mr. Freeze should get his own solo film in the same vein as Joker during the Wizard World panel, From Batman To Joker. Whatever your feelings may be for the 2019 film Joker it's an immensely important comic book film. A character study focused not on one of the world-famous heroes, but instead taking a realistic look at what could potentially create one of the most infamous villains in history.
The Joker is easily Batman's most famous antagonist and Joker looks at how the clown prince of crime could have been created. While on a virtual Wizard World panel From Batman To Joker Michael E. Uslan executive producer of Joker and the upcoming film The Batman talked about what other Batman rogue should get a solo film similar to Joker.
"One of my favorite episodes of Batman: The Animated Series — which I love, absolutely love — dealt with Mr. Freeze and the loss of his wife. The empathy, the emotions that that created, I could see [making a movie]."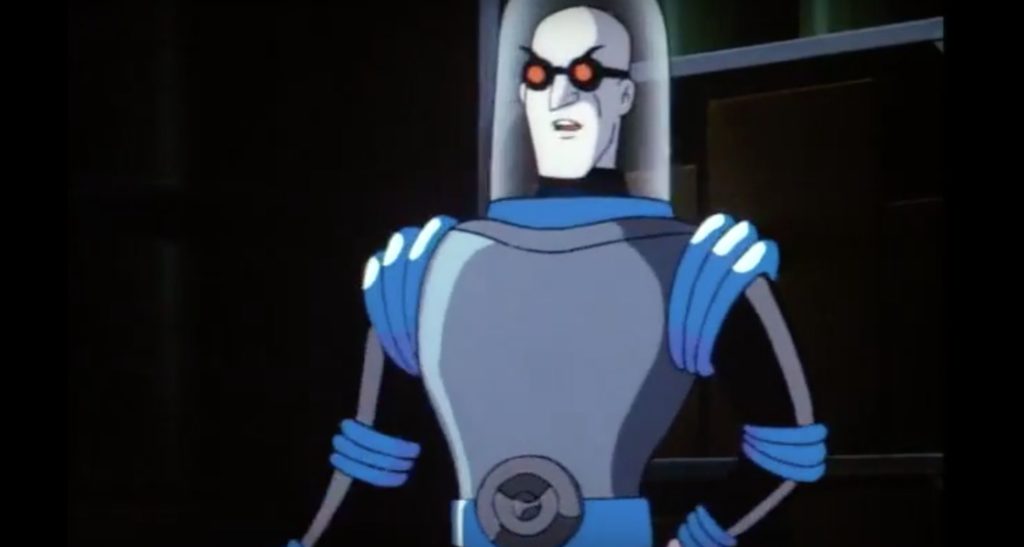 Uslan made clear that he was speaking solely as a fan about which villain he would like to see get a solo film, he was not hinting to fans that a Mr. Freeze led film is in the works, or that there are any plans to make one at this time.
RELATED: ZOE KRAVITZ TALKS MICHELLE PFEIFFER'S SUPPORT AND ROBERT PATTINSON BEING "PERFECT CASTING"
While Mr. Freeze and his tragic origin, which was introduced in Batman: The Animated Series, was singled out by Uslan he goes on to talk about how any other Gotham criminal like Scarecrow, Riddler, and Catwoman, would also be great characters to dive deeper into. Joker is a new way to look at comic book characters one that will hopefully lead to more deep character studies.
WHY MR. FREEZE COULD BE AN EXCELLENT SOLO FILM
"Heart of Ice" is considered by many to be the best episode of Batman: The Animated Series, even winning a Daytime Emmy Award for Outstanding Writing in an Animated Program. The episode completely rewrote the origin story for the villain, Dr. Victor Fries aka Mr. Freeze, who up until the episode was a much more comical and forgettable villain for the caped crusader.
"Heart of Ice" has solidified Batman: The Animated Series into not only animation fame, but a major part of DC and Batman's history.
It's no surprise that Uslan is a major fan of the episode, as it completely reworked Mr. Freeze's character into a tragic and sympathetic villain. In "Heart of Ice" Mr. Freeze is seeking revenge against the man who caused his ailing wife's death. Mr. Freeze had frozen his beloved wife cryogenically while also trying to find a cure for her incurable disease. However, his wife was lost and he was affected by chemicals that force him to live in subzero temperatures after the project was shut down.
Mr. Freeze becomes a rogue that many sympathize with, even Batman himself in the episode. The origin of Mr. Freeze was forever changed because of Batman: The Animated Series. While Joker took a look at a possible origin for the clown prince of crime this could be another story of a tragedy that lead to the creation of one of Batman's major adversaries.
A Joker style movie about Mr. Freeze could be an amazing story, studying a man who is a victim of grief and tragedy unable to save the person he loves most. Joker was a major success at the box office earning over $1 billion worldwide and being nominated for a number of Oscars with Joaquin Pheonix even winning the Academy Award for Best Actor.
RELATED: BENEDICT CUMBERBATCH'S DOCTOR STRANGE IS PETER PARKER'S NEW MENTOR IN SPIDER-MAN 3
Fans of not only Batman, but his rogues would likely be extremely interested in more deep character studies into these immensely interesting and twisted characters. Mr. Freeze could be a truly fascinating solo film and would further illustrate the tragic circumstances behind many of the dark knights rogues. You can watch the full Wizard World virtual panel From Batman To Joker below which features not only producer Michael E. Uslan, but also actors Robert Wuhl and Brett Cullen.
What villain would you like to see get their own solo film? Would you be interested in a Mr. Freeze film? Leave your thoughts in the comments below or on our social media.
KEEP READING: WB BOLDLY SHAKES UP ENTIRE DC FILM RELEASE SLATE MOVING BLOCKBUSTERS INTO 2022 AND BEYOND
Source: Comic Book Movie