The DC Extended Universe is rapidly expanding, and Steve Agee looks to play a surprisingly prominent role in its future. 
Steve Agee (New Girl, Guardians of The Galaxy Vol 2. Super) is a generally comedic actor whose friendship with writer and director James Gunn has lead to a presence in several of Gunn's superhero films, including the upcoming movie The Suicide Squad. Agee will be providing the motion capture work for the character King Shark, while also doubling as Amanda Waller's aide, John Economos.
Of those two characters, King Shark is certainly more well known. With appearances in the animated Harley Quinn series, The Flash, and the upcoming Rocksteady game, Suicide Squad: Kill The Justice League, King Shark has seen a sharp rise in notoriety lately. John Economos, on the other hand, has a relatively brief tenure in the comics, and has not been featured in any DC adaptations, to the best of my knowledge. 
An Exciting HBO Max DC Slate
Economos made his debut appearance in Suicide Squad Vol. 1, #1. As a member of Argus alongside Amanda Waller, the cruel, hardened government employee was a prominent fixture of Belle Reve prison in the comics. After appearing in The Suicide Squad, Economos will pop up again in the HBO Max series Peacemaker. John Cena's character, Peacemaker, was tapped for an eight episode miniseries helmed by James Gunn back in September. 
Peacemaker joins TV series such as Titans, Doom Patrol, GCPD, Green Lantern, and Zack Snyder's Justice League as part of HBO Max's upcoming live-action DC catalogue. For those unfamiliar with the character, he is simply described as "a guy who believes in peace at any cost – no matter how many people he has to kill to get it". Just how big of a role Economos will play in the series remains to be seen, but considering that he was the second character officially announced for the series, I'd assume that the role has some meat to it.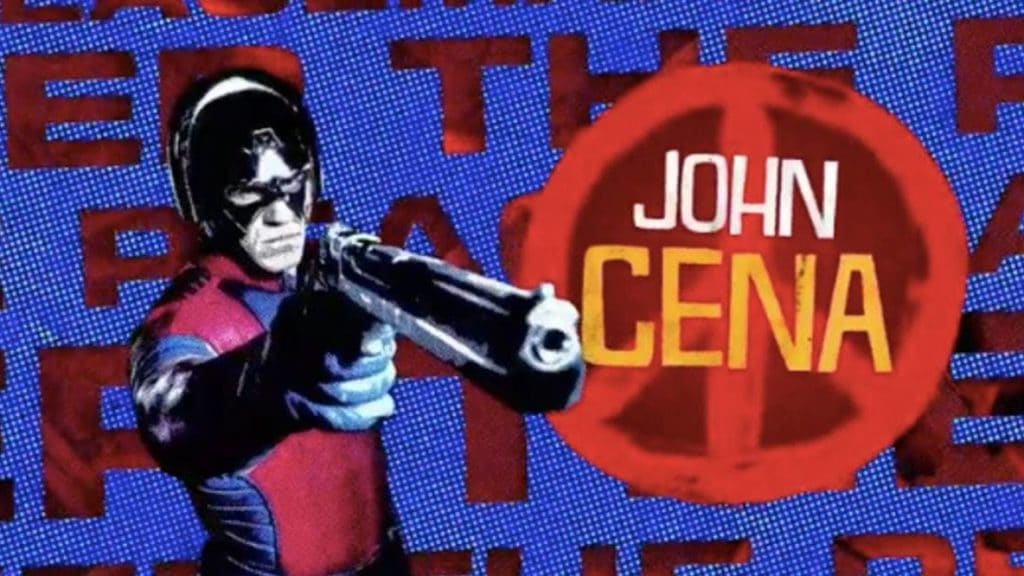 Will Steve Agee's Economos Survive The Suicide Squad?
Furthermore, Agee's role reprisal could indicate the presence of Amanda Waller in Peacemaker, though this is purely speculation. As a prequel to The Suicide Squad, this HBOMax series could feature Economos and Waller attempting to imprison John Cena's character so that he can ultimately help face off against Starro in the movie. The prequel status of this series means that neither Peacemaker nor John Economos is guaranteed to survive the movie, which would line up with James Gunn's statement that DC gave him complete creative freedom to kill off ANY character in The Suicide Squad.
Peacemaker is set to begin shooting early next year, before Gunn leaves to begin work on the highly anticipated Guardians Of The Galaxy Vol. 3. Considering the amount of faith that DC seems to have in Gunn, it seems extremely likely that this series will actually happen. If that seems like an odd comment, I ask you, what happened to the Deadshot spinoff? What about Jared Leto's Joker movie? Harley Vs. Joker? 
Yes, I'm a little bitter that David Ayer never got the chance to flesh out the expansive world he was going to build out of the original Suicide Squad game. If we're really lucky, and WarnerMedia decides to finish and release the original cut of David Ayer's Suicide Squad, perhaps he will get to come back and resume development on those spinoffs which are simply rife with potential. If not, at least the studio seems to have learned from their mistakes, and are now actually giving their directors freedom, trust, and support. If they weren't, there is no way that this Peacemaker series would be happening. 
Are you excited to see Steve Agee play John Economos in Peacemaker and The Suicide Squad? Will he survive the assault of Starro? Let us know your thoughts in the comments below or on our social media!