HBO Max orders a TV spin-off series of James Gunn's The Suicide Squad, specifically a Peacemaker show featuring John Cena in the title role.
Warner Bros. is pushing hard to get new DC series for their new streaming platform HBO Max. The service already has another spin-off in the works, the untitled Gotham PD series of the upcoming Matt Reeves' The Batman. Now WB announced a new series, Peacemaker spun-off from the upcoming James Gunn's The Suicide Squad. John Cena who plays Peacemaker in the movie will reprise the role for the series.
RELATED: THE BATMAN SPIN-OFF TV SERIES COULD SPOTLIGHT NEW PROBLEMS FOR HBO MAX AND DC
HBO Max has given a straight-to-series order of eight episodes for the first season of the show. The series is described as an action-adventure-comedy and writer-director James Gunn is set to write all eight episodes of the series, and direct multiple episodes as well, including the first one. Gunn's series will show how Peacemaker became "a man who believes in peace at any cost — no matter how many people he has to kill to get it".
Peacemaker Unveiled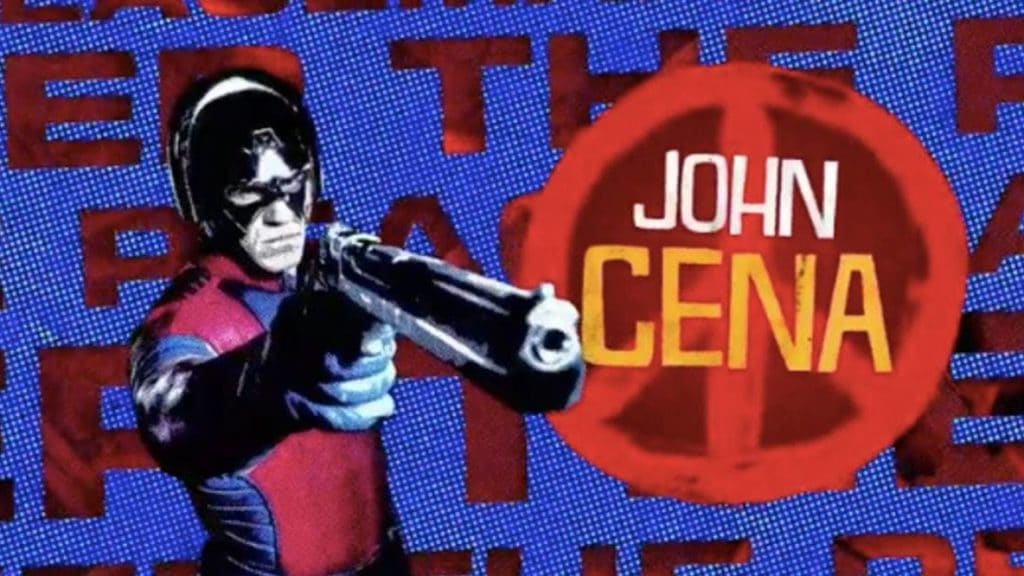 WarnerMedia announced the news with a catchy Twitter pitch of "Oh f*ck, it's Peacemaker! @hbomax orders new Max Original series PEACEMAKER". Along with that an image was attached showcasing the DC Comics character in the likeness of John Cena, with his perfect Captain America jaw splattered with blood. Fans got the first taste of The Suicide Squad movie at DC FanDome with the behind-the-scenes featurette and it gave an extra pump to everyone's excitement.
RELATED: WATCH THE SUICIDE SQUAD DC FANDOME CHARACTER REVEAL AND FULL PANEL BREAKDOWN NOW
Actor and WWE Superstar John Cena is building quite a career in major franchises with the latest at DC. He described his Peacemaker role as a douchey version of Captain America. DC Fandome already teased Cena's atrocious take on a patriotic super-soldier archetype and it seems the studio is already measuring that he'll be a major standout in the movie.
It may seem likely to assume that 'Peacemaker' will survive the movie, but just know that this show is described as a prequel though no official confirmation was made on when the show takes place. While details about Peacemaker are being kept under wraps one thing is revealed that it will "explore the origins of the Peacemaker character, the master of weapons from the highly anticipated upcoming The Suicide Squad film."
In the press release, James Gunn said "Peacemaker is an opportunity to delve into current world issues through the lens of this superhero/supervillain/and world's biggest douchebag. I'm excited to expand The Suicide Squad and bring this character from the DC film universe to the full breadth of a series. And of course, to be able to work again with John, Peter, and my friends at Warner Bros. is the icing on the cake."
Cena added: "I have said before that it has been a tremendous honor and an incredible opportunity to be part of The Suicide Squad and to work with James on what is going to be a fantastic movie. I am unbelievably excited to have the chance to team up with him again for Peacemaker. We can't wait for fans to see this."
John Cena shared his excitement on Twitter saying "Working alongside James Gunn on #SuicideSquad was an absolute masterclass in how to best bring beloved characters to life in a new and fun way. I cannot wait for the #DCUniverse to experience more of absurdity that is the Peacemaker". Whereas Gunn tweeted that he is "over-the-moon excited to be working on PEACEMAKER".
Chief Content Officer for HBO and HBO Max, Casey Bloys said "James Gunn has the unique ability to create an expansive universe while also bringing to life the soul and wit of each character. We look forward to a deep dive into the world of Peacemaker".
Gunn and The Suicide Squad producer Peter Safran will serve as executive producers of the series, with Cena as co-executive producer. Peacemaker will be produced by Gunn's Troll Court Entertainment and The Safran Company in association with Warner Bros. Television. It is scheduled to begin production in early 2021 before Gunn starts work on the third Guardians of the Galaxy film. The Suicide Squad is scheduled to hit theaters on August 6, 2021.
What do you think of Peacemaker getting a spin-off TV show on HBO Max? Are you interested in seeing John Cena in his own DC show? How excited are you for The Suicide Squad? Let us know your thoughts in the comments section below or on our social media and be sure to come back to The Illuminerdi for more DC news.
KEEP READING: JAMES GUNN'S THE SUICIDE SQUAD: A HANDSPUN LABOR OF LOVE