The Russo Brothers' upcoming big-budget Netflix movie, The Gray Man, starring Chris Evans and Ryan Gosling is in pre-production and an exciting line-up of additional cast has been revealed.
Earlier this year the Russo Brothers' announced their next directorial effort, The Gray Man, for Netflix. The film is set to be the highest budget film in Netflix's history, with a $200M+ budget. The Russo's quietly have been developing this espionage thriller for years at Sony, and when the package went back on the market over the summer, Netflix was quick to acquire it. Ryan Gosling and Chris Evans will star in the lead roles.
The action-thriller is described as "a deadly duel between killers as a freelance assassin and former CIA operative named Court Gentry (Gosling) is hunted across the globe by Lloyd Hansen (Evans), a former cohort of Gentry's at the CIA." The movie is based on the first installment of Mark Greaney's best-selling Gray Man novel series.
RELATED: THE GRAY MAN: RYAN GOSLING AND CHRIS EVANS TO STAR IN NEW SPY THRILLER FOR AVENGERS DIRECTORS AND NETFLIX
Joe Russo wrote the script, which was then polished by their fellow MCU writers, Christopher Markus and Stephen McFeely. The plan is for The Gray Man to kick off a James Bond-level franchise. The Russo's and Mike Larocca will produce on behalf of their AGBO banner along with Joe Roth, Jeff Kirschenbaum, and Chris Castaldi through their Roth Kirschenbaum banner.
The Gray Man's Incredible Ensemble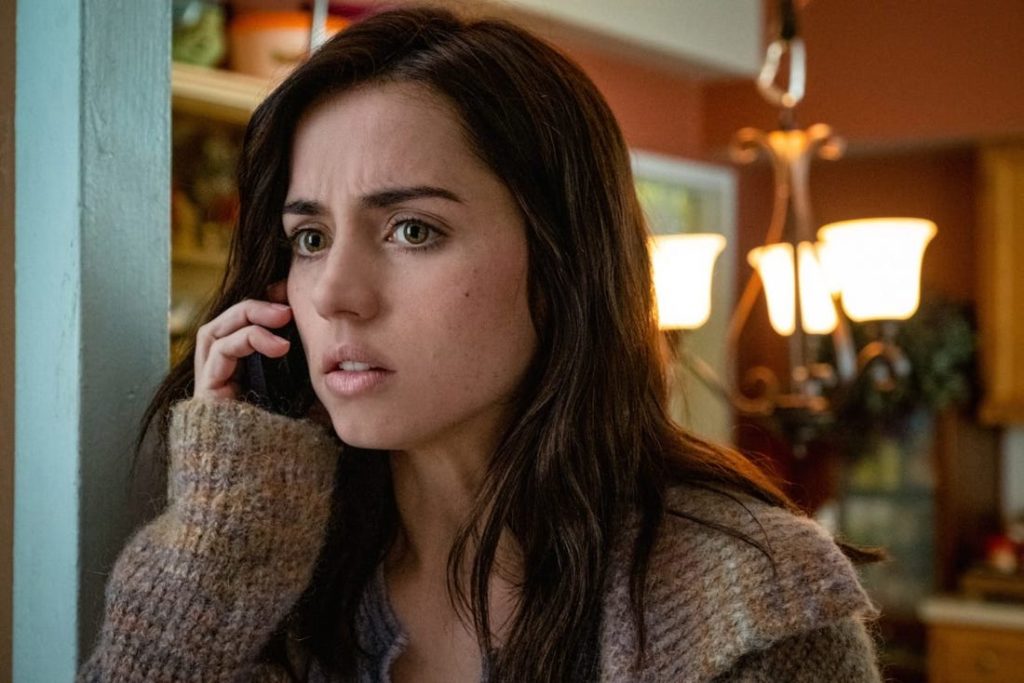 The Gray Man is gathering quite the ensemble. Earlier this month it was announced that Knives Out star Ana de Armas is set to star opposite Ryan Gosling and Chris Evans. Armas is currently a rising name in Hollywood known for her roles in Blade Runner 2049 and War Dogs. Nothing is revealed about her character yet.
Ana De Armas can be seen in No Time To Die and in Deep Water next year. And now she joins another big action flick. It will be cool to see her again sharing the screen with Evans and Gosling who co-starred with Armas previously in Knives Out and Blade Runner 2049 respectively.
RELATED: FIRST IMAGES OF TOM HOLLAND AS NICO WALKER IN CHERRY RELEASED
And the amazing cast announcement continues. As recently reported by Deadline, Jessica Henwick, Wagner Moura, Dhanush, and Julia Butters are joining The Gray Man. The Russo's are building a very interesting and diverse cast, making this movie much more appealing.
Jessica Henwick is known for her roles in series like Game of Thrones and Iron Fist. This year, she's been on a roll on the film side starting in Paramount's charming film Love and Monsters and followed by Apple TV+ original On the Rocks. She can be seen next in Matrix 4, landing the coveted female lead opposite Yahya Abdul-Mateen II, Keanu Reeves, and Carrie Ann-Moss.
Moura is best known for his scene-stealing roles in the first two seasons of Narcos and the Elite Squad movie. He was recently seen in the Netflix dramas Sergio and Wasp Network both alongside Armas. Dhanush is a huge Indian film star whose credits include Velaiyilla Pattathari, and Assuran and he also starred in the English-French movie The Extraordinary Journey of the Fakir.
For Butters, this marks her first major role. She was previously seen stealing every scene she was in opposite Leonardo DiCaprio in Once Upon a Time in Hollywood. She is also known for her roles in series like ABC's American Housewife and Amazon's Transparent.

RELATED:
THE MIDNIGHT SKY REVIEW: GEORGE CLOONEY'S SPACE DRAMA ISN'T THE BRIGHTEST STAR
The premise of The Gray Man may not be new, but the talent involved both in front and behind the camera is worth getting excited about. Hopefully, if it's done right it could be the start of a new action franchise. There is no official release date yet. The premise of this movie may not be new, but the talent involved both in front and behind the camera is worth getting excited about. Hopefully, if it's done right it could be the start of a new action franchise. There is no official release date yet.
In a recent CCXP panel director Joe Russo revealed that the production on the film is set to begin in Long Beach, LA next month. "We start shooting at the end of January here in Los Angeles, and then we have some work overseas in Europe after that in the spring."
The film features different locations across the world. The Russo's plan is to shoot the film on location across the globe, as The Gray Man is supposed to feel massive in scale, and on par with Netflix's most expensive movies. Joe Russo said:
"We have an incredible team and Netflix has been very supportive. [COVID] hasn't impacted our location shooting. This is a big, global spy thriller. Its intent is, it's gonna hit a lot of different locations, and we're still gonna film in those locations. So we're excited about that because it's really important to the storytelling that we visit these different locations."
The Russo's next movie directorial, Cherry, starring Tom Holland was landed at Apple and will be coming in 2021. Extraction 2 is in the works for Netflix with Joe Russo returning to write the script. The Russo Brothers are also creating a live-action version of the animation classic, Hercules at Disney, and they are adapting the novel Exit West into a film which is also for Netflix. Looks like the directing duo will be quite busy for the next few years.
What do you think of this news? Are you excited about The Gray Man? Does this cast level up your excitement? Let us know your thoughts in the comments below or on our social media and be sure to come back to The Illuminerdi for more movie news.
KEEP READING: THE LITTLE THINGS: NEW TRAILER SHOWS 3 OSCAR WINNERS ON A THRILLING MANHUNT
Source: Deadline