Academy Award winner and The Amazing Spider-Man star Emma Stone is pregnant with her first child, and we couldn't be happier for her.
Congratulations to Emma Stone and her husband Dave McCary. They started dating in 2017, announced their engagement in late 2019, and quietly tied the knot September 2020.
RELATED: FAN ART IMAGINES VIOLENT ALTERNATE ENDINGS FOR SPIDER-MAN 3
That being said, it does bring up a question many MCU fans are asking themselves. Does this affect her rumoured appearance in Spider-Man 3?
Emma Stone And The Ever-Growing Spider-Man Cast
Spider-Man 3 is one of the most exciting movies that hopefully will be released this year. There are many, many rumours circulating around and one of them is that Emma Stone will return as Gwen Stacy in the third installment of Tom Holland's Spider-Man trilogy. She wouldn't be playing the version of Gwen from the Amazing Spider-Man movies, instead she would be playing a Gwen Stacy from a new universe, which is why rumours are saying that she could be playing Spider-Gwen.
We know that Scarlett Johansson was heavily pregnant while making Avengers: Age of Ultron, but fans were none the wiser as that was hidden with VFX and had no sort of impact on what we saw from Black Widow in the movie. So Marvel Studios would know how to make her appearance possible.
But most rumours are saying that she would just have a cameo role, same as Kirsten Dunst's Mary Jane Watson from Sam Raimi's Spider-Man trilogy. So a appearance of her is definitely possible. She recently dropped out of Damien Chazelle's upcoming movie Babylon, which ignited some of the rumours that she could be playing a bigger part in Spider-Man 3 maybe even Spider-Gwen, but at this point it is not very likely that she will suit up as she most likely will only have a small cameo role.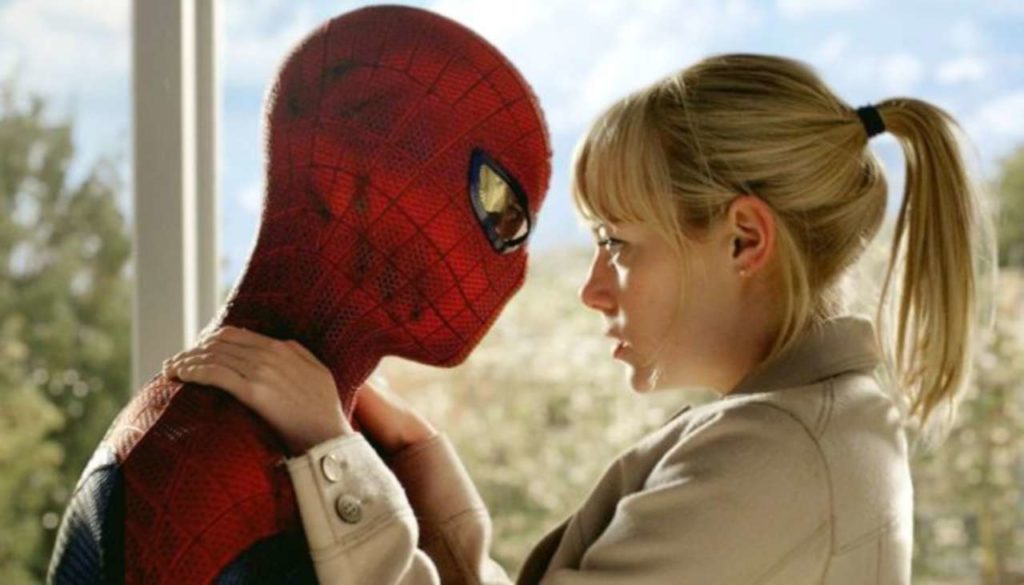 We shall wait and see if Stone shows up in the upcoming Spidey movie.
Again congratulations to the soon to be parents. We wish them only the best!
What do you guys think? Would you like to see Emma Stone as Gwen Stacy again? Would you like her to play Spider-Gwen? Let's discuss everything in the comments down below and on our Twitter.
KEEP READING: SPIDER-MAN 3: HANNIBAL BURESS AND MARTIN STARR PRIMED FOR RETURN; 2 NEW ROLES REVEALED
Source: US Magazine