If you want a peak at the multiverse of possibilities waiting for us in Spider-Man 3, we have just the thing for you!
Considering all of the massive projects Marvel Studios has planned for Phase 4 of the Marvel Cinematic Universe, there are a few standouts of the group that have taken hype to levels never before seen. These include projects like WandaVision for its sheer proximity to release, along with huge team-up projects like Fantastic Four, Doctor Strange in the Multiverse of Madness, and Thor: Love and Thunder.
RELATED: NEWLY ADDED SPIDER-MAN 3 CAST MEMBERS RUMORED TO BE ONLY CAMEOS
All of these new entries are coming, and that doesn't even include likely the biggest release of 2021: Spider-Man 3! Tom Holland's web-slinger will not only team up in this multi-versal adventure with Benedict Cumberbatch's Doctor Strange, he will also have to face an absolute gauntlet of bad guys including Electro, Doc Ock, Sandman, the Green Goblin and possibly more.
Thankfully, for at least a little bit of the movie, rumors point to a triple dose of Peter Parker in this fight with Tobey Maguire and Andrew Garfield reportedly set to reprise their roles alongside Holland. However, there is growing worry that these castings mean something tragic may happen to at least one of them, which was brought to life in some recent fan art.
Fan Art Spider-Man 3 Alternate Endings
The artoftimetravel Instagram page recently released three different pieces of concept art centered around the potential death of each individual Spider-Man in the MCU's Spider-Man 3, surrounded by both other wall-crawlers and Doctor Strange.
The first one below shows Tobey Maguire's version from the Sam Raimi-directed Spider-Man trilogy, laying dead, wrapped up in the arms of Kirsten Dunst's Mary-Jane Watson, with Strange and both Garfield and Holland's Spider-Men looking down on the tragedy.
The second image shows Strange with Maguire and Holland's heroes looking down on a deceased Andrew Garfield Spidey from The Amazing Spider-Man, laid out in the rubble next to Emma Stone's Gwen Stacy. Stacy is also completely decked out as the classic hero, Spider-Gwen.
And finally, Tom Holland's MCU Spider-Man earns the same concept art treatment as his predecessors. He is seen in the arms of Zendaya's Michelle Jones as Doctor Strange looks down upon him with Marguire and Garfield's heroes.
This is in no means a prediction of what will happen in Spider-Man 3. At this point in time, there is absolutely no way to predict anything for Spider-Man 3 except for absolute insanity all the way through.
It's still a mystery as to how much screen time will be shared between all three web-slingers, especially since it's still a movie centered around Tom Holland's hero set within the MCU. This Peter Parker will have plenty of problems to deal with even putting the multiverse aside as he deals with his identity crisis and still serves as New York's crime-fighter and protector.
RELATED: SPIDER MAN 3: TOM HOLLAND REVEALS WHY SHOOTING IS SUCH A SPECIAL EXPERIENCE
This movie is just about guaranteed to be one of the biggest MCU movies ever, and the wait for its arrival continues to be agonizing. Spider-Man 3 is currently filming and it will release in theaters on December 17, 2021.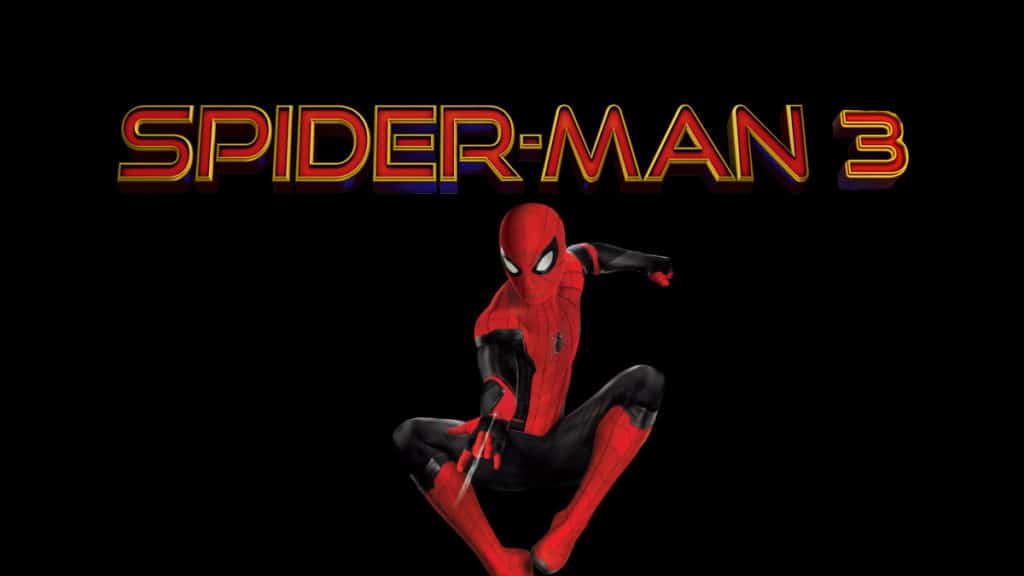 Which of the ending do you think is the most likely for our heroes in Spider-Man 3? Do you think that this artist is on to something or does Marvel have something different up their sleeves? Let us know all your theories in the comment section below or you can spin a web over on our social media!
KEEP READING: MARVEL COMICS' PATRIOT RUMORED TO JOIN THE FALCON AND THE WINTER SOLDIER
Source: artoftimetravel (via CBM)