With only nine days until the series premiere, we get our first clip from Wandavision.
The Marvel Cinematic Universe is just over a week away from finally coming back to life after a nearly unprecedented 18-month delay between releases. Not only is the MCU coming back with the highly anticipated Phase 4, it will kick off a year in which nearly every week of 2021 will come with a new piece of MCU content.
The first new project in Phase 4 will be Elizabeth Olsen and Paul Bettany's WandaVision, which is already proving to be now of the craziest properties to ever come out of the MCU. The series is set to be played out through the lens of at least six different eras of America network TV from the 1950's through the present day, showing the two superheroes living their ideal suburban life.
The trailers and TV spots for this show have all come with a great deal of excitement as more of the plot is revealed, although there are still plenty of questions that need answers. Some of the mystery has just been filled in a little more thanks to the show's first full clip, which just released!
In a new interview on Jimmy Kimmel Live, series star Elizabeth Olsen discussed her experience working on WandaVision while in London for production on Doctor Strange in the Multiverse of Madness. She also brought WandaVision's first full clip, which can be seen below:
First WandaVision Clip From Disney+ Show
This clip is weird, it goes 100% back into the 1950's-60's, and I'm here for every single second of it!
The scene features Wanda waking up out of a cold sleep to a strange sound outside the house, and she starts using her powers to turn Vision's nightstand lamp on and off. This kicks off the studio audience laughter, which is confirmed to be an aspect of the show after months of teases from the series' stars.
RELATED: WANDAVISION: NEW LOOK AT POSTER STILL SHOWS OFF WANDA MAXIMOFF'S ICONIC HEADPIECE
As Vision looks out on Wanda's "lovely rose garden" for something suspicious, Wanda brings another hilarious moment by asking incredulously "Are you using your night vision, Vision?" The sound comes back and scares Vision back into bed, leading Wanda to give the classic disapproving look that has been seen on many wives' faces towards their husbands.
It's campy, its effects are completely practical, and the two leading actors fully embrace one of the earliest eras of network TV in this clip. Safe to say, this will just be the start of an absolutely insane new Marvel adventure, and fans can't wait to find out how the show delves into future decades of TV storytelling.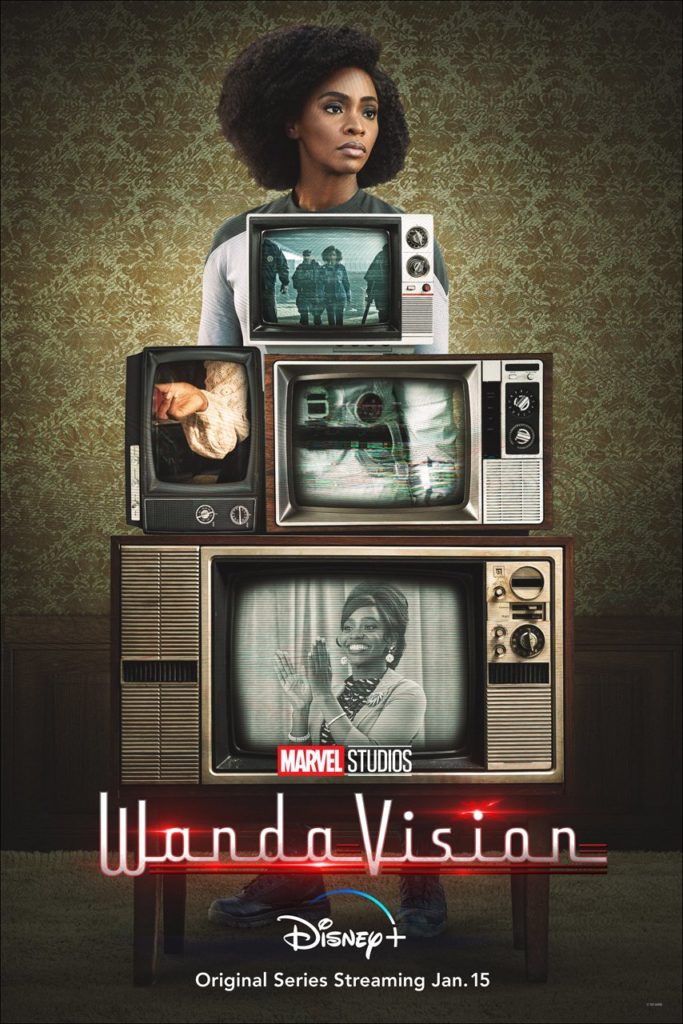 WandaVision will begin streaming on Disney+ on January 15, 2021. What did you think of the new clip from WandaVision? Let us know in the comment section below or over on Twitter.
KEEP READING: WANDAVISION SHOWRUNNER JAC SHAEFFER EXPLAINS WHY 2021 IS THE PERFECT TIME FOR THE NEW SERIES
Source: /Film