Director Robert Lorenz talks to The Illuminerdi about working with Liam Neeson on The Marksman and what the character's drive becomes during the film.
Liam Neeson's character is a former Marine Corps sharpshooter, now rancher on the Arizona and Mexico border. Following a tragedy he must protect a young boy, Miguel, from cartel assassins who have been pursuing him from Mexico into the United States.
In 2002, Robert Lorenz was a producer on Clint Eastwood film Blood Work and went on to be a producer on a number of Eastwood's films. Robert Lorenz's directorial debut was the 2012 baseball film Trouble With The Curve which stars Clint Eastwood, Amy Adams, and Justin Timberlake. There is no question that The Marksman has been influenced by Lorenz working with Eastwood. The film has a modern Western feel with the curmudgeonly war veteran who takes on the responsibility of protecting a child.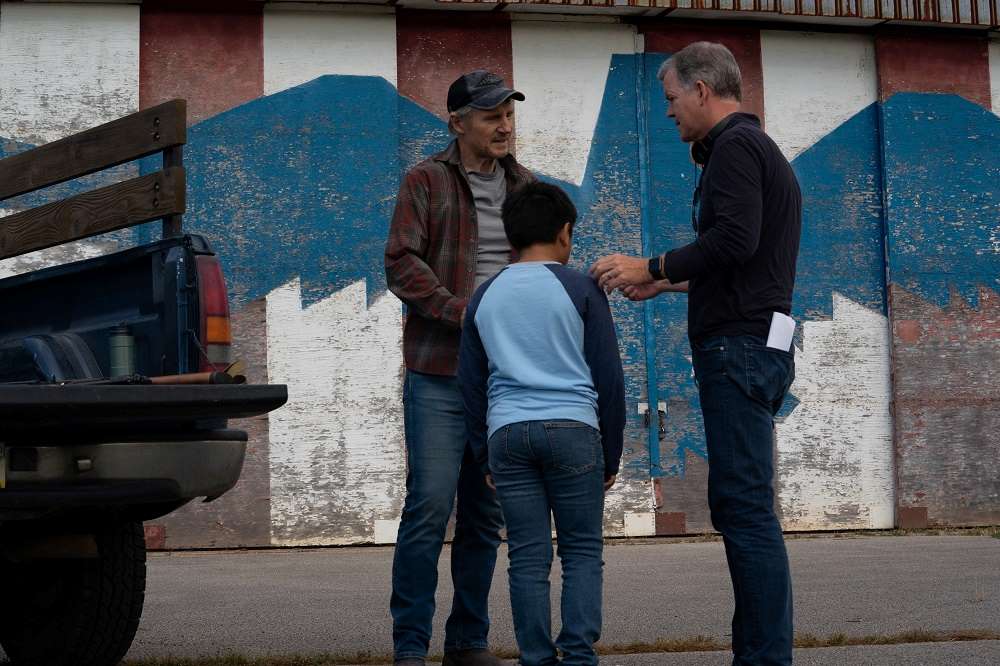 Taking on the lead role of Jim Hansen is the always impressive Liam Neeson. Robert Lorenz shared his excitement about working with the famous actor on The Marksman during an interview with The Illuminerdi.
"Liam is great. I thought it was such a coup to get him to play the lead in this movie. And I wasn't really thinking in terms of Taken or any of those movies I was thinking more in terms of what a good actor her is in so many great films, Schindler's List and so forth and because I really wanted somebody that could deliver on this character and the performance."
RELATED: LIAM NEESON SHOWS SURPRISE INTEREST IN REVISITING QUI-GON JINN ROLE IN OBI-WAN KENOBI DISNEY+ SERIES
Liam Neeson has had an impressive career playing a wide variety of different roles. Many recognize him from the Taken franchise and many other action films that have followed. The actor is skilled at playing the action star, but it's no surprise that his role in Schindler's List, is what helped the actor rise to prominence and really drew Robert Lorenz to Neeson. While The Marksman does have action with Neeson playing a former Marine Corp sharpshooter a major part of his character is that of a protector who is trying to help a young boy whose life is in danger.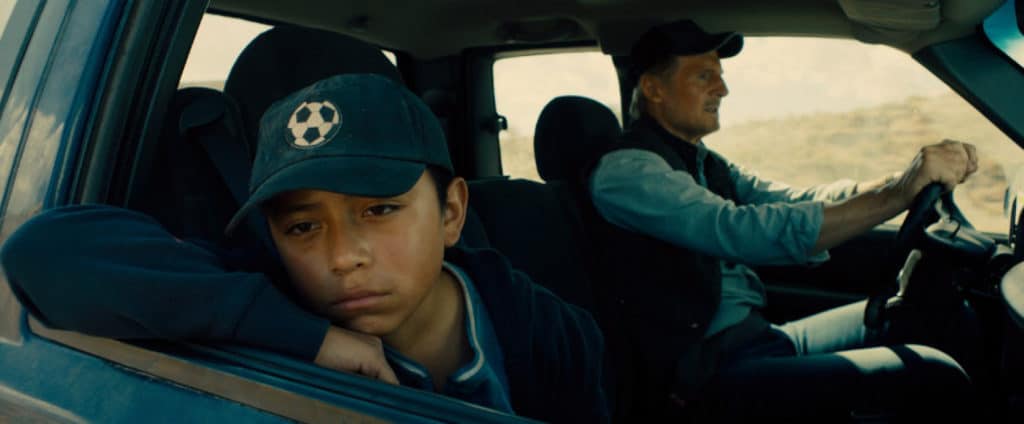 Robert Lorenz continues, "The character is a guy that is sort of preoccupied with his own problems, his wife has died and is losing his house and so forth and so he's sort of indifferent to the plight of this young boy. But then along the way he starts to realize that his salvation lies in his being selfless and helping others and that's become sort of the purpose of his life which is I thought a kind of a cool idea and I guess Liam did too."
Robert Lorenz explained, "Liam's character, Jim Hansen, wants to give Miguel a chance to make the most of his life." This becomes especially clear as the two bond, but it's perhaps most interesting when more about the villain, a cartel assassin, is revealed.
ROBERT LORENZ'S THE MARKSMAN TRAILER
The Marksman follows Jim Hansen, a rancher who lives on the Arizona border and following a tragic run in with a Cartel becomes the unlikely and reluctant protector of a young boy, Miguel. Jim and Miguel race across the country to try and escape the Cartel assassins who are continuing to pursue them. The Marksman is written by Robert Lorenz, Chris Charles, and Danny Kravitz. The Marksman is directed by Robert Lorenz and stars Liam Neeson, Katheryn Winnick, Juan Pablo Raba, Jacob Perez, and Teresa Ruiz.
The Marksman hits theaters January 15, 2021. Will you be seeing Robert Lorenz's The Marksman? Are you excited to see Liam Neeson in this film? Leave your thoughts in the comments below or on our social media.
KEEP READING: THE MARKSMAN: DIRECTOR ROBERT LORENZ EXPLAINS THE NEW FILM'S THRILLER AND MODERN WESTERN ELEMENTS