Fans of the hit popular fantasy tabletop role-playing game, Dungeons and Dragons, are finally going to get a live-action TV series.
John Wick creator and writer, Derek Kolstad, has been announced by Eone to develop a live-action show based on the Dungeons and Dragons universe. Known by die hard fans as D&D, Dungeons and Dragons is a role playing game known for its fantasy campaigns that could take hours and sometimes even days. It's campaigns consists of treasure hunts, unpredictable adventures, reversals of fortune, and most importantly camaraderie.
These campaigns are populated with fantasy based creatures such as elves, orcs, monsters, warriors, humans, and hundreds of creatures for players to choose. The game uses a multi-sided dice as its main gameplay mechanic. While its story, or campaign, is hosted by the game's host, also known as the dungeon master.
Adding to the news Paramount and Eone also announced that they are working with multiple writers to develop multiple projects set in the Dungeons and Dragons universe. The Dungeons and Dragons franchise is getting a new resurgence and its exciting.
Dungeons and Dragons Long History in Pop Culture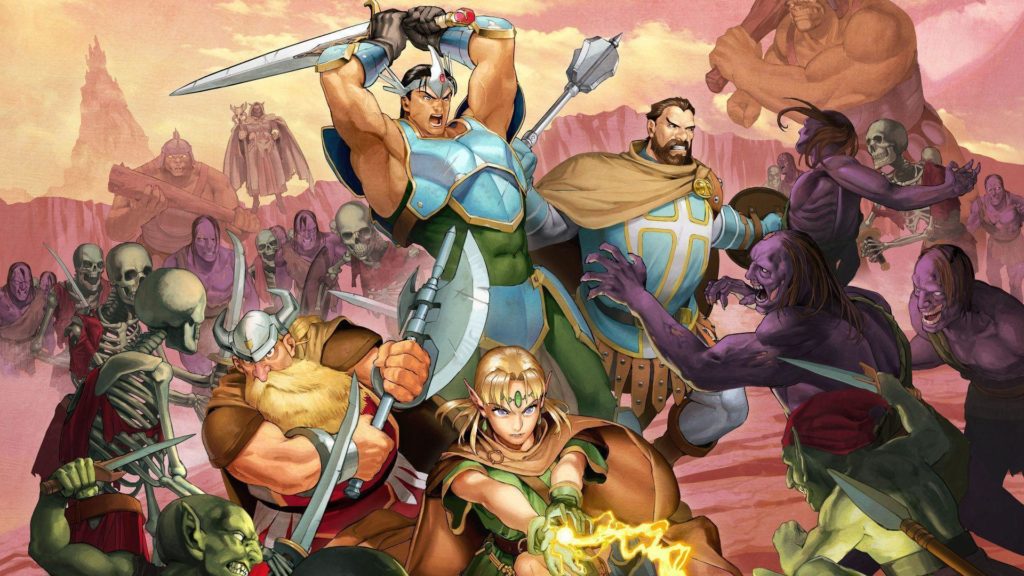 Dungeons and Dragons first launched in 1974 and the tabletop RPG gained immense popularity and success by the early 1980s. The game gained renewed interest during this decade due to social media platforms, such as Youtube and Twitch. However it had another huge resurgence when the hit sci-fi series Stranger Things premiered, using the game as one of its main premises.
RELATED: WATCH THE CAST OF STRANGER THINGS PLAY DUNGEONS AND DRAGONS FOR THE HOLIDAYS NOW
It also gained a new generation of fans last year as many families and friends would play the game during the Covid-19 pandemic, while in quarantine. Due to Dungeons and Dragons recent success, Hasbro decided to make a live-action TV series based on the game. However this was not the first time a live-action medium based on Dungeons and Dragons has been produced.
The franchise was able to spawn three live-action films. Those films were Dungeons & Dragons (2000),  Dungeons & Dragons: Wrath Of Gods, and Dungeons & Dragons 3: The Book of Vile Darkness. Unfortunately all three films were met with negative reviews from fans and critics.
However Paramount Pictures have begun development for a new Dungeons & Dragons film that is set to release in 2022. Actor Chris Pine is in negotiations to star in the new film.
KEEP READING: NEW DETAILS ABOUT CHRIS PINE'S DUNGEONS & DRAGONS CHARACTER REVEALED
The franchise also had an animated TV series that consisted of three seasons and ran from 1983 to 1985. The Dungeons & Dragons animated show was produced by Marvel Productions, D&D Entertainment, and Toei Animation.
Additionally, the franchise has appeared in other forms of media. This includes references in multiple TV Shows, cartoons, anime, music, podcasts, and interactive media. Overall with a rich history of Dungeons and Dragons being popular in media it's not surprising that a live-action series is in talks for development.
Derek Kolstad's work is actually very impressive, especially to action fans. He helped launched the John Wick movie franchise and is a very highly respected screenwriter for actions films. The Dungeons and Dragons franchise is beloved by many and hopefully with this live-action TV series, we will see the respect and love it deserves. But for now fans will have to wait and play their own campaigns in the world of D&D.
What do you think of a new Dungeons and Dragons show? Do you think this is the answer to Game of Thrones? Let us know in the comment section below or over on Twitter!
KEEP READING: CHRIS PINE IN TALKS TO JOIN PARAMOUNT'S BIG BUDGET DUNGEONS & DRAGONS FILM
Source: THR (via CBM)