Spider-Man 3 star Zendaya doesn't bat an eye when asked about working on set with actor Alfred Molina in a recent interview.
Spider-Man is one of Marvel's most popular superheroes ever; the red-masked web-slinger has appeared in comics for nearly 60 years. His history on the big-screen only goes back about twenty years, but the character has been through a lot in that relatively short time. There have been eight Spider-Man movies starring four different versions of the character, including three based on his original alter ego, Peter Parker. The upcoming Spider-Man 3 is sure to be a huge event, as it is heavily rumored to feature not only the Peter Parkers from the previous live-action Spider-Man franchises, but some of their most notorious villains as well.
The current version of Spider-Man is set in the Marvel Cinematic Universe, which is gearing up to feature a multiverse arc running through several of its projects, including the currently untitled Spider-Man 3. That's why in addition to Tom Holland's Peter Parker, it's heavily speculated that fans will get to see Tobey Maguire and Andrew Garfield's portrayals of the character make their grand return to the franchise.
RELATED: SPIDER-MAN 3: WILLEM DAFOE AND THOMAS HADEN CHURCH NEGOTIATING A RETURN IN MIND-BLOWING SEQUEL: EXCLUSIVE
Plenty of other names from the original Spider-Man and Amazing Spider-Man film franchises have also been circulating around the casting rumor mill for the movie, perhaps most notable Jamie Foxx, who played Electro in The Amazing Spider-Man 2 back in 2014. Now, one star who the studio has officially confirmed will be appearing in the movie has possibly implied another former foe will be in the film.
Zendaya On Working With Alfred Molina
Mad scientist Doc Ock, as played by Alfred Molina in 2004's Spider-Man 2, has been one of the most widely rumored characters to appear in the film. In a recent Actors on Actors interview, Zendaya, who will be playing Michelle "MJ" Jones for the third time in the MCU franchise, gave an interesting response to her fellow actor and interviewer, Carey Mulligan. When Mulligan name-dropped a few actors – beginning with Molina – Zendaya smiled and added in, "who's so nice, by the way".
RELATED: ZENDAYA TIGHT-LIPPED ON MARVEL STUDIOS' SPIDER-MAN 3 GOING INTO THE SPIDER-VERSE
It's important to note that Zendaya didn't explicitly clarify which actor she was referring to with this comment; Mulligan mentioned both Molina and Molly Shannon before she cut in. However, Zendaya has never appeared in a project with either actor before, so Molina's rumored involvement in the untitled Spider-Man movie may point to her reference being towards him. (Though it's possible she simply met one of the two at an event or other occasion.)
Molina's involvement as Doc Ock would mean the movie would feature at least one villain from both of the previous live-action Spider-Man franchises, the other being the aforementioned Electro as portrayed by Jamie Foxx. Given that Benedict Cumberbatch's Doctor Strange has already been confirmed to be in Spider-Man 3, in addition to character's next solo outing in Doctor Strange in the Multiverse of Madness, it's likely that these characters will be introduced as being from alternate universes to the main MCU.
RELATED: SPIDER-MAN 3: DANE DEHAAN DENIES INTRIGUING RUMORS OF HIM APPEARING AS GREEN GOBLIN IN UPCOMING BLOCKBUSTER
It's also possible that this could be a J. Jonah Jameson in Spider-Man: Far From Home situation and the characters could just "look the same" in multiple iterations, but the likely presence of Maguire and Garfield's versions of Spider-Man probably points more to the multiverse theory.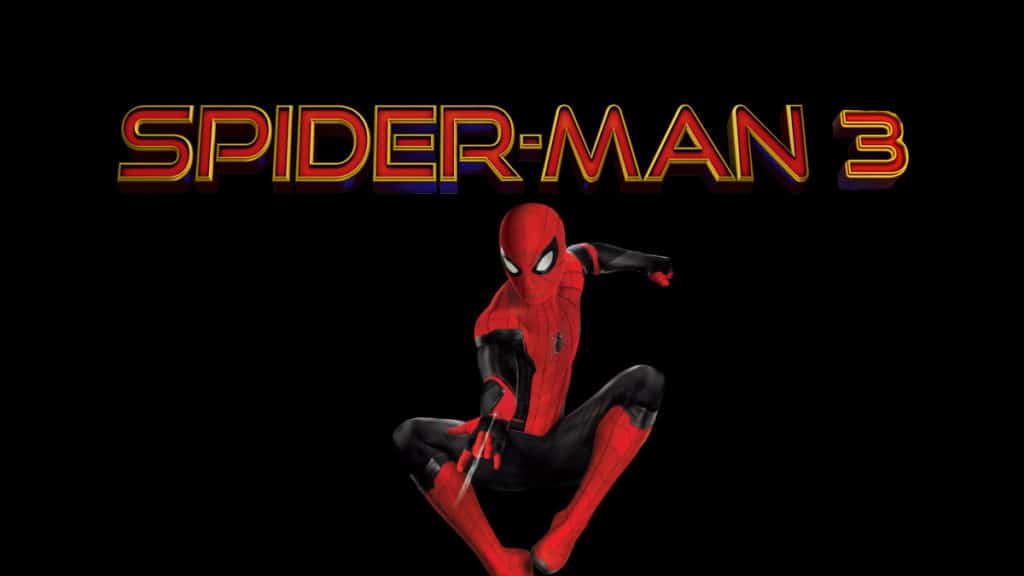 What other villains are you hoping to see the return (or introduction) of in the untitled Spider-Man 3 movie? We'll find out who's in it for sure soon enough as the film is currently slated for release on December 17. Let us know your thoughts in the comment section below or over on our social media!
KEEP READING: NEW WANDAVISION TRAILER GIVES FANS A HUGE SNEAK PEEK AT SUPERHERO ACTION FOR EPISODE 5 AND BEYOND
Source: CBM