We have some new news to report on Marvel Studios' upcoming sequel, Captain Marvel 2.
Marvel Studios is off and running as they bring Phase 4 of the Marvel Cinematic Universe to life, starting off with WandaVision and continuing non-stop for the next couple of years. With a dozen Disney+ series and an even higher number of movies, Marvel fans won't have any lack of content for the foreseeable future.
In the fall of 2022, Marvel Studios will bring one of at least seven direct sequels into play with Captain Marvel 2. The movie will bring Carol Danvers back into action alongside Teyonah Parris' Monica Rambeau and Iman Vellani's Kamala Khan after their debuts in WandaVision and Ms. Marvel, respectively.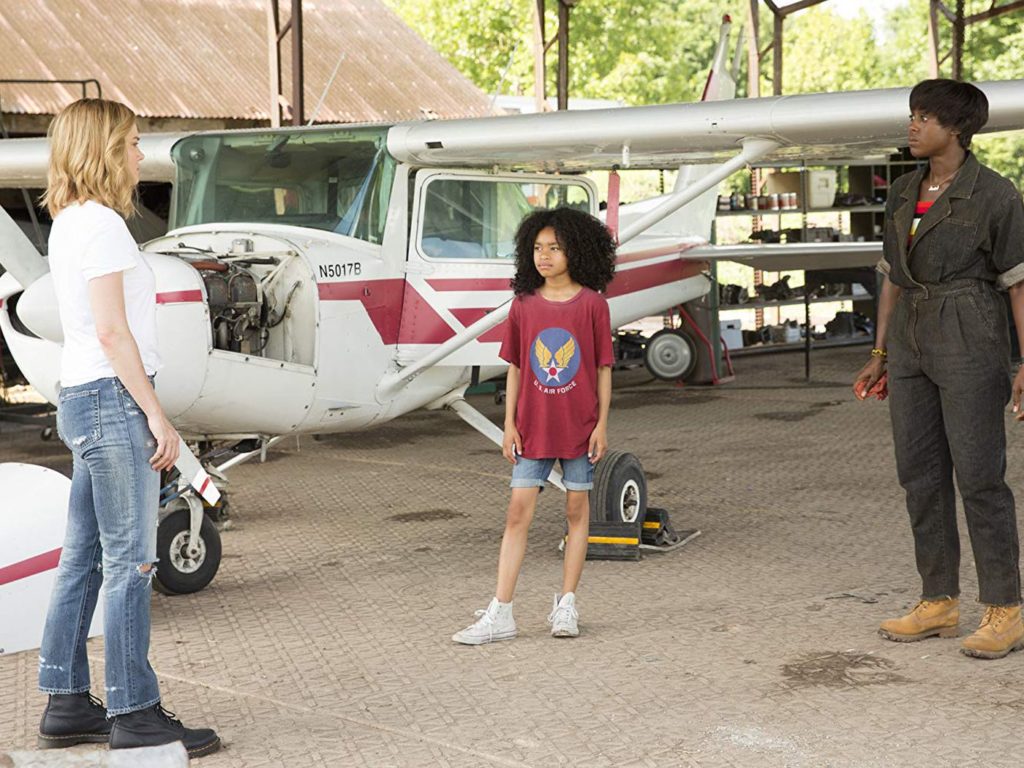 RELATED: THE FALCON AND THE WINTER SOLDIER SUPER BOWL TRAILER BREAKDOWN
The story for this movie is still completely under wraps, and there is no word concerning the supporting cast that will appear alongside the film's trio of leading women. Thankfully, today will change that fact thanks to some new information that we at The Illuminerdi have just uncovered.
New Developments on Captain Marvel 2
Our sources have shared a couple of new roles that are set to be filled for next year's Captain Marvel 2.
One one of them is a strong African-American role that will be a prominent part of the movie. The team is aiming to get Zawe Ashton to fill this role, who has been in the running for multiple Marvel roles in the past.
There is another one that is a red herring role with an early death in the movie, but the team is aiming to cast up for it. The prototype is Clive Owen, but there are no names in consideration yet.
It's hard to pinpoint who these roles may turn out to be, especially this potential red herring role at the beginning of the movie. Due to the inclusion of Monica Rambeau and Ms. Marvel, it's almost guaranteed that the movie will take place post-Avengers: Endgame, which will make it intriguing seeing who meets their end.
RELATED: THOR: LOVE AND THUNDER: NEW SHOTS OF NEBULA AND A MYSTERY ALIEN ON SET
As for the prominent African-American role, there are a number of options. It could be somebody working with SWORD, such as Agent Abigail Brand, considering this franchise's history with Nick Fury and Maria Rambeau, or it could potentially be someone close to Monica as well.
Looking at Zawe Ashton specifically, she should be a great fit in the MCU if she does end up joining the party. With work under her belt in series like Doctor Who and The Handmaid's Tale, she should have plenty of preparation for a role in the MCU should it come to fruition.
Hopefully, all of this new information will come together in the next few months before work on this movie starts. Captain Marvel 2 is scheduled to release in theaters on November 11, 2022. What character do you think Zawe Ashton is up for in Captain Marvel 2? Let us know in the comment section below or over on our social media!
KEEP READING: IS THIS WANDAVISION MOMENT HOW MONICA RAMBEAU GETS HER NEW SUPERHERO COSTUME?