After delays and a long wait, 101 Dalmatians fans only have to wait one more day until the first official trailer release of Cruella. However, we have a new look at the first poster, showing Emma Stone as Cruella DeVille.
Cruella is set in the 1970s London and is said to feature a punk/gothic look. Disney has shared the first official poster for the upcoming live-action movie on all their social media accounts as well as started the official account for the new movie.
Cruella Is On The Way
The poster sets the release date for May 2021. We don't know if it will be a hybrid release, similar to the strategy for their upcoming animated feature, Raya and the Last Dragon, which hits Disney+ Premier Access the same day as it hits theaters. It's been long rumored that Cruella might adapt this model, but as of today we can't tell.
RELATED: UNCHARTED: TOM HOLLAND COMPARES PLAYING PETER PARKER TO NATHAN DRAKE IN REVEALING NEW INTERVIEW
One thing that might speak against it is that the Spanish version of the poster says June 2021, which indicates a staggered theatrical release. However, this could potentially just be a miscommunication and will be cleared up tomorrow. We just have to wait and see.
Cruella stars Emma Stone in the titular role and we'll also see the return of her partners in crime from 101 Dalmatians, Horace and Jasper, played by Paul Walter Hauser and Joel Fry. It also stars Emma Thompson as The Baroness.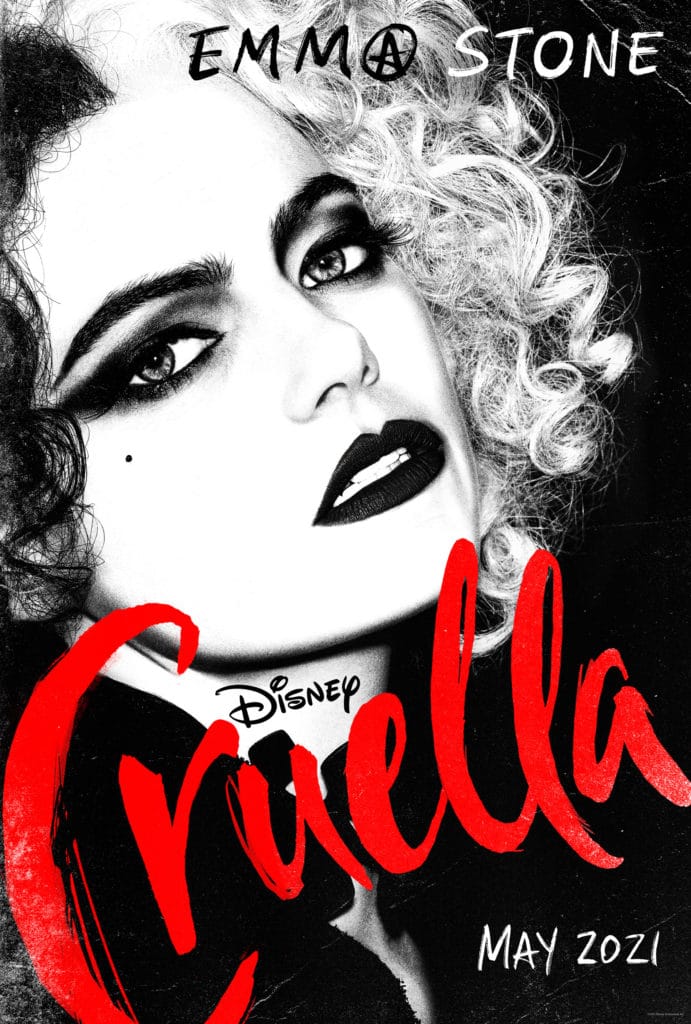 What do you guys think? Are you excited for Cruella? Are you excited for the trailer tomorrow? Let's discuss everything in the comments down below and on our Twitter.
KEEP READING: ASSEMBLED: MARVEL ANNOUNCES A NEW DISNEY PLUS SHOW TO DEBUT AFTER WANDAVISION
Source: Comingsoon