A new show, Assembled, is coming to Disney+ from Marvel Studios in just a few short weeks.
Marvel Studios is fully back in action with its first ever Disney+ show in the Marvel Cinematic Universe, WandaVision. Finding a way to bring absolutely massive reveals nearly every single week, this first effort into long-form storytelling within the MCU is already an overwhelming success as Marvel brings one of its best reviewed projects to life to start Phase 4.
There are still three weeks left of incredible action to wait for, which should have fans on the edge of their seat taking into account what needs to be seen. There is still the 21st century-inspired episode to get to before two more full-blown Marvel stories, and with Darcy Lewis now sucked into the Hex, there's no telling what insanity lies ahead.
RELATED: MARVEL'S SPIDER-MAN'S STEPHEN OYOUNG SPEAKS OUT ABOUT BRINGING MR. NEGATIVE TO THE MCU
As this series inches to a close, fans are already dying to know how this magic was brought to life. Thankfully, Marvel and Disney+ have announced the answer to that question!
Assembled: The Making of WandaVision Is Near
An announcement from the official Disney+ Twitter account confirmed the release of a new behind-the-scenes show from Marvel Studios entitled Assembled. The first episode of the show, titled Assembled: The Making of WandaVision, will debut on Disney+ on March 12, which is one week after WandaVision ends.
Reports had come a while back about Disney and Marvel making a show similar to the Gallery series on Disney+, which gives an in-depth, behind the scenes look at Lucasfilm's The Mandalorian. This new release should be yet another exciting piece of content for Marvel fans, especially considering the massive waves that WandaVision is making with every new release.
RELATED: SPIDER-MAN INTO THE SPIDER-VERSE 2: SPOT RUMORED TO BE VILLAIN IN THE SEQUEL
This should hopefully be the start of much more to come with BTS content now that the MCU has fully embraced Disney+. Two weeks after WandaVision ends, The Falcon and the Winter Soldier will begin its own run, and there will hopefully be some major theatrical releases to come alongside the Disney+ shows in 2021 as well.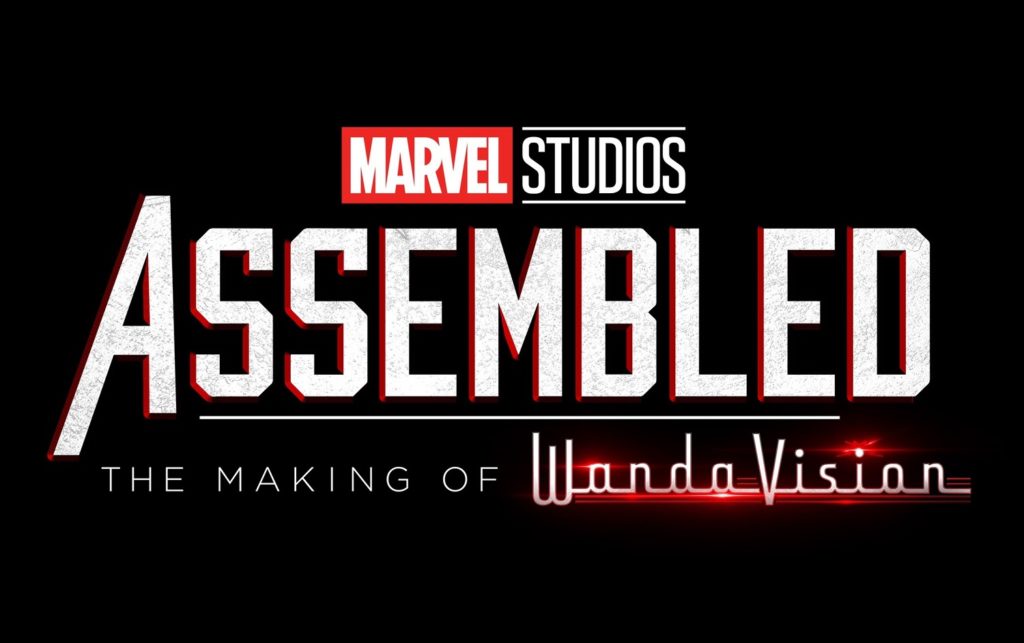 For now, fans can look forward to the debut of Assembled: The Making of WandaVision on March 12, 2019. What do you think of the new Assembled show? What surprises do you think Marvel will reveal? Let us know in the comment section or over on our social media!
KEEP READING: GET A CLOSEUP LOOK AT KATE BISHOP'S NEW SUIT ON THE THRILLING SET OF HAWKEYE