The Illuminerdi has new details on the developing production of Constantine coming to HBO Max.
The world of DC movies and TV shows is about to go through a major expansion over the next few years in multiple unique franchises. Superman & Lois will be the newest addition to the Arrowverse, and the DCEU will see new additions with theatrical releases like The Suicide Squad and HBO Max shows like Peacemaker.
Even with all of these new entries, there is still the usual uncertainty in terms of excitement for these new projects with DC's recent track record. Hopefully this will change as the company pushes more quality material in the foreseeable future.
RELATED: FINN JONES REVEALS THE RIVETING UNFILMED STORY FOR IRON FIST SEASON 3
In terms of specifics for that future, we at The Illuminerdi have some exciting information that we're happy to share with you right now!
The New Face of Constantine Is On The Way
Our sources have revealed that HBO Max is working with JJ Abrams' Bad Robot Productions company to make a new series centered around the DC hero Constantine. The logline describes the show as a darker reinvention of the character, that will be different from any previous project based on the character. It will be less focused on religion, and more focused on the horror elements from the Constantine comics.
The production is currently searching for an actor for the lead role, with the hopes of casting a BIPOC actor in their late 20's, similar to a young Riz Ahmed. The show will also be written by Guy Bolton.
As is the case with these casting calls, HBO Max and JJ Abrams don't appear to be specifically targeting Riz Ahmed. However, using his look as a starting point should make for an exciting new version of one of DC's most notable anti-heroes.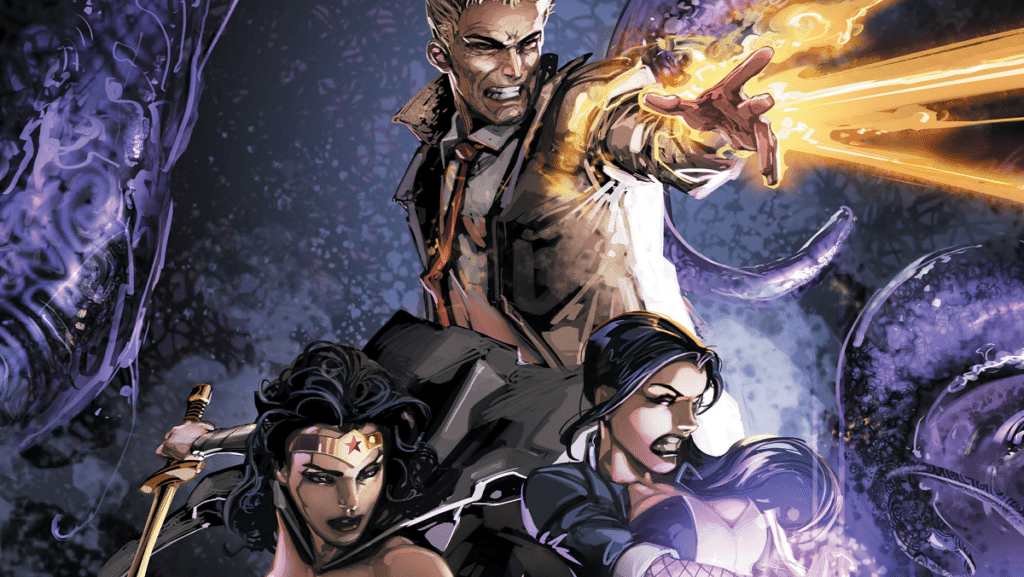 John Constantine has long been one of the DC characters fans most want to see on screen, and it should be exciting knowing that he will get another chance on HBO Max. Bringing magic into the franchise on the hero side will hopefully help breathe some new life into the DCEU, and it will be interesting to find out just how much he connects with the other movies and TV shows already set to premiere.
RELATED: ASSEMBLED: MARVEL ANNOUNCES A NEW DISNEY PLUS SHOW TO DEBUT AFTER WANDAVISION
There are no dates for production or release, and it will likely be some time before any news arrives on more staff or casting additions. However, this new addition to the DCEU should make for an intriguing series as John Constantine is revived for a new era.
What do you think of the casting search for the new Constantine? Let us know in the comment section below or over on our social media!
KEEP READING: GET A CLOSEUP LOOK AT KATE BISHOP'S NEW SUIT ON THE THRILLING SET OF HAWKEYE