John Swab wrote and directed the film Body Brokers, which stars Frank Grillo, Michael Kenneth Williams, and Jack Kilmer.
Body Brokers follows Kilmer's character, Utah, a drug addict who gets clean and then is brought into the world of body brokering for drug treatment centers by Williams' character, Wood. Body Brokers is a scathing indictment on the rampant insurance fraud in the drug treatment industry.
The Illuminerdi had the opportunity to speak with writer/director John Swab about working with Grillo and Williams as well as why this film is so important to him.
Director John Swab on Body Brokers
The story is especially personal for Swab as he explains, "I was brokered and brokered people before getting sober five years ago, so I know this world very well." Swab explained that some of the style of storytelling for Body Brokers was inspired by other films and why this makes it the most successful version of this story.
"Because I feel like the most successful version of this kind of movie is like The Big Short or Vice or Thank You For Smoking and those films do a really good job of letting the viewer in on a secret and making them feel like they're a part of the con. I look to those films for guidance on how to do so.

So, I felt like letting the viewer take in these segments of the narrative and then get a break, to get fed a little bit more insider information by this kind of the god of the story, your Frank Grillo, was a way to keep the momentum up. But also give people bite sized bits of information to chew on as they move forward and understand what's going on in the story on a bigger level than just with the Utah storyline."
Swab shares what it was like working with Frank Grillo and Michael Kenneth Williams.
"It was as cool as anything I've ever done! I'm a huge fan of both of theirs and when Omar [Williams' character from The Wire] shows up and is saying your dialogue, it's about as cool as it gets as a filmmaker. And Frank is like a fucking lightning bolt, you never know what he's going to do and its always exciting. You can't really take your eyes off of him. So I had a blast. I've worked with Frank on another film since then and I'm looking forward to the opportunity to work with Michael again, cause they're both such incredible actors."
The other film Swab is referring to is Ida Red, which also features Frank Grillo alongside Melissa Leo once again as well as Deborah Anne Woll, Mark Boone Junior, and more. Swab also revealed that a number of people have reached out appreciating that Body Brokers tells this story because they have experienced this themselves and nobody believed them.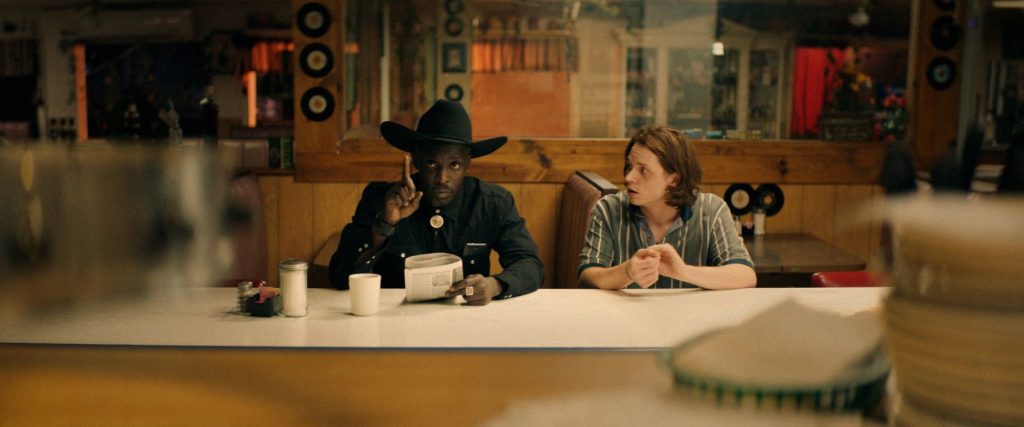 "I think for me as a recovering drug addict the hardest thing was people not believing me when I told them that something had happened to me. I told so many lies that when I was finally telling the truth nobody believed me. So, what's been really the most satisfying or gratifying, since the trailer came out even, was so many people reaching out to us on social media or via email and saying 'Thank you so much for telling this story.

Nobody believed me that it happened.' And there's all these people that like I said tried to get help and couldn't and they were taken advantage of. So, I want to validate those people's stories, but my biggest wish is that I hope there's some kind of change enacted in how treatment centers operate."
It was important to Swab that Body Brokers told the truth about this fraud and criminality within the drug recovery industry, but was also honest about addiction. "I see films or movies about addiction all the time and they never tell me the truth." Sharing the truth about this systemic fraud and how those trying to get help are taken advantage of is horrifying. Hopefully Body Brokers will help to shine a light on this issue in a way that truly creates change.
BODY BROKERS TRAILER AND OFFICIAL SYNOPSIS
Utah (Kilmer) and Opal (Englert) are junkies living on the streets of rural Ohio until a seemingly chance encounter with the enigmatic Wood (Williams) brings them to Los Angeles for drug treatment. Utah appears to find sobriety with the help of treatment center therapist, Dr. White (Melissa Leo), and tech turned love interest, May (Rothe). They soon learn that drug treatment is but a cover for a predatory business, enlisting addicts to recruit other addicts. Utah is no exception. Wood and his drug treatment mogul partner, Vin (Grillo), take Utah under their wing, introducing him to the good life, though Utah's addiction remains his biggest obstacle.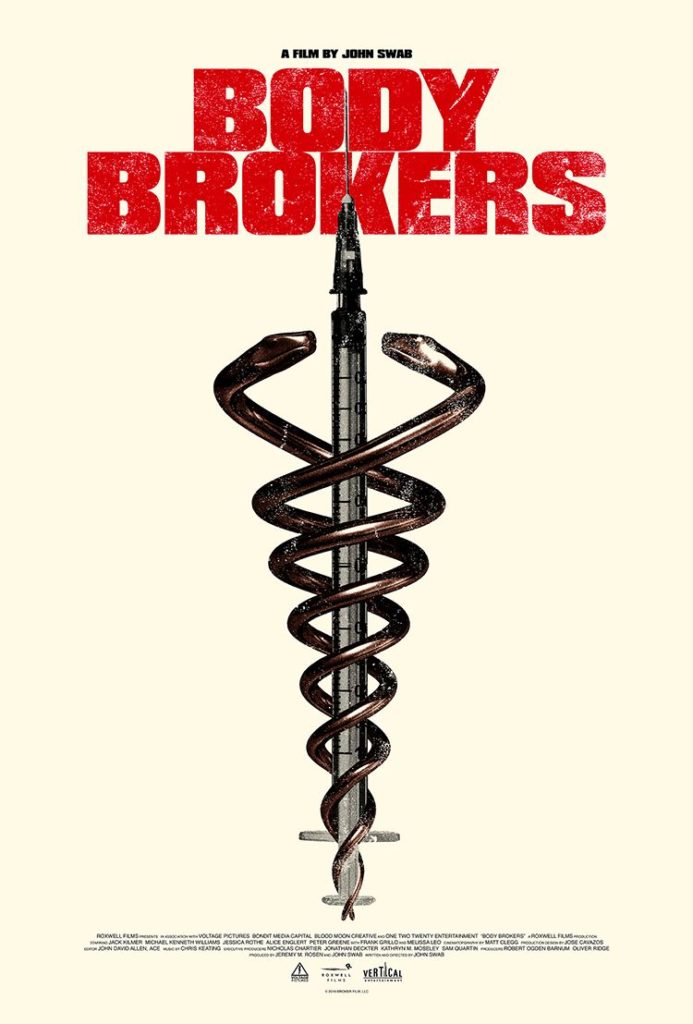 Body Brokers is directed and written by John Swab (Run with the Hunted, Let Me Make You a Martyr) and stars Frank Grillo (The Purge franchise, Captain America franchise, The Grey), Melissa Leo (Prisoners, The Fighter, Frozen River), Jack Kilmer (The Nice Guys, Palo Alto), Michael K. Williams (12 Years a Slave, Boardwalk Empire, The Wire), Jessica Rothe (Happy Death Day franchise), and Alice Englert (Beautiful Creatures, Ginger & Rosa).
Body Brokers is available on Digital and On Demand now. Are you going to watch Body Brokers? Are you a fan of Frank Grillo or Michael Kenneth Williams? Do you like The Big Short, Vice, or Thank You For Smoking? Leave your thoughts in the comments below or on our social media.
KEEP REAIND: BODY BROKERS REVIEW: A CRIME DRAMA THAT REVEALS TRUTH ABOUT THE DRUG TREATMENT SYSTEM BUT DOESN'T QUITE STICK THE LANDING