[Warning: this contains major spoilers for Season 4 episode 11 of Wynonna Earp, "Better Dig Two"]
Wynonna Earp came out strong with the penultimate episode wrapping up stories from not only the current season, but past season arcs as well. Dark Angel Waverly keeps Wynonna from stopping her by blinding her and leaves on a quest to find the "Waverly Gibson" book from The Garden. Wynonna is wandering the woods blindly until an unreapered Billy finds her and convinces Wynonna that she needs to help Rachel and Waverly can take care of herself. Once Wynonna gets her sight back she reluctantly agrees and goes after Rachel and Cleo Clanton.
Meanwhile at Black Badge, Jeremy has a heart to heart with Doc and manages to talk him down from killing Mercedes who was shot in the previous episode while trying to save them. Mercedes tells Doc to turn her into a vampire in order to save her from dying and give them two vampires so they can all escape. Nicole hears over the radio that Black Badge is planning to kill everyone in town and arrives at Black Badge just in time to stop them from gassing Doc, Jeremy, Mercedes and the others who were locked away.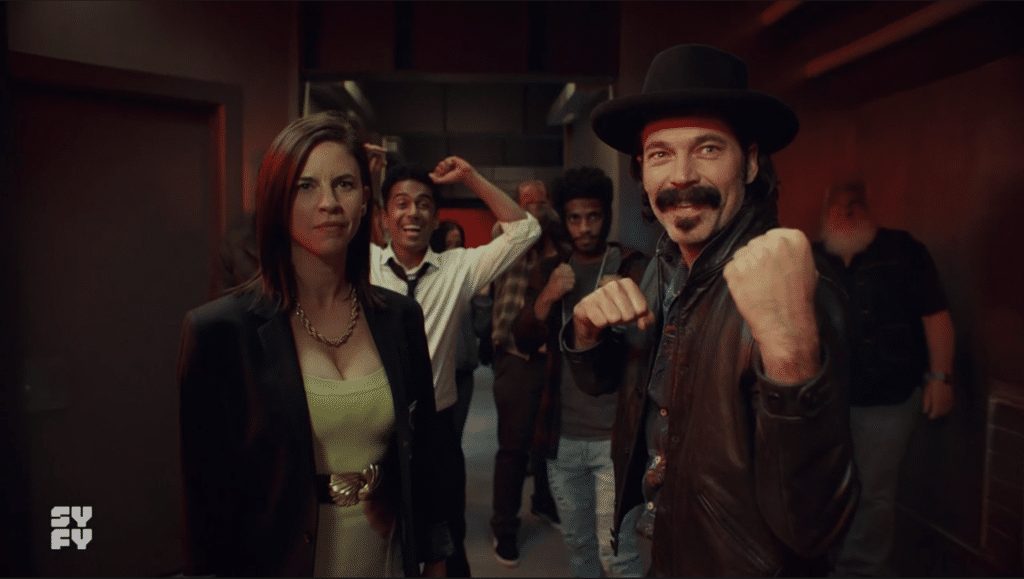 Doc knows something is coming and when Dark Angel Waverly shows up to get her book she can tell he feels something. The Clanton "C" appears on his palm and he disappears because when Wynonna went to save Rachel. Cleo Clanton tries to make Wynonna Earp the new Clanton heir which would force her to live with the reapers following her everywhere and kill all of her loved ones.
RELATED: WYNONNA EARP SEASON 4 EPISODE 7 REVIEW: LOVE'S ALL OVER
However, in a turn of events (that it seems like Ma'am Clanton was counting on) Wynonna is not the Clanton's "greatest enemy", that title is saved for Doc, the man who cleaned up after Wyatt Earp at the OK Corral. Clanton Heir Doc forces Wynonna to duel him to change the history of the OK Corral so the Clantons emerge victorious.
Wynonna Earp refuses by keeping her back turned knowing Doc won't shoot her in the back, but when the Clanton takes over forcing him to shoot Doc is blown backwards. Doc somehow knew this was coming and loaded his guns with the wrong bullets. Wynonna shoots Reaper Holt Clanton freeing Rachel and goes to a bleeding Doc on the ground.
Doc wants Wynonna to kill him to stop the reapers so he won't kill the people they both love, but Wynonna refuses. Dark Angel Waverly appears and bargains the book and loss of her sister for Doc's life which is accepted. At the same time Billy takes back the curse as the Clanton Heir and calls off the reapers. Dark Angel Waverly sees fit to free the reapers by turning them into crows as she heads to The Garden.
Jeremy sent Nicole to the stairs that lead to The Garden to stop Waverly. Nicole pleads with Dark Angel Waverly defiantly telling her she won't be left behind again. Nicole convinces Waverly to look in the book to see if they are in there. Dark Angel Waverly warns the price will be steep and Nicole becomes the Angel Shield binding herself to the Ghost River Triangle which brings Waverly back.
RELATED: WYNONNA EARP SEASON 4 EPISODE 8 REVIEW: HELL RAISIN' GOOD TIME
Waverly throws the book into The Garden and the doors close. Wynonna Earp and her team rest at Shorty's after the battle with Dark Angel Waverly gone, BBD stopped for now, Doc and Wynonna in a good place, and Doc human again it looks like all that is left is the wedding Earpers have been waiting for.
WYNONNA EARP HIGHLIGHTS THE RELATIONSHIPS OF THE SERIES
Wynonna Earp buckled down in the penultimate episode not only managing to wrap up the main plot points of this season, but also have poignant moments between the characters. The Clantons are no longer a problem with the reapers gone and Billy as the heir, The Garden and Dark Angel Waverly seem to be a closed book for now, and Black Badge has retreated.
Purgatory is now a town open to all with a sheriff willing to protect everyone. Although there will always be problems in Purgatory and Black Badge will never be completely gone. This episode of Wynonna Earp managed to give Wynonna and her loved ones a win.
The cast nailed it this episode with the conversation between Jeremy and Doc really hitting home just how important their friendship is. Doc has saved Jeremy more than once and this moment proved that Doc's path for redemption is recognized by Jeremy. The emotion that Varun Saranga and Tim Rozon bring to this moment is incredible as Jeremy convinces Doc not to give into the blood lust.
Wynonna and Doc have been estranged since Wynonna Earp shot Holt Clanton in the back, but it has always been clear that they still love each other. That was proven when Doc chose to load his weapon with the wrong ammunition to stop himself from killing her even once he lost control.
RELATED: WYNONNA EARP SEASON 4 EPISODE 9 REVIEW: CRAZY
Melanie Scrofano's performance as Wynonna Earp was fantastic as always, bringing a sincerity to Wynonna's apology as she is truly sorry for breaking Doc's code specifically because it broke them. And as she desperately searches for another way to stop the reapers other than killing Doc. Tim Rozon's pleas for Wynonna to kill him are heartbreaking as Doc seems to believe this is the final step in his redemption.
Perhaps the most heart wrenching moment is Scrofano's delivery of the line "Please don't go" as she loses her sister. The Earp sister relationship has always been at the core of Wynonna Earp and as Wynonna is seemingly losing that forever her desperation to not be abandoned shines through beautifully. Dominique Provost-Chalkley nails it as Dark Angel Waverly with emotion breaking through the stone hearted veneer with desperation for the book, showing her love for Wynonna and Doc, and pity for the reapers.
It's never more obvious in the scene between Dark Angel Waverly and Nicole Haught. Dark Angel Waverly is clearly battling her emotions with Waverly wanting to stay with those she loves, but the Angel wanting to do her duty. As Nicole pleas for her to look in the book to find answers Dark Angel Waverly's struggle is clear.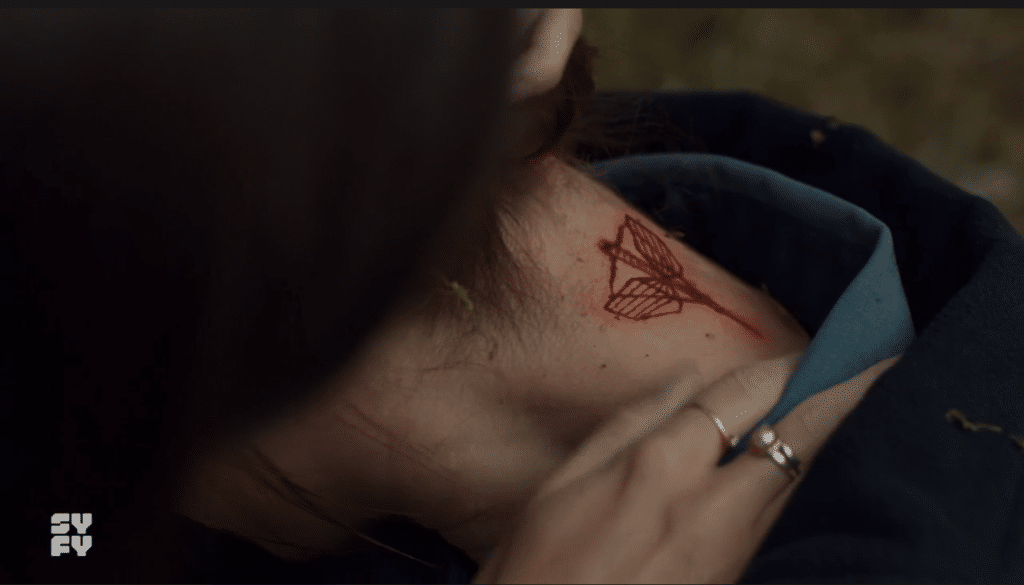 Katherine Barrell manages to bring a desperation and hope into her performance as she bargains with Dark Angel Waverly. Her refusal to be left behind again and her certainty that she will find a way for them to be together. Taking on whatever price to keep Waverly from an eternity in The Garden.
WYNONNA EARP SERIES FINALE
Wynonna Earp's penultimate episode felt like a series finale and set up our heroes to ride off into the sunset, but this isn't quite the end. The series finale looks like it will delivery on the WayHaught wedding that Earpers have been wanting for years and while shenanigans will no doubt ensue this feels like a love letter to the fans that fought so hard for Wynonna Earp.
Wynonna Earp needed to her team to survive this episode and it may have finally gotten through to the demon hunting gun slinger that she can rely on her people. She saved Rachel, choosing someone over Waverly and accepting her sister didn't always need to be saved by her. Doc managed to save Wynonna and Nicole saved Waverly with the town coming together to defeat Black Badge. Working together is what won Wynonna the day. But those choices were born from something much deeper.
Wynonna Earp's penultimate episode shows that love is the key to everything with Nicole and Wynonna's love for Waverly breaking through the Dark Angel veneer. Doc and Wynonna's love for each other, saving each from taking actions that would forever haunt them and finally bringing them back together. Jeremy and Doc's love breaking through Doc's bloodlust.
Even Jeremy and Nicole caring for the town of Purgatory has saved the town from being destroyed by Black Badge. Without the characters love for each other and their home, Wynonna Earp would not be the series we all know and love and that was never more clear than this episode. Watch Making Your Peace for a behind the at Wynonna Earp season 4 episode 11 on the Syfy app or Syfy.com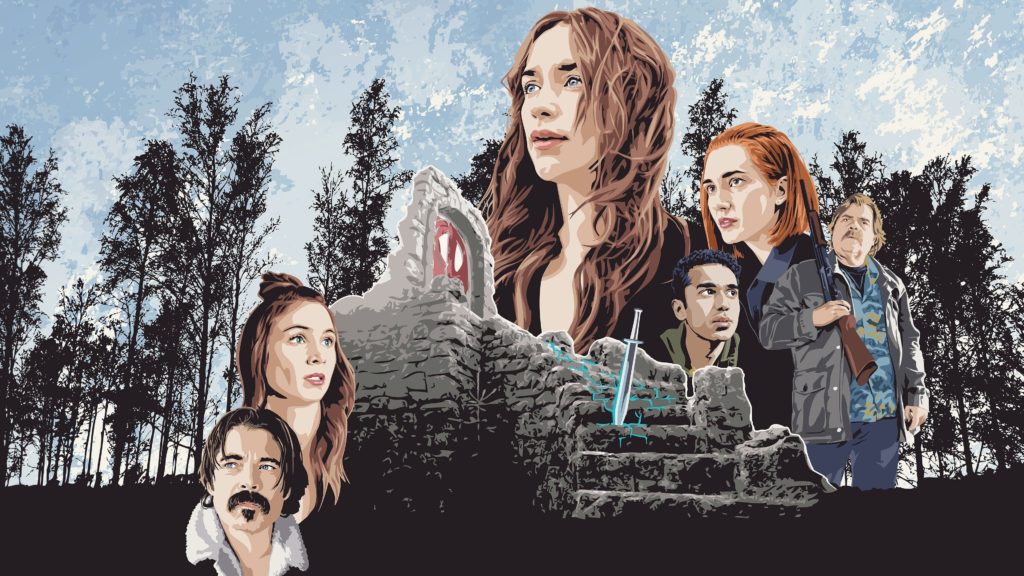 The series finale of Wynonna Earp premieres Friday April 9 at 10pm/9pm Central on Syfy. What did you think of season 4 episode 11 of Wynonna Earp? Leave your thoughts in the comments below or on our social media.
KEEP READING: WYNONNA EARP SEASON 4 EPISODE 10 REVIEW: LIFE TURNED HER THAT WAY