[Warning: this contains major spoilers for Season 4 episode 10 of Wynonna Earp, "Life Turned Her That Way"]
Wynonna continues on her downward spiral and it looks like her hard drinking, lone wolf demon hunting has finally gotten to be too much for her loved ones to bear in the newest episode of Wynonna Earp. Nicole and Waverly try to sit the heir down for an intervention that fails spectacularly and ends with tears and our titular hero lacking her magical demon killing gun.
The book Waverly chose in The Garden is revealed to be her own, which Doc has been secretly holding onto since their return. Two of Doc's demon pals shows up at the stairs leading to The Garden where Doc and Waverly are meeting, intent on killing and eating Waverly. Waverly manages to escape them, but ends up in the fog, then in the clutches of none other than Jolene the demon who has been haunting her since birth.
Zoie Palmer, who killed it in season three as the deranged demon Jolene, returns just as spectacularly to psychologically torture Waverly into accepting her angelic nature and tap into her untold powers. Jolene confronts Waverly with some cruel truths before stabbing Waverly in the back and digging out a feather.
Although Nicole and our favorite chili cooking demon Casey, brave the fog to save Waverly Nicole is spat out of the fog in another part of the forest and Casey is killed by Jolene. RIP Casey, you will be missed. The choice to not show the confrontation and instead hear it over the walkie talkie as we see Wynonna helplessly listening was an unexpectedly gut-wrenching scene. Melanie Scrofano absolutely makes you feel her desperation through the screen and your own anxiety is ramped up by her outstanding performance.
Black Badge has once again become the adversarial force we have always known them to be, no longer sending supplies to the citizens of Purgatory and choosing to round up and save demons instead of civilians. With upper management, who seem to be soldiers, grabbing demons and leaving the humans of Purgatory to be overtaken by the fog, this agency is once again a dangerous player on the board. Most notably because they have captured Jeremy and Doc, whose hopes of escape seem slim. Especially with Wynonna focused on Waverly so much so that she freed Cleo Clanton instead of either of the boys and Mercedes getting shot while attempting to save them.
RELATED: WYNONNA EARP SEASON 4 EPISODE 7 REVIEW: LOVE'S ALL OVER
Jolene's taunting finally works when she ejects Wynonna from the cabin and into the fog, sans Peacemaker, after the heir used the Clanton's reaper to find her. Waverly believing her sister is doomed allows her angelic side to take over. However, this is not the same look that her father Charlie had at the end of season three. Waverly appears to be a dark angel with black wings, monochromatic color scheme, and a detached mentality that will surely cause problems. Waverly is the one to kill Jolene and apparently get rid of the fog, but not before the demon says Waverly will destroy the world.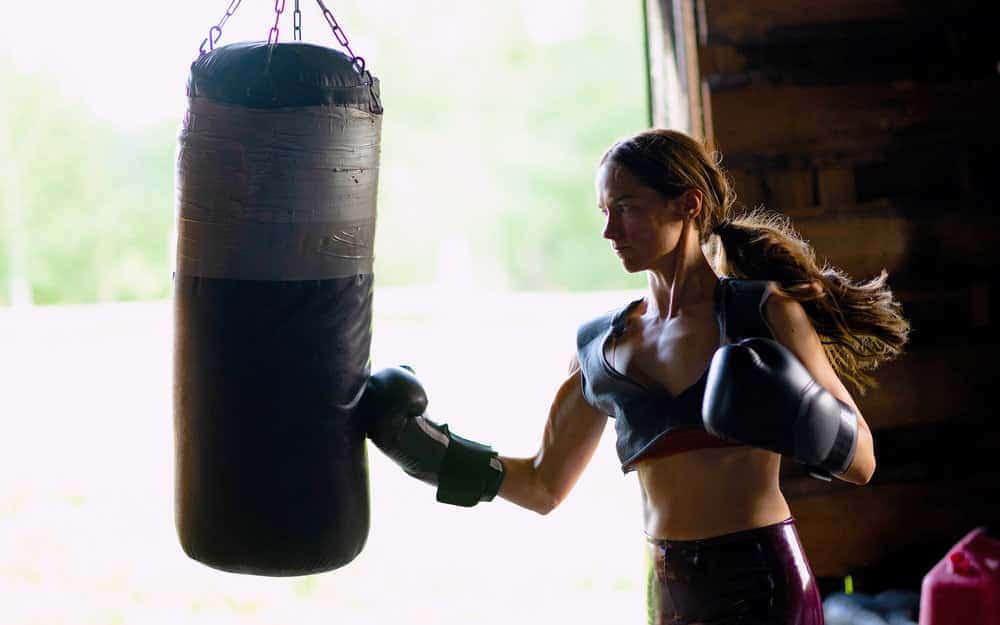 This episode of Wynonna Earp touches on the titular heroine's drinking in a way it hasn't really explored heavily before. Wynonna Earp has been spiraling since she killed Holt and lost Doc, but her loved ones have finally gotten to the point where they take away Peacemaker to try and force her to listen to their concerns. Wynonna Earp has used the Western trope of the lone heroic gunslinger who deals with their demons, be it internal or external, with hard drinking.
Addressing the dangers of this is an important part of this episode, but if it was going to be a longer-term topic it probably should have been introduced earlier. As it stands this quickly gets swallowed up by the fact that Waverly, Doc, and Jeremy are missing and the multiple threats are coming to a head.
WYNONNA EARP SEES THE RETURN OF AN UNEXPECTED THREAT FROM THE EARP'S PAST
Waverly and Jolene's scenes steal the show, with Zoie Palmer and Dominique Provost-Chalkley once again proving how well they play off each other. Palmer plays the dastardly demon tremendously, bouncing from sarcastic to maniacal chaotically in the best way. Provost-Chalkley manages to show the growth that Waverly has had since their last encounter while still emoting the guilt, fear, outrage, and pain fantastically.
When Waverly transforms into the Dark Angel version of herself the visible change isn't even necessary as Provost-Chalkley makes it clear. The episode ends with a massive cliffhanger, Dark Angel Waverly pulling back the fog and finding Wynonna whom she informs, "Your journey is over Wynonna Earp. And mine has just begun."
This shift between Waverly and Wynonna should be fascinating to see especially given the fact that Wynonna talked Waverly out of accepting her angelic responsibilities once before and has taken on the burdens on her own for the most part this season. Waverly clearly doesn't want to take on this burden having progressed from the first season where she was jealous of Wynonna's status as the heir. Waverly now wants to be a hero, a supportive and loving sister and friend as well as Nicole's wife.
"I don't want to be an angel. I don't want to be a demon. I just want to go home."
Waverly's life is in a good place now, but it looks like this side of her is finally catching up. Why exactly Waverly is not an angel like her father is unclear, but hopefully we will learn more in the final two episodes.
Her half angel status hasn't been explored too much, but some of her powers have bled through in highly emotional situations and she did reveal to Doc that on her father's throne in The Garden she no longer felt the need to care for her loved ones and it was like heaven. Waverly's likely isolation from her loved ones in the next episode may force Wynonna to take a hard look in the mirror and hopefully they are able to bring our Waverly, the light of Wynonna Earp, back.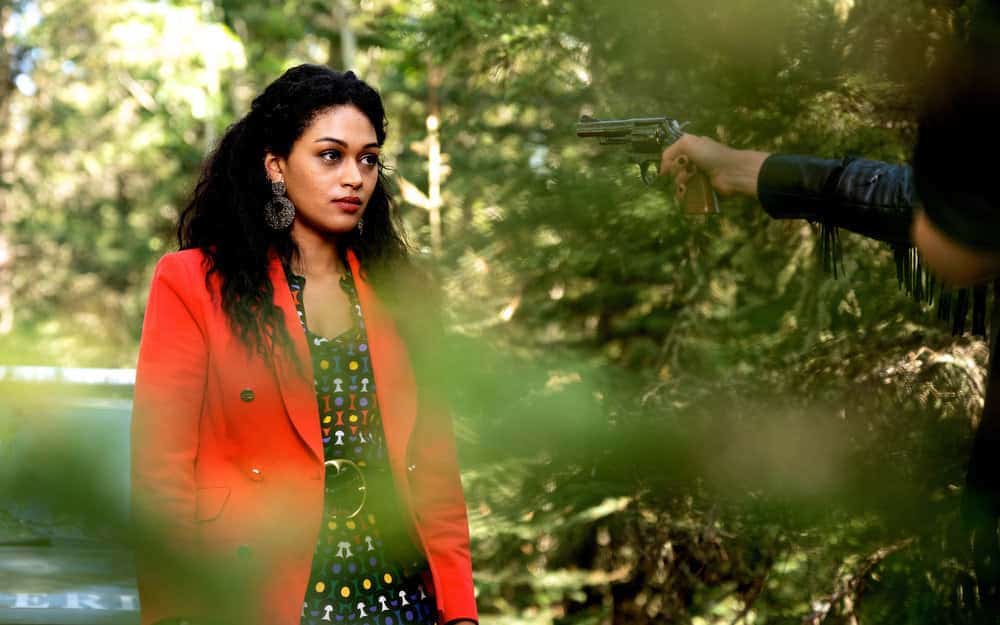 Wynonna's choice to free Cleo did make tactical sense and worked, but will undoubtedly come back to haunt her. Cleo has all of the Clanton reapers at her disposal and has proven she can use them. Unless the Clanton heir has a change of heart or helping Wynonna Earp is her best chance of self-preservation her vow to continue the family's blood feud will likely come back into play.
RELATED: WYNONNA EARP SEASON 4 EPISODE 8 REVIEW: HELL RAISIN' GOOD TIME
One of the most important characters in this episode is Rachel Valdez. Rachel, who lived on the homestead with Nicole during the 18 months that Doc, Waverly, and Wynonna were gone, has had fantastic chemistry with Nicole. The two actresses make it feel as though they have a natural found family relationship with Nicole as an older sister of sorts. However, while the rest of Wynonna Earp's team has been trying to protect the teen from the realities of Purgatory, Wynonna has no such ideals.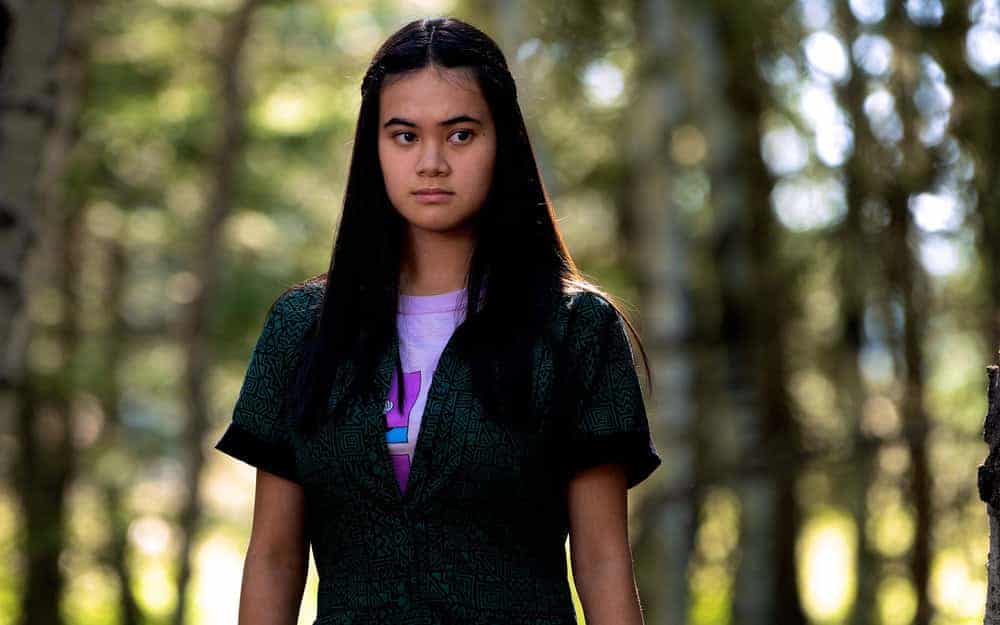 Rachel seeks out the demon slayer to train her so she can become like Wynonna, but throughout the episode Rachel's humanity shines through. She cares for everyone be them demon or human. Rachel wants to give Casey a proper burial, she sides with Nicole about being the one to go into the fog, she makes Wynonna think instead of act on emotion. Rachel is reminiscent of Wynonna when she first was figuring out how to live with the Earp curse in season one.
This Wynonna Earp episode was jam packed with action, character developments, and surprising set-ups for what are sure to be an exciting penultimate episode and final episode. Wynonna Earp is setting up an epic showdown with enemies from every direction likely including some threats that we still don't fully understand.
Will Waverly stay the Dark Angel or will she return to the Waverly we all know and love? Are Doc and Wynonna going to make up? What is happening with BBD, The Garden, and Cleo Clanton? Only two episodes left of Wynonna Earp for Earpers to find out and knowing this show they are sure to be epic. Earpers can get an inside look into the making of Wynonna Earp "Life Turned Her That Way" in the behind the scenes video below.
New episodes of Wynonna Earp premiere Fridays at 10pm/9pm Central on Syfy. What did you think of season 4 episode 10 of Wynonna Earp? How are you feeling about there only being two episodes left of Wynonna Earp? Leave your thoughts in the comments below or on our social media.
KEEP READING: WYNONNA EARP SEASON 4 EPISODE 9 REVIEW: CRAZY