Early reviews for Mortal Kombat film tease a faithful and violent adaptation with impressive fight scenes.
Warner Bros.' Mortal Kombat reboot doesn't open in the U.S. theaters and on HBO Max until later this month, but the highly-anticipated video game adaptation has already premiered in several other countries. The first wave of reviews for the movie is up, and it is receiving high praise for its stylish action and loyalty to the games that longtime fans can be proud of. 
In the world of video game movies, that alone is a significant accomplishment.
The history of video game film adaptations has been mostly mediocre, disappointing, and utterly bad attempts. They have been criticized for changing too much about the source material. Fans have been waiting to get a perfect adaptation on par with a video game for a long time, so there are hopes that Mortal Kombat may put an end to that. The critical consensus of the film so far suggests fans can get ready to celebrate a satisfying adaptation.
RELATED: MORTAL KOMBAT SCREENWRITER REVEALS COLE YOUNG WAS A STUDIO MANDATE AND HUGE JOHNNY CAGE SPOILER
Mostly the movie has been received positively, with critics praising the fight choreography, special FX, and the commitment to bringing the game's brutal violence and gore to the big screen. Sadly the story and character development have met for some criticism. The reviews suggest that the regular audience may not appreciate the film on the level of hardcore Mortal Kombat fans but still can be on board as a typical action flick. At least the franchise fans will be very happy with this adaptation.
Mortal Kombat Early Reactions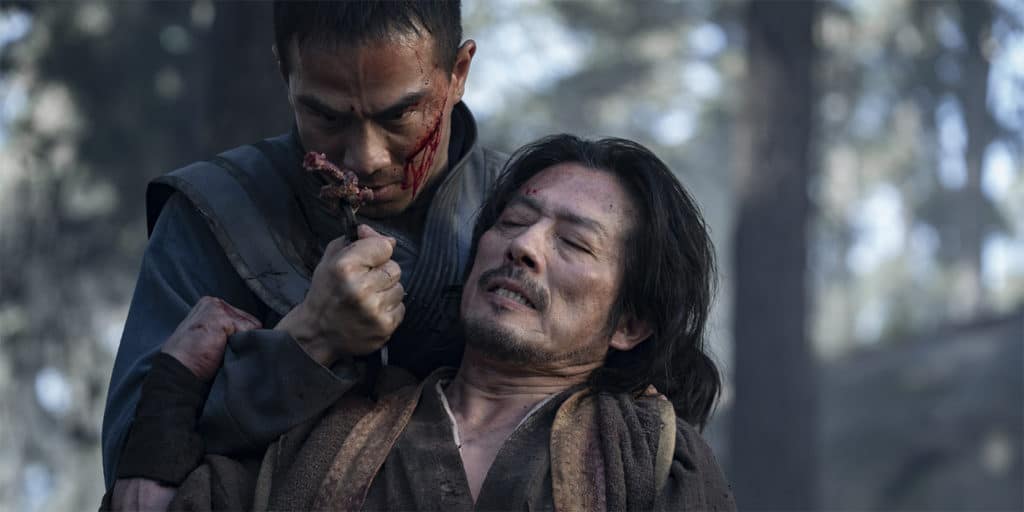 James Marsh, South China Morning Post referred to the movie as a "gleefully violent video game adaptation," adding, "Nuanced character drama this most certainly isn't; instead, this is boxers with ninja blood and green berets with robot arms pummelling invisible lizards and bat-winged demon babes to a bloody pulp. When they're not fighting, characters bicker and spout pseudo-spiritual idioms until it's time to square off again. Mortal Kombat is not for the discerning palate, but for those in the know – get over here!"
Kervyn Cloete of Critical Hit wrote "For every step backward it takes, Mortal Kombat then promptly flying-bicycle kicks its way forward again to the point where I walked out of the cinema not just thoroughly entertained, but actually all-in on the next chapter teased in its closing moments. With just a $50 million reported price tag, the film won't need to do much to break even and guarantee a sequel, so let's just hope that 2021 doesn't pull a fatality on this franchise."
A'bidah Zaid, Geek Culture writes: "As a movie based on the popular video game, Mortal Kombat effectively brings the game's world onto the silver screen with a lot of care and attention to detail. The characterization and portrayal of the beloved fighters are close enough to their game counterparts, with outfits and fighting styles being almost identical to the game. The visuals, sound effects, gore, and action are exactly what fans have been looking for since the original 1995 film and more."
Sergio Pereira of Fortress of Solitude described "The fatalities are just as gruesome as you'd expect. But it's the hand-to-hand combat that stands head and shoulders above everything else here. The amount of work that went into the choreography and stunt work is beyond impressive." And continued "Mortal Kombat (2021) doesn't come without its knocks. From pacing issues to lack of character development and strange editing, it isn't just a quick win. Yet, despite the occasional blow, the film still keeps kicking and comes out victorious in the end.
Mufaddal Fakhruddin of IGN Middle East wasn't quite so pleased: "If you're a Mortal Kombat fan, you'll have a blast since you'll fill in the gaps with your pre-existing knowledge of the series and just revel in the violence. But for the average viewer, there will be little reason to care for the stakes here. Ultimately that's what 2021's Mortal Kombat comes down to – a solid video game adaptation full of fan service for the gamers (stay for the sequel tease) and a decent action movie for everyone else."
Casey's Movie Mania hopes for a better sequel, "If Mortal Kombat manages to make enough money to warrant another movie, here's hoping that whoever ends up in charge of the sequel would improve significantly upon the largely dour reboot."
Finally, the answer for, whether this film is worth a watch and is it a good start to a new franchise, is summed nicely in this review. Husain Rizvi of Khaleej Times wrote, "if you are still wondering if Mortal Kombat would be a good watch, let the 'fatalities' take away that thought. Although the main plot dims over the course of the movie, the fatalities, Lawson's performance, and an otherwise promising start to a new storyline in the Mortal Kombat franchise make the movie worthwhile."
So it looks like this film may not put an end to the disappointing streak to the video game adaptations but it is too early to conclude the outcome of how this film performs both critically, audience reception, and box-office wise. At the very least, Mortal Kombat seems to be keeping its loyalists in mind, which bodes well for potential sequels.
It's also assuring to see the movie's fight choreography and stunt work receive such high praise. The Mortal Kombat cast is packed with talented martial artists and seeing them go head-to-head has been one of the reboot's biggest selling points.
In conclusion, whether you are familiar with Mortal Kombat or not if you are looking for a revelatory narrative may be better off looking elsewhere but if your looking for gruesome R-rated hard-core martial arts action to enjoy this is the hottest best thing you can find.
Official Synopsis
In "Mortal Kombat," MMA fighter Cole Young, accustomed to taking a beating for money, is unaware of his heritage—or why Outworld's Emperor Shang Tsung has sent his best warrior, Sub-Zero, an otherworldly Cryomancer, to hunt Cole down. Fearing for his family's safety, Cole goes in search of Sonya Blade at the direction of Jax, a Special Forces Major who bears the same strange dragon marking Cole was born with. Soon, he finds himself at the temple of Lord Raiden, an Elder God and the protector of Earthrealm, who grants sanctuary to those who bear the mark.
Here, Cole trains with experienced warriors Liu Kang, Kung Lao, and rogue mercenary Kano, as he prepares to stand with Earth's greatest champions against the enemies of Outworld in a high-stakes battle for the universe. But will Cole be pushed hard enough to unlock his arcana—the immense power from within his soul—in time to save not only his family but to stop Outworld once and for all?
Mortal Kombat stars Lewis Tan, Jessica McNamee, Josh Lawson, Tadanobu Asano, Mehcad Brooks, Ludi Lin, Chin Han, Joe Taslim, Max Huang, Sisi Stringer, Daniel Nelson, Elissa Cadwell, Matilda Kimber, Laura Brent, and Hiroyuki Sanada. The film is directed by Simon McQuoid from a screenplay by Greg Russo and Dave Callaham and a story by Oren Uziel and Russo.
Mortal Kombat is set for a simultaneous release in theaters and on HBO Max on April 23.
Are you excited for Mortal Kombat? Are you a fan of the franchise? Who is your favorite Mortal Kombat character? Let us know in the comments below or on our social media and be sure to come back to The Illuminerdi for more movie news!
KEEP READING: SCREENWRITER REVEALS COLE YOUNG WAS A STUDIO MANDATE AND HUGE JOHNNY CAGE SPOILER