The Illuminerdi reviews the newest Netflix thriller Oxygen, directed by Alexandre Aja.
Alexandre Aja is back. The director returns with his latest project following the release of his 2019 film Crawl, which has grown in popularity, while ending up being pretty successful at the global box-office, he now returned to the small screen with Oxygen, a claustrophobic chamber play starring Mélanie Laurent, who is best known for her role in Quentin Tarantino's acclaimed Inglorious Basterds.
While I wasn't the biggest fan of his last film it did surprise me, because it's hard to not like a film about alligators hunting humans in a overflooded town, I found the trailer for Oxygen quite intriguing. But I have to say, the film left me quite disappointed.
RELATED: THE KILLING OF TWO LOVERS REVIEW: A SIMPLE YET EFFECTIVE DRAMA
There aren't many ways to tell a rich story when the movie basically only takes place in a futuristic healing pod, and the bland screenplay written by Christie LeBlanc doesn't help. It's LeBlanc's first feature film screenplay and only her second in general. It ultimately lacked the emotional depth to draw me into the story. There are attempts to develop Liz's (Mélanie Laurent) backstory, but some of them get glossed over for the sake of plot twists. While the rest of the film is filled with things we have seen a hundred times before, that's not enough to make you feel invested.
Mélanie Laurent delivers a great performance and definitely tries her best with what she was given. Alexandre Aja's directing is precise. He knows exactly how to capture the feeling of claustrophobia and although the story is shallow, it does have great looking visuals. One amazing transition near the end of the movie definitely stayed with me.
RELATED: CEREBRUM MOVIE REVIEW: FATHER-SON TALE A SOLID SLICE OF SCI-FI
As written above, Oxygen does have several plot twists and jump-scares. The plot twists are a double-edged sword, while all of them are quite surprising, every single one outdoes it's predecessor in it's ridiculousness. However, they also didn't manage to keep my attention, nor get me invested.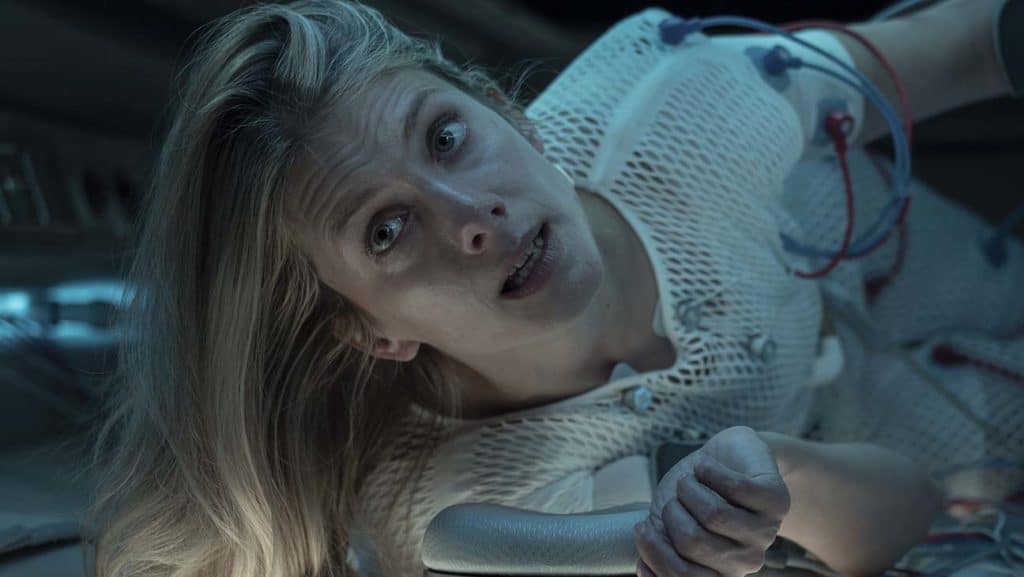 While I think Oxygen will find its audience, I was really bored while watching it. Despite a great performance from Mélanie Laurent and some solid directing by Aja, ultimately the movie couldn't hold it together.
2,5/5
Oxygen Synopsis
No escape, no memory, 90 minutes to live. Liz is running out of oxygen and time, in order to survive she must find a way to remember who she is. (Netflix)
Oxygen is globally available on Netflix. It is directed by Alexandre Aja and stars Mélanie Laurent, Mathieu Amalric and Malik Zidi. What do you all think? Are you planning to watch Oxygen? Have you seen it already, if so how did you like it? Let's discuss everything in the comments down below and on our Twitter.
KEEP READING: THE MITCHELLS VS THE MACHINES REVIEW: A SPECTACULAR ANIMATED JOY RIDE FULL OF HEART AND HUMOR