With Cruella earning the number two spot at the box-office and grossing over $40 million worldwide, it looks like the fascination with infamous villains has once again proven fruitful. Cruella explores the origins of the classic Disney villain, Cruella de Vil, in an unexpected and new way. Earning comparisons to the Academy Award winning Joker, it isn't a shock that this looks like a win for Disney.
With the Joker sequel in development and news that the co-writer and director of the first Joker, Todd Phillips, will return to co-write the second, fans are looking forward to seeing more of the Clown Prince of Crime. This is a trend that should be capitalized on and Batman's rogues gallery is the perfect group of villains to tap into. The complex and dark origins of these classic comic book characters have so much potential. But seven stand out for not only their origins, but a chance to examine real life systems and their failures in a way similar to Joker and Cruella.
TOP 7 BATMAN ROGUES THAT NEED AN ORIGIN FILM
---
MR. FREEZE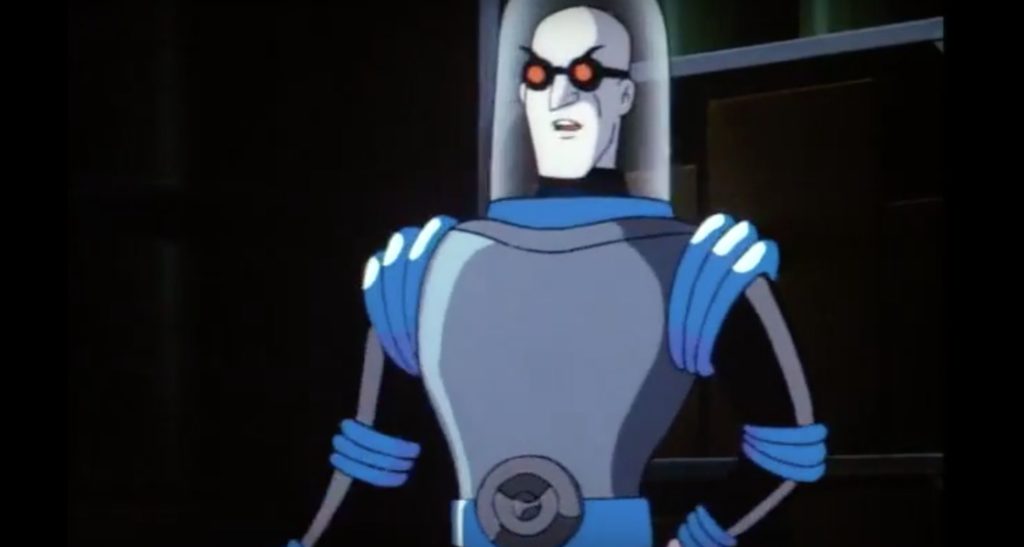 Mr. Freeze may be one of the most obvious choices with even Michael E. Uslan, an executive producer of Joker and The Batman, having specifically talked about the character being one who could make an interesting movie. And he certainly, isn't wrong.
Mr. Freeze's origin story was completely rewritten in the award-winning Batman: The Animated Series episode, "Heart of Ice". It was revealed that Victor Fries, aka Mr. Freeze, had a wife named Nora who was terminally ill and cryogenically frozen as Fries searched for a cure. However his research was halted, which not only killed his wife, but caused a lab accident which resulted in Fries' needing to live in subzero temperatures.
RELATED: MR. FREEZE WOULD MAKE AN INTERESTING SOLO MOVIE ACCORDING TO THE BATMAN AND JOKER PRODUCER
This tragic and complex backstory is exactly the kind of origin that deserves to be fleshed out and further explored in a film. Diving into Fries' relationship with his wife, his quest to save her, and the sabotage that lead to her death and his decent into vengeance and criminality. It's later revealed that Nora is actually still alive and in other versions he becomes a criminal to fund his research to save her, but the tragedy of the story from "Heart of Ice" seems like the perfect model for a truly spectacular solo origin film.
CLAYFACE
There have been many who took on the mantle of Clayface over the years including Basil Karlo, Matt Hagen, Preston Payne, and many more. Each version has had a different origin, so perhaps the best way to go about this story would be to once again take a page out of the Batman: The Animated Series playbook.
In the two-part story, "Feat of Clay", actor Matt Hagen was injured and disfigured in a car accident. Using an untested and addictive cosmetic cream he was able to mold and shape his face into how he used to look. However in exchange he must disguise himself to pull illegal jobs for the corrupt businessman Roland Dagget. After a forced overdose of the cream he became the monstrous Clayface. Clayface attempts to enact his vengeance on the corrupt businessman who tried to kill him, but is of course foiled by Batman.
The two parter took elements of the different Clayfaces including the name Matt Hagen, the background of Basil Karlo as an actor past his prime who descends into twisted insanity, and the tragedy of the condition from Preston Payne, although Payne's was a failed attempt at curing his illness using Hagen's blood. The Batman: The Animated Series origin of Clayface has depth and complexities that would make this character and his origin another great film about the creation of a villain.
TWO FACE
Perhaps one of the most intriguing opportunities would be to explore the origin of the infamous Two Face. Once Gotham's golden boy and star District Attorney. Harvey Dent's decent into madness and crime is an interesting and fittingly tragic tale. Because it isn't just the origin of a villain, but the fall of a hero. Dent was one of the good guys, even championing Batman alongside Commissioner Gordon. But after an attack he was scarred on the left side of his face and subsequently goes insane.
RELATED: HOW AQUAMAN 2'S WORKING TITLE OF NECRUS COULD BE A SPOILER-FILLED TEASE FOR THE SEQUEL'S EPIC PLOT
There is often an underlying mental illness explored even before the attack that led to Dent's transformation into Two Face, which would be the perfect opportunity to take a look at the dangers of stigmatizing mental illness. And the opportunity to have Batman or even Bruce Wayne as a peripheral character never seen directly could be an interesting element to explore. The transformation from Harvey Dent star District Attorney into Two Face insane Gotham criminal makes him in ideal villain to explore with a solo origin film.
[Click on Page 2 for even more Batman villainy!]