The Boys is a fan favorite on Amazon Prime with its raunchy, gory, unique take on Superheroes. Fans are eagerly awaiting the third season, which is currently filming, as well as The Boys Untitled Spin-Off series set in America's only Supe exclusive college.
Eric Kripke is continuing to expand this twisted Vought world that he has built incorporating more and more from the Garth Ennis and Darick Robertson comic book series, including the Herogasm storyline and character Soldier Boy in The Boys season 3. Kripke spoke about the inspiration for The Boys Untitled Spin-Off series in an interview with The Wrap, including what element of the comics sparked the idea.
"I would say it's loosely inspired by an element of the comics, which is the G-Men. Part of the G-Men is there's sort of an educational, college experience," The Boys showrunner revealed. "And we just used that as a jumping-off point, kind of similar to 'The Boys,' where we sort of take an initial notion and then we are going to run with it in our own weird direction."
In March we at The Illumiinerdi revealed character descriptions for the upcoming spin-off series. The Boys Untitled Spin-Off already boasts an impressive cast which includes Shane Paul McGhie, Aimee Carrero, Maddie Phillips, Reina Hardesty, Jaz Sinclair, and Lizze Broadway. Deadline reported that Lizze Broadway will be playing the character Emma, while Jaz Sinclair will play Marie.
According to our sources, Aimee Carrero will play Britney, Shane Paul McGhie will play Andre aka Polarity, and Reina Hardesty will play Jordan Lee. For detailed descriptions of these characters check out our March exclusive about The Boys Untitled Spin-Off.
RELATED: THE BOYS UNTITLED SPIN-OFF: 5 LEAD CHARACTERS COMING TO NEW SHOW: EXCLUSIVE
With a bit more digging The Illuminerdi has also learned that production is scheduled to begin in August 2021 and continue through February 2022 in Toronto, where the third season of The Boys is currently filming. We can also exclusively reveal a number of new character descriptions for the upcoming spin-off series.
NEW CHARACTER DESCRIPTION FOR THE BOYS UNTITLED SPIN-OFF SERIES
It was reported by Deadline that Maddie Phillips had joined the cast of The Boys Untitled Spin-Off and The Illuminerdi can reveal that she will be playing a recurring character named Chase, the head of a sorority.
Matt is described as a good looking Caucasian 19 year old. He's seen behind the Superhero curtain and knows it's not pretty. Charming and misanthropic, Matt is an agent of chaos with the magnetism to be able to pull it off. Matt is described as a series regular and it is also worth noting that the role does require nudity.
RELATED: THE BOYS WILL FEATURE THE NSFW RAUNCHY COMIC STORYLINE "HEROGASM" IN SEASON 3
Alex is described as an 18 year old Latinx man. A "sensitive soul who suffers from anxiety and stress". Alex arrives at college hoping to find friends and yearning to "normalize". Alex is described as a series regular, but is noted to only be appearing in 7 of the 8 episodes.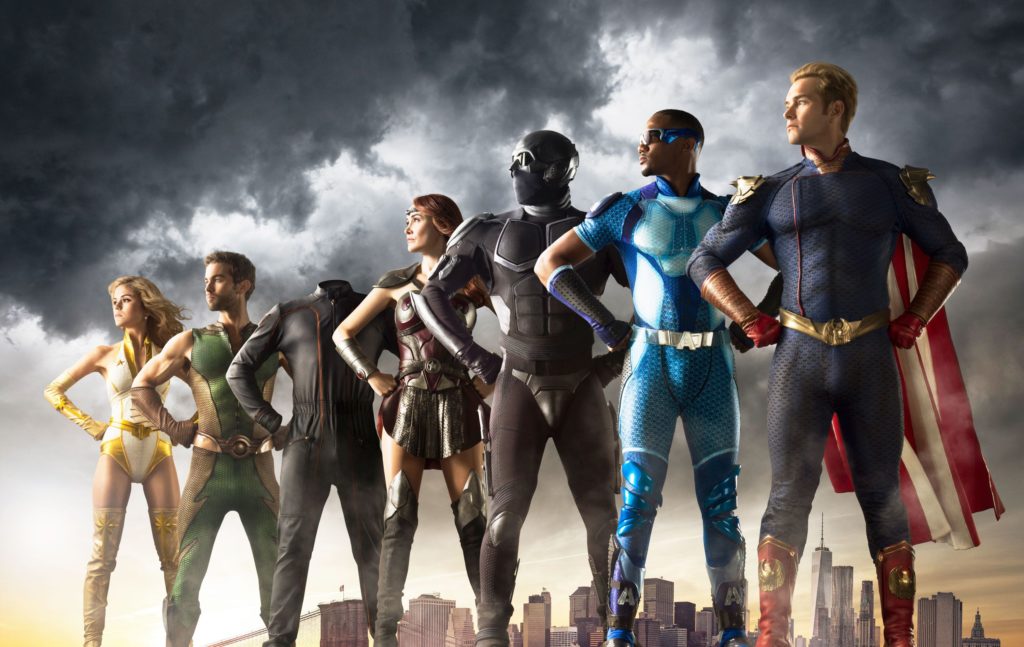 Rebecca is a Caucasian woman in her 40s and she is described as "People Magazine's Sexiest Supe a record 14 times". Rebecca may be "the hottest superhero on the planet", but it seems having a daughter in college means she will have her hands full. Rebecca is described as a recurring guest star and the role requires nudity.
In Emma's character description her famous Supe mother is a huge part of the character, although she has tried and failed not to let her mother's fame define her. It seems that this relationship could lead to some crazy family drama in the new series. The spin-off series is poised to explore the trials and tribulations of college life with the added pressure of being Supe hopefuls in the twisted Voight world that Kripke has built.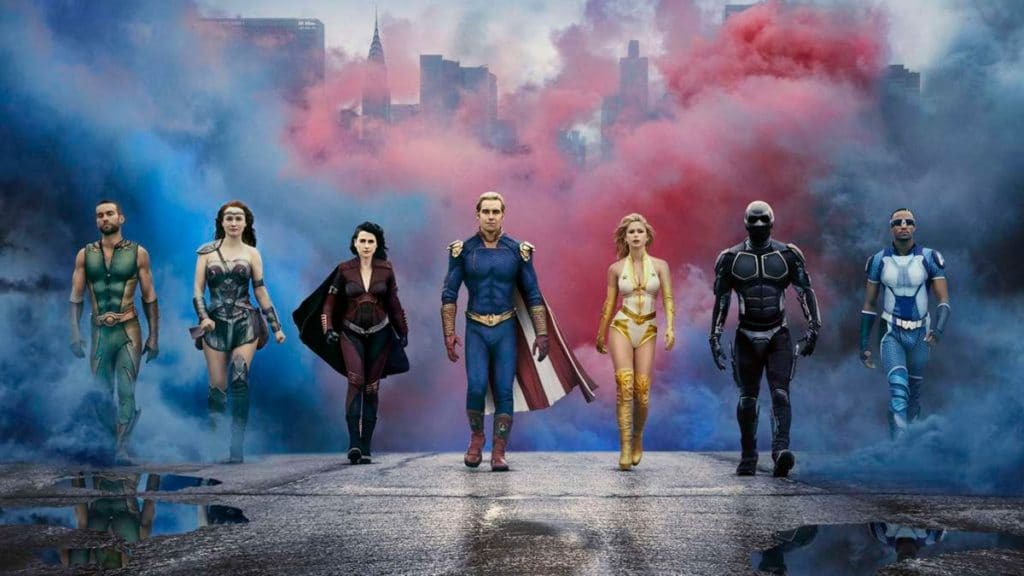 THE BOYS UNTITLED SPIN-OFF SERIES DESCRIPTION
The Boys Untitled Spinoff is set at America's only college exclusively for young adult superheroes aka Supes which is run by Vought International. The spin-off is described as an irreverent, R-rated series that explores the lives of hormonal, competitive Supes as they put their physical, sexual, and moral boundaries to the test, competing for the best contracts in the best cities. Part college show, part Hunger Games – with all the heart, satire and raunch of The Boys.
Craig Rosenberg will serve as writer and showrunner. Eric Kripke creator of Amazon's The Boys series will serve as an executive producer on the spin-off as will executive producers Seth Rogen, Evan Goldberg, and James Weaver of Point Grey Picture. The Boys executive producers Pavun Shetty and Neal H. Mortiz of Original Films are also executive producers on the spin-off along with Ken Levin, Jason Netter, and The Boys comic book creators Garth Ennis and Darick Roberston. Sony Pictures Television and Amazon Studios will produce The Boys Untitled Spin-off series.
What do you think about the new characters? Are you excited for the new series? Leave your thoughts in the comments below or on our social media and be sure to follow The Illuminerdi for more superhero news.
RELATED: THE BOYS NEW SET PHOTOS TEASE A TIME JUMP IN SEASON 3