It was a big surprise for many Spiderman fans when they saw JK Simmons' character, J. Jonah Jameson, in the end credit scene of Spiderman: Far From Home but the actor had few words to say about his return.
As we all know Jameson was an important character in the comics since he would not stop picking on Spiderman but since JK Simmons appeared in MCU Spiderman film it was told that he played different version of the character. Yet again, fans were really excited to see Simmons appeared in the Marvel film again. However, the actor shared his take on how he felt to return as the character after so long since the Rami films in 2002 and 2007.
RELATED: FANTASTIC BEASTS 3: NEW SPOILER-FILLED LEAK POINTS TO A SURPRISE LINEAGE FOR POPULAR CHARACTER
According to The Direct, in an interview with Variety at the premiere for The Tomorrow War, Simmons did mentioned that he enjoyed the Rami films even being in the new version involving the Marvel Cinematic Universe.
JK Simmons Speaks Out About Spider-Man
JK Simmons stated; "Sam keeping everybody… well, Sam keeping my ego in check. You know, referring to my hideous mug… and his pet piece of direction for me when he would tell me how to do something [was] 'a nine-year-old child could do it.'"
Although, there other things that he considered which he did felt quite bizarre at first once he explained about returning as Jameson and being on the set for that one short scene.
"I mean like… weird, bizarre, wonderful…you know? Of course, I was in the Sam Raimi version of that universe which I love love loved so much. And now I'm in the new version of that universe, which I've also embraced, and having a great time in. I look forward to… [Simmons crosses his fingers]… maybe more," said Simmons.
He also notice how much the technology has evolved over the years when it comes to the future in film making, which he not only mention about his upcoming film but how Rami worked really hard on the Spiderman films during that time. The use of cinematic tech really seems to amazes the actor.
"Well, yea, that technology continues to evolve and amaze, and we'll see that in this movie [The Tomorrow War] as well, obviously. Yea, the 2019/2020 version of the CCGI… yea, Sam broke ground with his Spider-Man movies, and obviously not he himself doing all the CGI, but those movies broke a lot of ground. And that ground continues to be…rebroken? Improved upon? Enhanced?"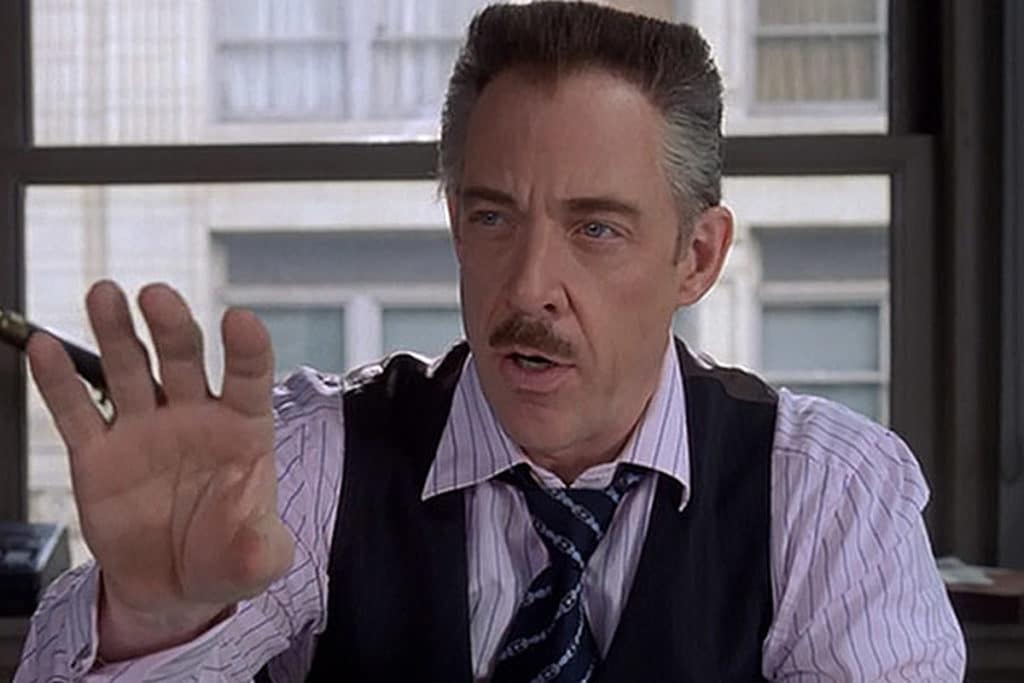 Seeing JK Simmons' character back in the Marvel Universe might only be the beginning since it leave fan questions if he would appear again in a special cameo, perhaps for Spiderman: No Way Home but its still unsure. Unless, he were to do substitutional roles. Most importantly is hoping that both companies Marvel and Sony can still use the character properly for the coming years.
As for Spiderman: No Way Home, there is still no details about the trailer release which leaves fans more desperate and disappointed. Even though the film is five months away, all we can hope for is we get something this month or possibly later on so hang in their Spidey fans. We can defiantly feel a trailer coming.
How do you guys feel about JK Simmons' cameo in Far From Home? What are your thoughts if he does make another cameo? Let us know in the comments and follow The Illuminerdi's social media for more content.
KEEP RELATED: KEVIN FEIGE AND SONY WORKING CLOSELY TOGETHER ON SPIDER-MAN: NO WAY HOME
Source: The Direct