The MCU has numerous projects in the works introducing new corners of the MCU and continuing to build off the characters and franchises that Marvel has already established. One corner of the MCU that will continue to be developed is Wakanda with two Disney Plus series in the works and of course the highly anticipated sequel, Black Panther: Wakanda Forever. Although Black Panther 2 is still surrounded by questions, especially after the death of star Chadwick Boseman who masterfully embodied T'Challa, one aspect of the film that fans are eager to see is Wakanda and the reported conflict with Atlantis.
We here at The Illuminerdi broke the news that Tenoch Huerta has been cast as Namor the Sub-Mariner and now it looks like there is even more evidence of Namor's introduction and the conflict between Wakanda and Atlantis, that Fandomwire reported, in the MCU.
RELATED: BLACK PANTHER 2 RECEIVES A NEW TITLE
Black Panther 2 has finally begun production this week and now it looks like the film's logline has been discovered. According to Production Weekly (via The DisInsider) the lengthy logline of Black Panther 2 includes mentions of Namor, a conflict between Wakanda and Atlantis, and the two civilizations' intertwined history.
BLACK PANTHER 2 LOGLINE TEASES NAMOR, ATLANTIS, AND CONFLICT BETWEEN ATLANTIS AND WAKANDA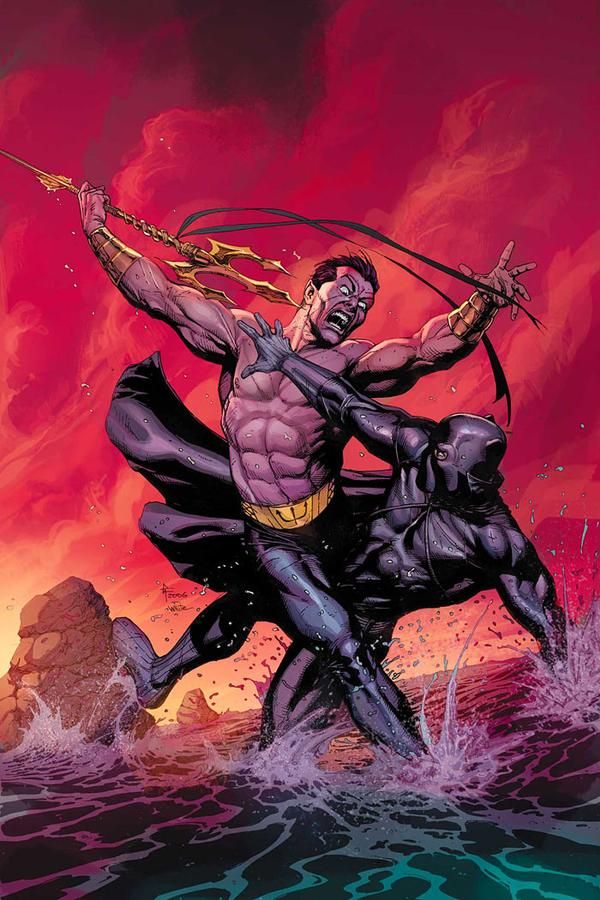 "Both Wakanda and Atlantis are hidden civilizations with advanced technology and increased militaristic abilities that decided to separate themselves from the rest of the world for their own safety, and in a way, out of fear. Wakanda feared that their technology would be abused. Atlantis feared that surface dwellers would come and desecrate the mythical city just as they did so many years ago.

And yet their fears escalate even further when these two once-hidden nations clash with each other. Wakanda and Atlantis have a shockingly intertwined history. Wakanda is the only country in the world with access to vibranium. However, rumors of its power spread throughout the world, and Namor's human father was sent searching for this rare material in Antarctica…"
This logline is lengthy and teases quite a bit of important information. With much of Black Panther 2's logline lining up with comic book canon including Namor's father hunting for vibranium in Antarctica, conflict between the two hidden technologically advanced kingdoms, and Atlantis' distrust of the surface dwellers. It will be interesting to see how much of the "shockingly intertwined history" between Wakanda and Atlantis is explored in the film and how the mythical city of Atlantis is portrayed.
Marvel fans have been waiting for the introduction of Namor the Sub-Mariner for years, especially after he and his kingdom seemed to be teased in Avengers: Endgame by Okoye, the leader of Wakanda's Dora Milaje. Namor was one of the first character's Marvel introduced before Marvel comics was even established and he is the first anti-hero to be introduced in comics.
Namor is a complicated character having been a villain, anti-hero, and a hero with a short fuse working with established MCU heroes in the comics. And while Namor has been known to switch allegiances, one thing that is consistent about the Atlantean royal ruler is he wants to do what is best for his home. And it looks like he will be doing that again in Black Panther 2 which will put him and his people at odds with the heroes of Wakanda.
RELATED: BLACK PANTHER 2: TENOCH HUERTA IS NAMOR AND INTRIGUING ATLANTEAN SUPPORTING CAST REVEAL: EXCLUSIVE
And with so much rich lore to pull from to build Atlantis in the MCU, this is one corner that fans are eagerly awaiting to explore especially as it relates to a similarly hidden nation, Wakanda. Black Panther 2 has an impressive legacy to live up to after the masterful performance of Chadwick Boseman and the Shakespearian narrative in the first film, but with the inclusion of Namor and Atlantis it seems like the sequel will be able to hit the mark.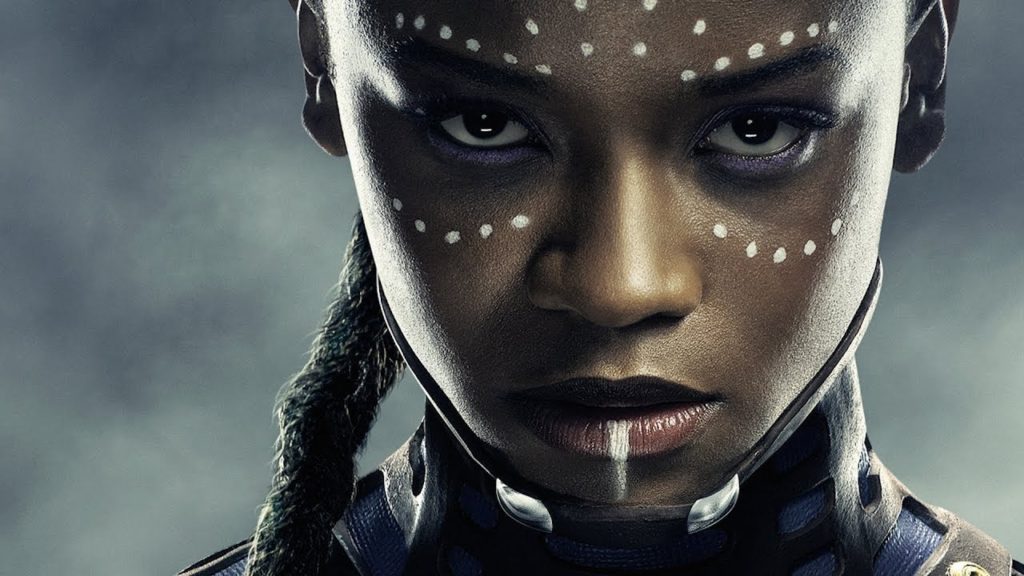 Questions still surround Black Panther 2 including who will take on the mantle of Black Panther, following the tragic passing of Chadwick Boseman, but according to The DisInsider, Letitia Wright has top billing for the sequel. This could hint at Shuri taking on her brother's mantle as she does in the comics.
RELATED: BLACK PANTHER'S ANGELA BASSETT ON "IRREPLACEABLE" CHADWICK BOSEMAN'S SECRET FIGHT AND NOT BEING RECAST IN SEQUEL
Other returning cast members include Lupita Nyong'o, Winston Duke, Angela Bassett, Martin Freeman, Daniel Kaluuya, and Florence Kasumba. One name notably missing is Michael B. Jordan who has long been rumored to make a return even after his character, Eric Stevens aka Killmonger, was killed in Black Panther. Although this doesn't necessarily mean Killmonger won't make some sort of appearance that Marvel is keeping it under wraps. Black Panther 2 is one of the most highly anticipated MCU projects and with good reason. Further developing Wakanda and the introduction of Atlantis and Namor open numerous possibilities for the MCU.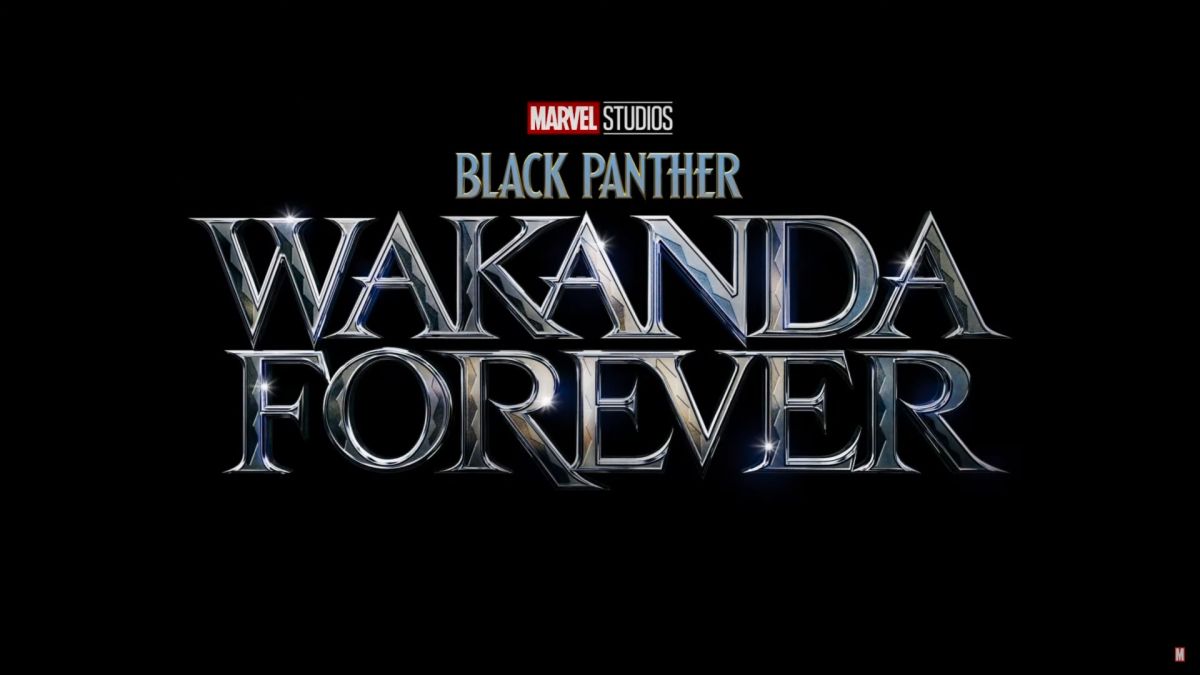 What do you think about the Black Panther: Wakanda Forever logline? Do you want to see a Wakanda vs. Atlantis war? Are you excited for the introduction of Namor the Sub-Mariner into the MCU? Leave your thoughts in the comments below or on our social media and check back with The Illuminerdi for more Black Panther 2 and MCU news.
KEEP READING: 7 EXCITING CORNERS OF THE MARVEL UNIVERSE THAT NAMOR'S INTRODUCTION COULD REVEAL
Source: Production Weekly (via The DisInsider)