Free Guy is the newest summer blockbuster and unlike most, this is an original movie not based on preexisting IP. Free Guy may not be an adaptation, but it is a video game movie like never before following an NPC who discovers he is the background character in a video game. Free Guy incorporates gaming into the film, but the creators were clever in still making it accessible to audiences who aren't a part of the gaming community. A truly new film, full of heart, comedy, action, and phenomenal characters and performances.
The Illuminerdi had the opportunity to attend the Free Guy virtual press conference which included the cast and director Shawn Levy. Ryan Reynolds explained why Free Guy is more than a video game movie. Shawn Levy touched on how he balanced the gaming element of the Free Guy film while still making it accessible for audiences who are not gamers.
"This movie was about threading the needle between wanting to represent the gaming world correctly and accurately. And for that I spoke with a lot of game publishers, coders, game designers, and played and watched a lot of games in preproduction. So, getting that right was really important, but it was also important to make a movie that required no gaming fluency from a viewer who wasn't a gamer. And just wanting to make a movie that was warm and funny and romantic and enjoyable as both. So, kind of trying to tick both boxes was always part of the goal and something we worked really hard to achieve."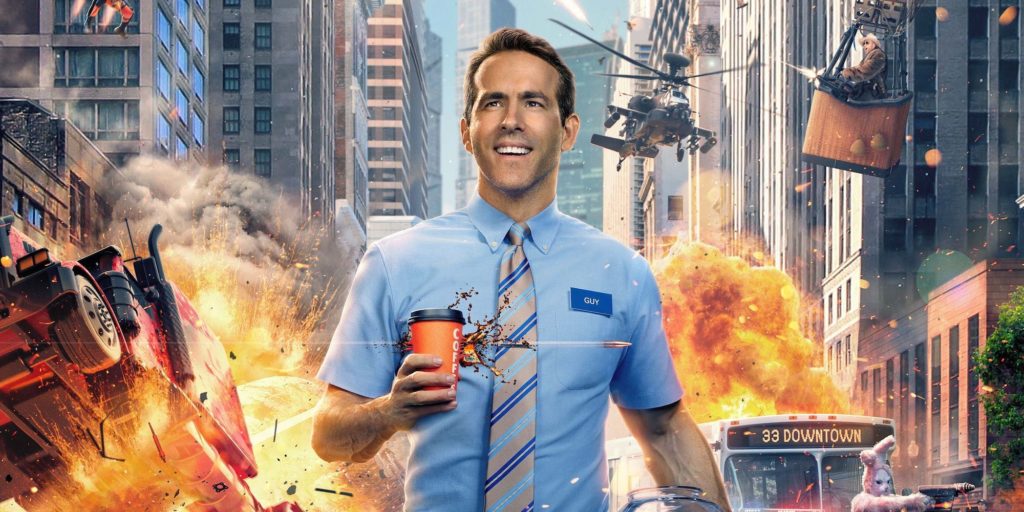 RELATED: DEADPOOL MAKES 1ST MCU APPEARANCE WITH THOR'S KORG IN HILARIOUS NEW FREE GUY TRAILER REACTION VIDEO
Free Guy follows Guy, a bank teller who, after meeting Millie, discovers he is an NPC in an open world video game. Upon this discovery Guy works to become the hero of his story and once he learns that game publisher, Antwan, is planning to shut down the game he lives in, it becomes a race against the clock to save his home.
RYAN REYNOLDS EXPLAIN WHY FREE GUY IS MORE THAN A VIDEO GAME MOVIE
Shawn Levy and Ryan Reynolds had the difficult task of representing gamers and the world of gaming, incorporating video games into the DNA of Free Guy, but still making it accessible to audiences who are not gamers. It works and Reynolds explained why during the press conference revealing that while it is a movie set in a video game he doesn't consider it a video game movie.
"Because everybody sort of says "Oh, it's a, this movie based on a video game or a video game movie." I really don't think Free Guy is a video game movie, it's sort of like saying Titanic is a movie about boatsmanship. It's not, I mean it's a movie about so much more, but I loved the narrow target we had to hit to create a world that felt so authentic to gamers and then still sort of smuggled this other story into that was a pretty special kind of thing."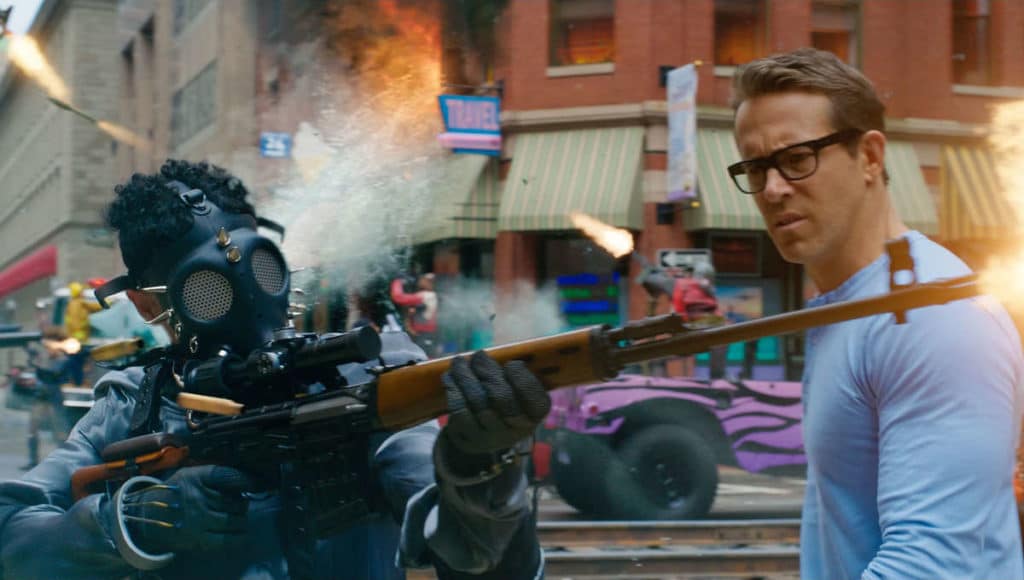 That being said, there are plenty of gaming specific Easter eggs and details included in the film. Utkarsh Ambudkar, who was singled out as the biggest gamer on the cast during the press conference, shared a few teases about what audiences can expect to see in Free Guy and assures gamers that the film stays true to the gaming community.
"In this game as somebody who plays a lot, logs a lot of hours in that space, it really is true to that world and the people that occupy it. It's very fun we got like Ninja, LazarBeam, we have a ton of great people from the video game community who are all part of the movie who I think folks are going to be really excited to see it's really fun."
RELATED: LEVEL UP WITH THE NEW FREE GUY TRAILER
Free Guy incorporates streamers from the gaming community into the film in a unique way tha adds to the authenticity of the story and the world. Jodie Comer also pointed out one of her favorite details in the film that shows the care that was put into Free Guy to incorporate a true gaming feel and aesthetic.
"I really enjoyed noticing the people who were constantly running against the wall. I've been there so many times. I was like, 'Oh, that's so true. It's so true.' A lot of details"
By following Guy, an NPC who becomes aware of his world, Free Guy tackles video games in a new and unique way that is driven by this character. Shawn Levy and Ryan Reynolds had a challenging job when it came to making Free Guy accessible to everyone while still representing video games and the gaming community accurately and they managed to do just that. With Easter eggs, small details, huge action, and the incorporation of real world voices in the gaming community. But Reynolds' point is important to remember, Free Guy is not just a video game movie, it is so much more with hilarious comedy and a heartfelt story that everyone will love.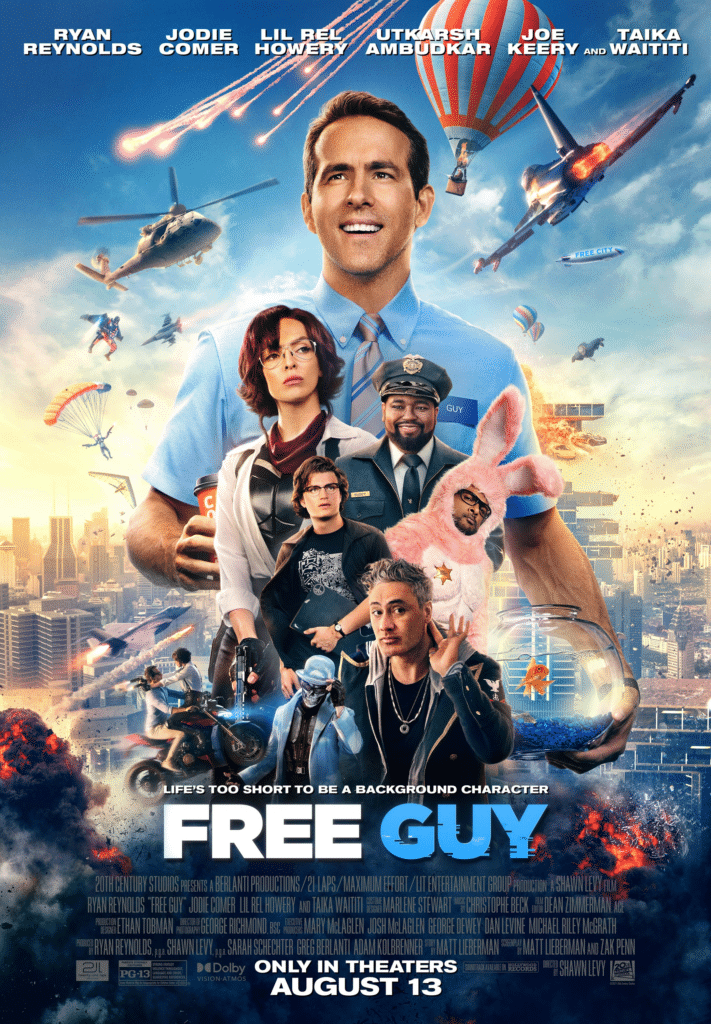 Free Guy is directed and produced by Shawn Levy. Free Guy is written by Matt Lieberman and Zak Penn. Free Guy stars Ryan Reynolds, who is also a producer, Jodie Comer, Taika Waititi, Lil Rel Howery, Joe Keery, and Utkarsh Ambudkar. Free Guy will be released only in theaters August 13, 2021.
Are you going to see Free Guy? Are you excited for a new video game movie? Are you looking forward to seeing a new, original movie? Leave your thoughts in the comments below or on our social media and check back with The Illuminerdi for more Free Guy and Disney news.
KEEP READING: WHAT IF…? HEAD WRITER REVEALS CHARACTER SELECTION AND HOW MARVEL ZOMBIES EPISODE WAS CREATED