The Suicide Squad is full of obscure DC characters, many of whom have unique powers and abilities. However, two characters that stand out because of their similarities in abilities are Idris Elba's Bloodsport and John Cena's Peacemaker. Both have extensive training in weaponry and hand to hand combat which very quickly pits them against each other. Cena and Elba infuse their performances with humor and competition from the moment they meet and it carries through the entire film.
The Illuminerdi had the opportunity to attend the virtual press conference for The Suicide Squad where Idris Elba and John Cena talked about the dynamic between their characters, Bloodsport and Peacemaker. Idris not only talked about the dynamic between the two characters, but revealed that James Gunn egged on the actors to help their performances.
"It was a really great experience to explore. If I'm honest, it was one of the things that developed. When you read the script, you sort of see the natural rivalry between John and I and James and the natural dynamics of the whole team. John and I really sort of gravitated to this natural sort of dick swinging competition that was just a lot of fun. So, for us it was a really great fun and James would really egg Idris and John on to make Peacemaker and Bloodsport really pop on screen. I loved every minute of it."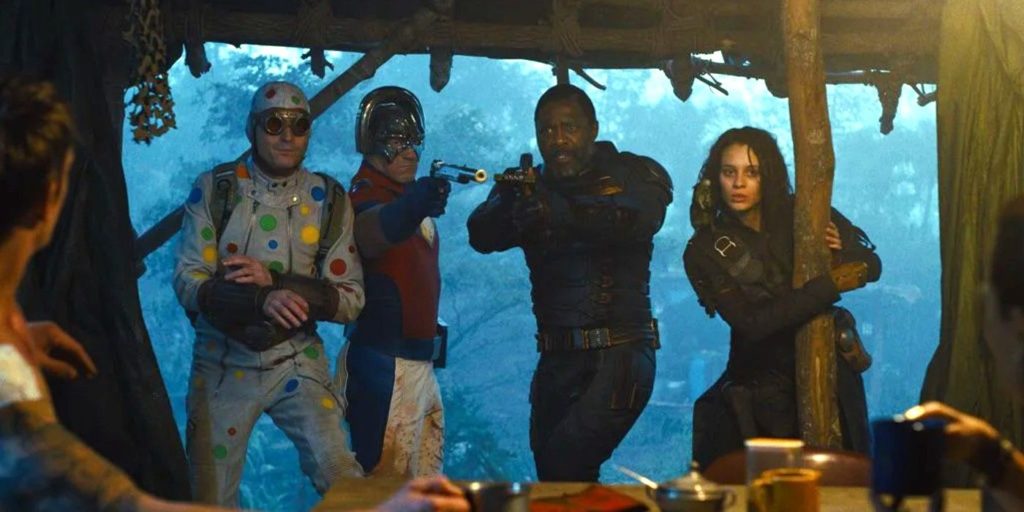 The competition between these two characters is present throughout, beginning with the very first moment they meet. And while their abilities are similar, their personalities clash from the start which adds great comedy to every interaction between the two. Peacemaker believes in peace no matter the cost and is willing to kill anyone who stands in the way of peace no matter who they are.
RELATED: THE SUICIDE SQUAD: WATCH THE HORRIBLY BEAUTIFUL TRAILER FOR WB'S NEW ANTI-HERO FLICK
Bloodsport is in prison for putting Superman in the ICU. It's clear even in the trailer that these two characters can't stand each other, with Peacemaker expecting Bloodsport to have a a plan as the leader and Bloodsport quickly dismissing and insulting him. John Cena talked about why these two characters feel the need to compete in The Suicide Squad where others do not.
JOHN CENA TALKS ABOUT THE ONE UPSMANSHIP BETWEEN PEACEMAKER AND BLOODSPORT IN THE SUICIDE SQUAD
"I think if you look at the personalities we have here, everybody, James has cast a very wide net and on top of that given everyone superhero personalities that are distinctly definable except Bloodsport and Peacemaker. They're of the same skill set and I think that really starts the fuel for the one upsmanship.

They really want to battle for that Alpha, position whereas the other superheroes don't necessarily need to compete as much because they have definable characteristics. And I think that small journey between Bloopsport and Peacemaker who through the whole movie it really does make for some good comedic moments an some wonderful one upsmanship."
RELATED: HERE IS WHY WILL SMITH ISN'T IN THE SUICIDE SQUAD
Although Bloodsport and Peacemaker have similar skillsets, they are fundamentally different characters with different motivations and belief systems which is part of why the two characters butt heads in The Suicide Squad. Bloodsport and Peacemaker's similarities are played up especially when they meet and during an extremely dark, but comedic scene when the pair are competing for the highest body count, which gets more and more absurd as the scene continues.
Bloodsport and Peacemaker manage to incorporate action and comedy into every moment they are on screen. James Gunn, Idris Elba, and John Cena do a remarkable job of infusing comedy into deeply dark action packed sequences throughout The Suicide Squad. The relationship between John Cena and Idris Elba's characters on screen is a stand out point of The Suicide Squad and is sure to garner a ton of laughter and conversations from fans.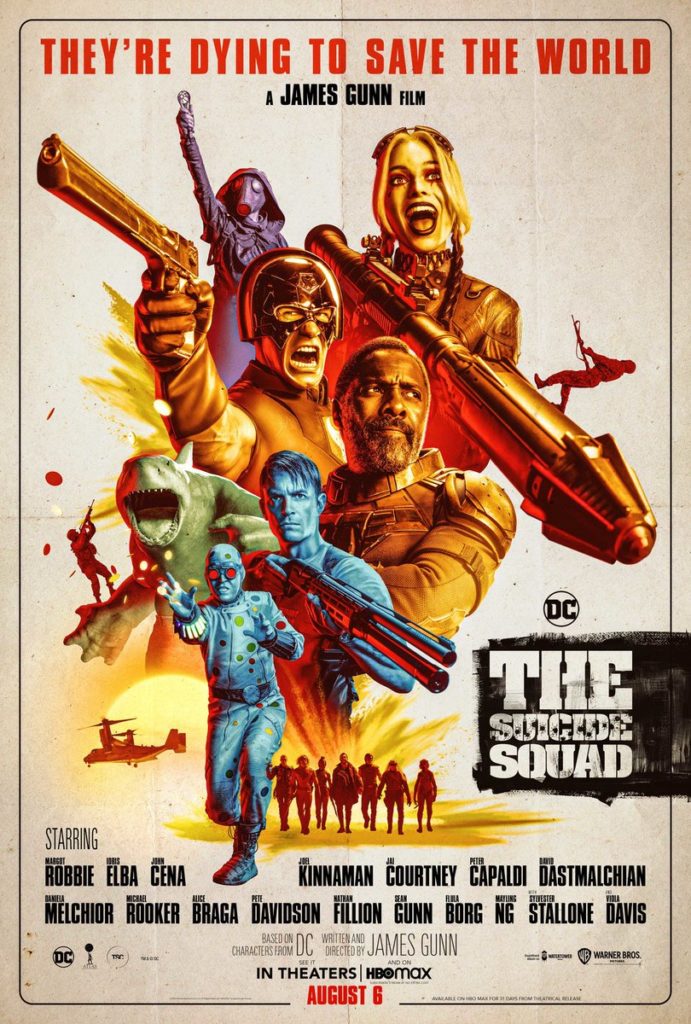 The Suicide Squad is available to watch in theaters and on HBO Max on August, 5, 2021.Are you excited for The Suicide Squad? Are you looking forward to see Bloodsport and Peacemaker compete in The Suicide Squad? Who do you think will come out on top? Leave your thoughts in the comments below or on our social media and check back with The Illuminerdi for more The Suicide Squad and DC news.
RELATED: THE SUICIDE SQUAD REVIEW: A HILARIOUS ACTION FILM THAT'S A GORY WIN FOR JAMES GUNN AND DC