Tim Fehlbaum's second post-apocalyptic science fiction film, The Colony, tells the story of an astronaut crash landing on Earth years after most of the populace has fled into space. When she lands she discovers an unexpected society of survivors on the water-logged wasteland planet. She is thrust into making a decision that will decide the fate of all Earth's survivors and this new society she has found.
The Colony co-writer and director, Tim Fehlbaum, revealed that what first inspired The Colony wasn't an idea for the story, but the setting. Fehlbaum recalled seeing the huge tides of the German tidelands at the beaches of North Germany and feeling like it was another world. And after that initial visual of a strange water-based world he quickly had his initial thought that sparked the plot of The Colony.
"It's just an astronaut waking up on this beach and this will be a science fiction film about the mission to another planet. It was then, because it looked like a strange surreal water planet or something, but then when co-writer Mariko Minoguchi and I started to further think about this story of a mission to another planet we went to the Deutsches Luft- und Raumfahrt this is the German, what you would say, the German NASA.

We talked to some astronauts and especially scientists there and talking to them just opened our eyes to something that we of course knew already before. But it just, when you talk to these and hear it from these people directly, just gives you another impression because they really know what they are talking about and they just said, "Look as far as what we know so far about space traveling is just one thing. That it's very, very, very unlikely that we'll ever find a planet, within our reach, that has the conditions as uniquely as Earth has to carry life."

And this opened our eyes and then we just suddenly thought, I said, "Mariko wouldn't it be cool if we, and while we had a lot of science fiction movies telling about colonizing other planets we'll tell a story about the return actually." And that was the starting point and then we said "Ok, this could be cool that what these scientists told us that actually there wouldn't be any habitats in outer space for humanity. So, wouldn't it be cool to tell a story after they realize this and this will be about the return?" That was the very, very first point of the story."
RELATED: SHANG-CHI DIRECTOR REVEALS WHAT DREW HIM TO THIS FILM AND WHAT HELPFUL ADVICE BLACK PANTHER DIRECTOR RYAN COOGLER GAVE HIM
THE COLONY DIRECTOR TIM FEHLBAUM REVEALS WHY HE LOVES SCIENCE FICTION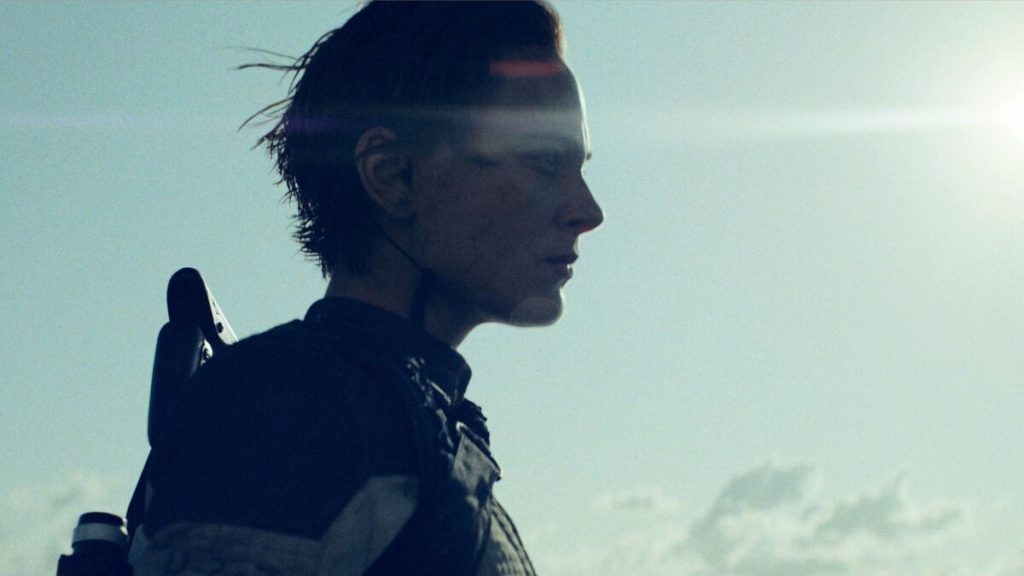 Tim Fehlbaum's research leading to the decision to make The Colony a story about returning to Earth is an interesting development. It cleverly makes human's aliens on their own original planet in the face of a new society of survivors. The Colony is Tim Fehlbaum's second feature film and both are a part of the niche science fiction post-apocalyptic genre.
Tim Fehlbaum revealed what is so important about the genre of science fiction:
"I think that's something great about science fiction film is that you can refer through topics that are really current now without being too much on the nose."
EXCLUSIVE INTERVIEW: SWEET GIRL DIRECTOR ON STAR JASON MOMOA AND WHY ISABELA MERCED WAS PERFECT FOR HER ROLE
Science fiction allows creators to analyze very difficult topics in a way that can be more palpable or even work around pre-existing biases that people hold. The Colony is no exception with a focus on colonization including characters reminiscent of many historical figures who look down on an already existing society for being "uncivilized." The Colony has important themes of women going against the patriarchy and infertility.
Tim Fehlbaum revealed what draws him to the post-apocalyptic sub-genre:
"What fascinates me about it is what you in America, I think you call it world building. With post-apocalyptic films you have to create the whole world and at least for me this is something I love about cinema that you go to watch a movie and for like two hours or for whatever the duration of the movie is you are completely drawn into another world."
The Colony seems like the perfect culmination of what Tim Fehlbaum loves about science fiction with scientific research leading to a key story development, the focus on real world issues that are not only relevant today, but throughout history, and world building.
The Colony is now in theaters and is available for rent or purchase on Amazon. Are you going to watch The Colony? Why do you love science fiction? Leave your thoughts in the comments below or on our social media.
KEEP READING: THE COLONY EXCLUSIVE INTERVIEW: DIRECTOR EXPLAINS WHY INFERTILITY IS A HUGE MOTIVATOR FOR THE FILM'S SPACE TRAVELERS