Marvel is continuing to build out and explore the multiverse with their newest Disney Plus series, What If…?. Each episode reimagines major events in the MCU with a single event leading to massive unforeseen changes.
Each new episode of What If…? has used a different genre to explore these stories including a WWII war film, a space-based heist, a murder mystery, and most recently an epically tragic love story with a touch of horror. A huge part of What If…? is the music and composer, Laura Karpman, has the complicated job of balancing beloved Marvel themes, each episode's individual score tied to the genre of the story, and the overarching What If…? theme. Karpman has done a beautiful job so far elevating the narrative and making each episode distinct in the genre through the emotion of the music, as well as bringing famous MCU themes into play in new and unexpected ways.
RELATED: WHAT IF…? EPISODE 4 REVIEW: A MASTERFUL DOCTOR STRANGE EPISODE TELLS A TRULY TRAGIC LOVE STORY
The Illuminerdi had the opportunity to sit down with Karpman and she revealed that she was inspired by Alan Silvestri the composer of Avengers: Endgame and how he brought so many themes into the film without getting stuck in a single piece of music.
"There's a lot of music that I love in the Marvel films, but in this case it's kind of like what needed to happen? It wasn't like, "Oh gee, I think I'm gonna do Ant-Man even though there's no Ant-Man." It was really more about finding a moment, using the Marvel theme and then moving on. And I think that one of, the movie that was really the inspiration for that way of working was Endgame. Where Alan would like, grab a theme and then you move on into new music. Grab a theme and then you move on into new music. And that's what we did."
It shouldn't be a surprise that Karpman took a page out of Silvestri's book given the fact that both Endgame and What If…? feature such a vast array of established MCU characters. One of the most distinct uses of established Marvel music is in the second episode of What If…? The highly anticipated Star Lord T'Challa episode gave Karpman an opportunity to combine two musical scores that she likely never would have expected to with Black Panther and Guardians of the Galaxy. Karpman explained how she chose which parts of the music she pulled from Black Panther and Guardians of the Galaxy as well as how she combined the two unique scores.
WHAT IF…? COMPOSER EXPLAINS HOW SHE COMBINED BLACK PANTHER AND GUARDIANS OF THE GALAXY SCORES FOR EPISODE 2
"It's interesting because one of the things that's been really fun has been kind of breaking down what makes a lot of this music work and what I want to retain and what is not useful for our show. With that particular combination Ludwig Göransson did such a great job of having kind of these outside orchestral sounds incorporated in the score. So, you've got like an 808, do do do-do, for the Killmonger stuff. You've got talking drums, you've got chanting, you've got that flute with the voice kind of attached to it. So, I used those elements and we were able to get those elements from Black Panther.

And then I used the more traditional orchestral music of Guardians of the Galaxy. So, that's how you can have those two things kind of mash together. Not by doing so much Black Panther theme, but by taking kind of the outside of the Black Panther world and then bringing in the thematic stuff from Guardians."
RELATED: WHAT IF…?: HEAD WRITER EXPLAINS THE INTRIGUING LOGIC BEHIND T'CHALLA'S STAR LORD NAME
Music is a huge part of the MCU with the score being such a distinct aspect of the franchise. The way that Karpman utilizes this for What If…? not only makes the series unique, but exciting. Whether it be a brief moment where Steve Rogers is shown as Captain America at the beginning of the first episode or reworking themes, like with Star Lord T'Challa, to illustrate how characters have changed based on the Nexus Point, the famous MCU music is all over the series. And this shouldn't be a surprise, as Karpman explained in our interview,
"I mean, there were certain things that were obvious, like Captain America appears you want to hear his theme. Guardians of the Galaxy you want to hear that theme. For a lot of the Wakanda stuff you want to hear, Killmonger you want to hear a Killmonger theme. I mean that's, you want to give people that. You don't want to deny them that. And that's part of what makes Marvel movies fun and why score has such a significant function."
RELATED: WHAT IF…? HEAD WRITER REVEALS CHARACTER SELECTION AND HOW MARVEL ZOMBIES EPISODE WAS CREATED
But Karpman has also created original pieces for the series that aren't tied to the existing canon, like The Watcher's theme. And with each episode covering a different genre, Karpman has had to make sure that the music for each episode is specific to the genre as well as the narrative and characters. The score is always an integral part of any series or film and Karpman has done a fantastic job of creating amazing music for What If…?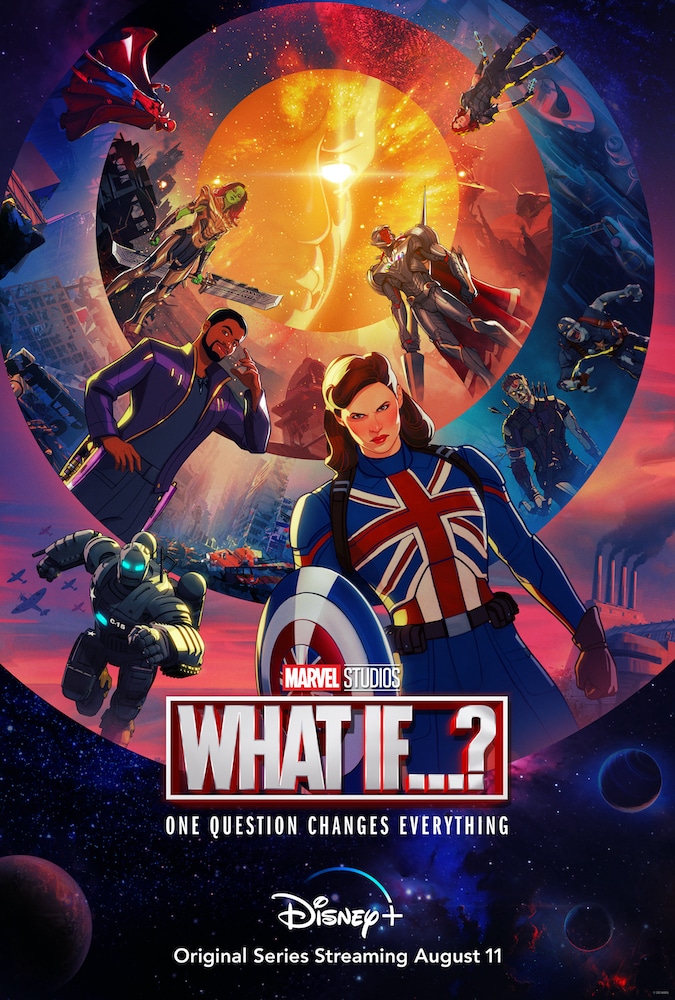 What do you think about the music of What If…? Did you like how Karpman combined the Black Panther and Guardians of the Galaxy themes? Leave your thoughts in the comments below or on our social media and check back with The Illuminerdi for more MCU and What If…?
KEEP READING: WHAT IF…? SEASON 2 WILL ADD MCU PHASE 4 FILMS TO THE MIX