Chadwick Boseman tragically passed away in 2020 and people around the world have continued to mourn him.
Chadwick Boseman pioneered the role of T'Challa bringing the Black Panther to the big screen for fans around the world to enjoy. Chadwick once again reprised his role as T'Challa in the upcoming MCU animated series What If…?, but this is not the T'Challa fans are used to. This version of Chadwick Boseman's character never became the King of Wakanda and the Black Panther. Instead T'Challa was mistakenly taken by Yondu and grew up to become Star Lord in place of Peter Quill.
The Illuminerdi was able to attend a virtual press conference for What If…? With director Bryan Andrews, head writer AC Bradley, and Jeffrey Wright who voices The Watcher in the new series. Each shared touching memories about Chadwick Boseman and head writer AC Bradley revealed what inspired the Star Lord T'Challa episode of What If…? and why Chadwick Boseman's character is such a unique hero.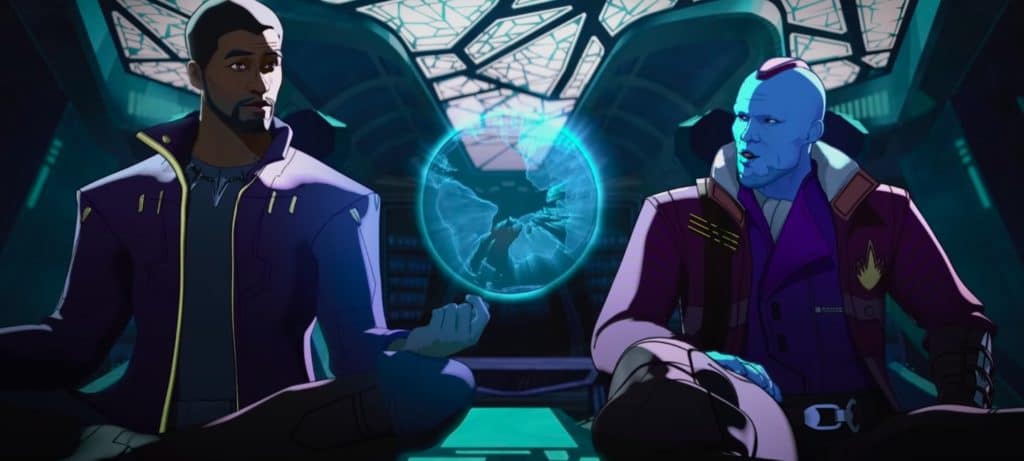 RELATED: WHAT IF…?: 2ND TRAILER AND OFFICIAL POSTER FOR MARVEL STUDIOS' ANIMATED SERIES REVEALS INFINITE EASTER EGGS
"When it came to actually figuring out the T'Challa episode, obviously this was over two years ago, so Chadwick was still with us. The way that one actually came about was by looking, in the writers room we had a poster that had all the characters on it, and we realized that T'Challa and Peter Quill are the same age, or very close to it. So, spoiler, Yondu takes the wrong kid, what other nine-year olds are running around the MCU at the same time? And it was like, if he gets a little bit lost they end up in Wakanda, you know all humans look alike. So, that's kind of where that one started from.

And then the question became, again trying to find the other side of the hero is the whole point of the show. It's like what else can we say? T'Challa is an interesting character because he's not a character that arcs himself, he's a character that changes the world around him. And he doesn't go through a transformation. He transforms the world. So, then taking a step back would be, "Well, how would T'Challa transform outer space." And that's how you get that episode."
DIRECTOR BRYAN ANDREWS REMEMBERS RECORDING WITH CHADWICK BOSEMAN FOR WHAT IF…?
RELATED: INTRIGUING NEW DETAILS ABOUT THE WHAT IF…? STAR LORD T'CHALLA EPISODE: EXCLUSIVE
A hero who changes the world around him seems like an apt description not only for the character, but Chadwick Boseman himself. Director Bryan Andrews talked about the recording process and how excited Chadwick was to share this version of T'Challa with audiences.
"I mean it was amazing being able to work with him. I mean we only got a small moment because our episodes are so short compared to everyone who was able to enjoy his presence like on Black Panther or even on Civil War. We had him for a little moment to do our thing and we were so grateful for it. I think he may have been even one of the first actors that maybe like signed on and said "Oh yeah, I'm going to do that voice." And we were so excited 'cause we really, really, really wanted to work with Chadwick and we just love Black Panther and we love him.

And about the record specifically something that was kind of fun is he's theatrically trained…he really wanted to do it like a play. Like reading the scene descriptions in between, like really build it out like a play. 'Cause that's how he's trained and that's what he's comfortable with and that's what he wanted to do. And it was so much fun being able to do that. It's like we got to basically read lines with Chadwick Boseman. You know, our non-actor trained way, we do the best we can. Doing a performance with Chadwick, amazing!

So, it was awesome and none of us knew what he was going through at the time of course. And he came and he brought it and he had a lot of fun. And it was really great to hear him talk about. He was excited to play this particular version of T'Challa because it was different. Because it was a version of him being able to play the king, but the king without the mantle. Without the mantle of royalty and all the other things that go with it. Completely different spin.

He could lighten it up, he could get a little bit more jokey with it and stuff. He was excited to bring that flavor to T'Challa and give it to the audience. So we can see a slightly different version of T'Challa. He was really excited about it and we're so excited and we're blessed to have him in the show. And he did an amazing job."
Director Bryan Andrews also talked about finishing the Star Lord T'Challa episode after Chadwick Boseman passed and how they felt the need to be sure every detail was perfect to honor not only the character of T'Challa, but Chadwick Boseman. Jeffrey Wright, who voices The Watcher in What If…?, also shared memories about first meeting Chadwick Boseman and nearly working with him on Ma Rainey's Black Bottom.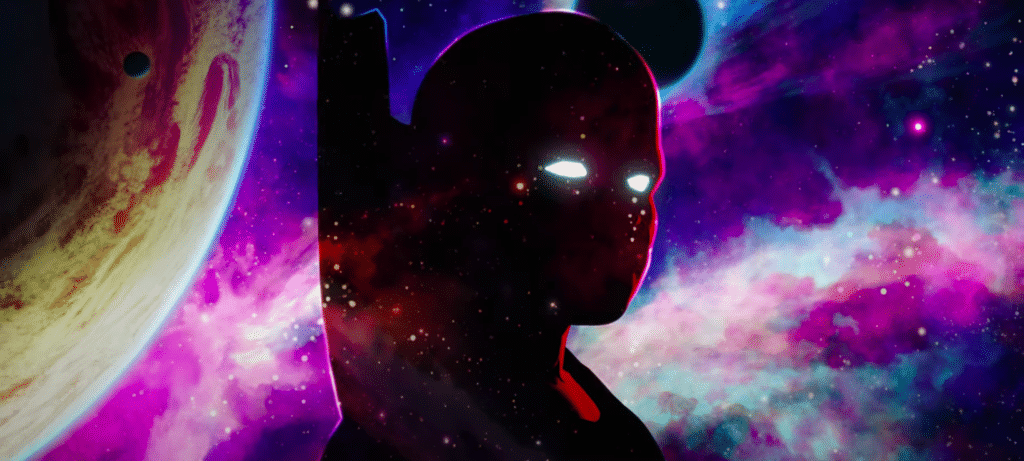 "I actually met Chadwick for the first time I think at Comic Con in the bathroom. He was about to introduce the first Black Panther film and I was there with Westworld. And we had a really wonderful, wonderful exchange. He said some wonderful things. And then we'd run into each other here and there, after. We, in fact we were going to do Ma Rainey's Black Bottom.

I was asked to be a part of that and I couldn't do it because I was tied up with another film, unfortunately. Because I've worked with George Wolfe of course many times in the theater and he's very, very close collaborator and friend of mine. So, I didn't have a chance to work with Chadwick on that.

So, it was really a very, it was a lovely surprise to find that we would have the opportunity at least to be in the same space with What If…? And this being his, the last I guess performance that we'll get from him I find very moving. And I guess the thing that strikes me most about what he does here and what he's done with these films is that obviously these are films about heroism and all the complications of that.

And what we all discovered was that the kind of mythic quality that he brought to these performances kind of paled in some way to the mythic quality that was his life in terms of the way that he was going about doing this work. The grace, the dignity, the power. So, yeah, I'm really pleased to share a little bit of time with him on this."
Chadwick perfectly embodied T'Challa and What If…? shows just how well he understood this character. What If…? may change T'Challa's backstory, but it seems it doesn't matter if he is Black Panther or Star Lord, T'Challa is a hero who changes those around him for the better. What If…? is truly a gift for fans and the excitement Chadwick Boseman had to share it with the world makes this final performance even more special.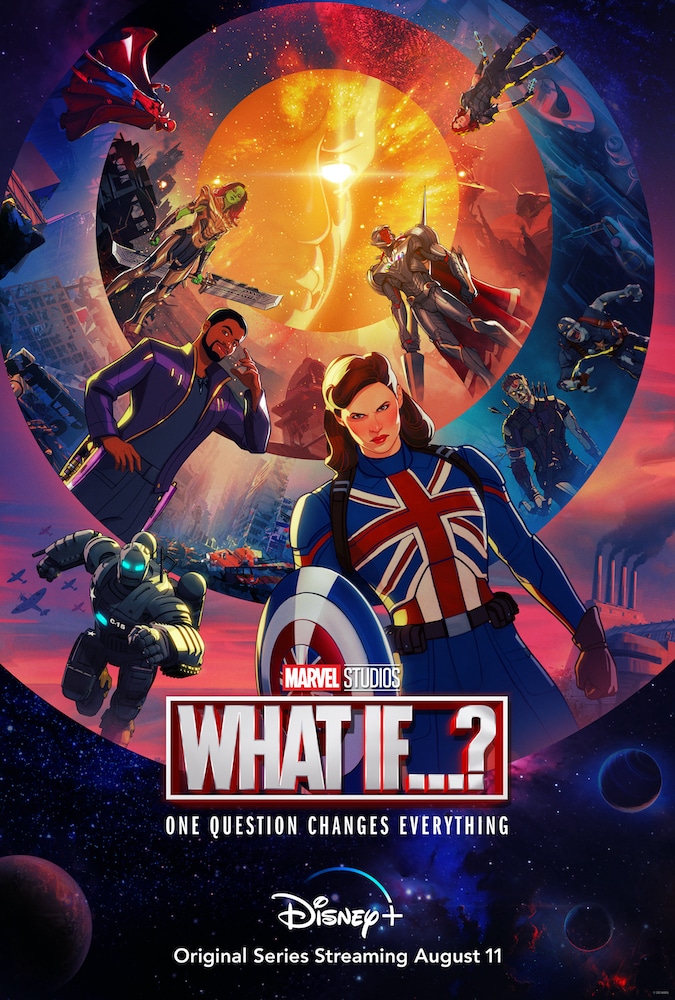 What If…? premieres on Disney Plus August 11 with subsequent episodes every Wednesday. Are you excited for What If…? Are you ready for the Star Lord T'Challa episode? Leave your thoughts in the comments below or on our social media and check back with The Illuminerdi for more What If…? and MCU news.
KEEP READING: WHAT IF…?: CAPTAIN CARTER TO APPEAR IN EVERY NEW SEASON AND THE EXCITING POSSIBILITY OF FUTURE MCU TIE-INS