Marvel is diving head first into the multiverse with their newest Disney Plus series, What If…? As the MCU's first animated series What If…? has explored a multitude of genres, characters, and universes. Spanning from a space based heist episode, to a murder mystery, and an epic tragic love story. Laura Karpman, the composer of What If…?, has done a truly outstanding job of balancing music that fits the genre of the episode, incorporates beloved Marvel themes, and original themes for the new MCU characters notably, The Watcher.
RELATED: WHAT IF…? EDITORS ON COMPLETE CREATIVE FREEDOM TO SURPRISE AUDIENCES BY REDEEMING THANOS AND DEATH OF HULK: EXCLUSIVE INTERVIEW
The Watcher is the guide through this exciting adventure meant to strictly be an observer. He is similar to The Twilight Zone's Rod Serling. But as What If…? has progressed so has The Watcher's investment and involvement in the events he watches. The Illuminerdi had the chance to sit down with Laura Karpman and she shared the inspiration for The Watcher's theme that opens each episode.
WHAT IF…? COMPOSER REVEALS HER INSPIRATION FOR THE WATCHER'S THEME
"I thought a lot about that theme. And I definitely knew that The Watcher was gonna be around. And so, I wanted to have a theme that felt complete in it of itself, but had a very recognizable handle or light motif. So, for the theme, the thing that you hear and the thing that you hang onto and that keeps getting repeated is that simple four note motif, da-da-dee-da. I started out thinking a lot about mysterious music.

And so, I thought about Twilight Zone obviously, but I also wanted the piece to have a lot of energy and a lot of possibilities to go any which way that the show might go. Some ways I knew about. Some ways I didn't. So, you want it to be mysterious, but you also want it to have pulse and energy. So, the whole opening are these kind of, we threw glass down on our front porch and recorded it and then we reversed the glass. So, when you see those kind of cracking images and the images of these multiverses opening up you've got actual cracked glass and being processed and manipulated in various ways.

Underneath that is, da-buh-buh-buh-buh-buh-buh-buh, kind of this undulating string music. Then of course the horn and my voice secretly tucked behind it sing the main theme. And then at the end come a choir with lyrics that I may reveal someday. I think I might reveal them soon, not quite yet. But that are really relevant for the show and that's kind of the driving thing that takes it into, this is going to be mysterious, but it's also gonna be an adventure. It's also gonna have action in it. And so, we really wanted within the space of a minute to tell you all that information."
Laura Karpman had a tall order setting the tone for What If…?, The Watcher, and the multiverse of possibilities that the series will cover all in about a minute. The opening title manages to play with the mysterious yet adventurous feel that Karpman was aiming for and does an excellent job of setting the tone for What If…? as a whole. What exactly those lyrics are may still be a mystery, but for now it adds to the enigmatic feel of The Watcher. And the fact that they are "really relevant to the show" opens up some exciting possibilities. Perhaps they tease The Watcher's evolution or how the stories will inevitably converge.
RELATED: WHAT IF…?: VISIONARY COMPOSER REVEALS AVENGERS: ENDGAME, GUARDIANS, AND BLACK PANTHER INSPIRATION ON SCORE: EXCLUSIVE INTERVIEW
From The Watcher's theme to combining Black Panther and Guardians of the Galaxy for Star Lord T'Challa. Karpman has done a phenomenal job with the music in season 1 and this won't be the end. Karpman did reveal that she'll be returning for the nine-episode second season. Although she didn't share any details about what we could expect.
"I know nothing about season 2. All I know is that I'm doing it."
Hopefully we'll get to hear more of Karpman's work in the MCU even beyond this series in the future. When asked if she would be interested in working on other Marvel projects beyond What If…? Karpman succinctly answered, "Absolutely." With how many genres Karpman has explored and the number of characters, she could be a perfect fit for any series or film. Perhaps even one of the epic team up movies that will surely be in the MCU's future. Whatever the case may be, Karpman's music is an integral part of why What If…? is such a fantastic series and the fact that she will be returning for the second season points to another high caliber season.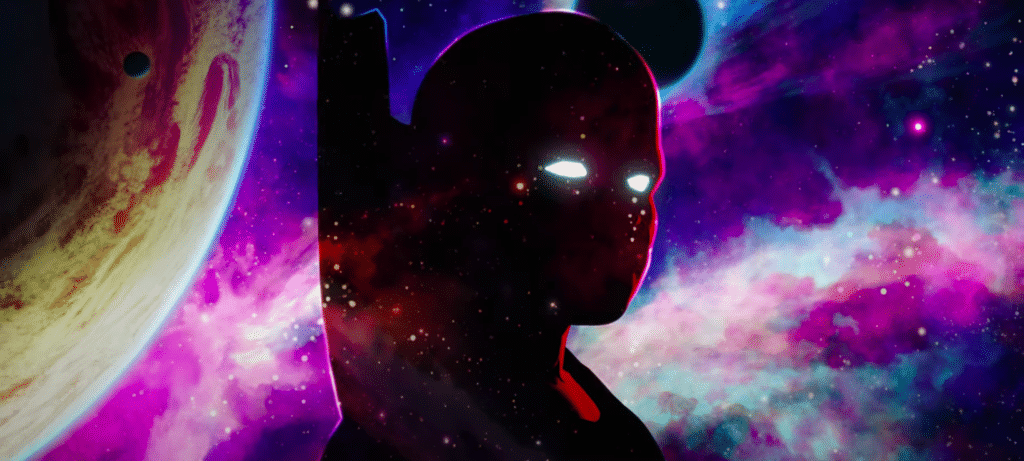 What do you think about The Watcher's theme? Do you have any guesses about what the mystery lyrics could be? What other MCU projects would you like Laura Karpman to compose music for? Leave your thoughts in the comments below or on our social media and check back with The Illuminerdi for more MCU and What If…?
KEEP READING: WHAT IF…? EXCLUSIVE INTERVIEW: PRODUCTION DESIGNER WANTS TO EXPLORE WAKANDA BATTLE FROM INFINITY WAR AND DETAILS THE COLLECTOR'S MUSEUM DESIGN IN EPISODE 2