Halloween Kills is an S-tier slasher when focused on Michael Myers, but it fails to impress the rest of the runtime. 
The second installment in Blumhouse's rebooted version of the Halloween franchise tries desperately to serve far too many masters, resulting in a messy, confused project that works almost exclusively because of James Jude Courtney's masterful performance as The Shape.
Before diving into the serious issues plaguing Halloween Kills, a declaration of gratitude to Courtney's work on Halloween (2018) and Halloween Kills (2021) is in order. Courtney flexes a wider range of emotions through his body movement, silent actions, and commanding presence than anyone else in the cast.
Michael Myers' very mask seems to change throughout the course of the film, with the lines around his lips and the darkness in his eyes seeming to shift according to the different brutal scenarios Michael finds himself in.
HALLOWEEN KILLS: SPOILER ALERT, MICHAEL IS BACK WITH A VENGEANCE
The apparent changes in his mask's expression very well may have been a trick of the mind I experienced due to the sheer level of fearful immersion each and every scene featuring the so-called "essence of evil" featured. Whether or not the costume team utilized several different masks in the production, or digitally altered the iconic mask in post is a mystery to me.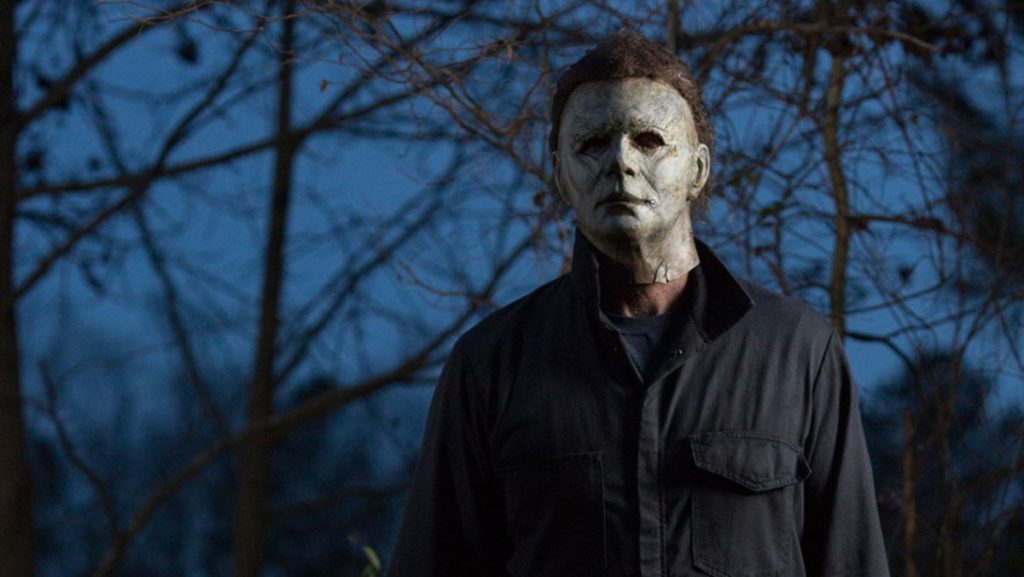 What I do know is that Michael has never been more brutal, fascinating or horrifying, not by a long shot. The third act takes Michael's character to a new, supernatural place. Certain kills are shown through Michael's perspective, gloriously showing the audience the lethal skill and invulnerability that Michael Myers possesses. 
RELATED: DAVID GORDON GREEN SAYS THE PANDEMIC WILL PLAY A ROLE IN HALLOWEEN ENDS
The nature of Michael's powers are not revealed in this film, nor are they explained clearly. Laurie Strode offers a possible explanation, claiming that Michael grows more powerful and unkillable with each life he takes, and through the terror that he ignites in Haddonfield. The issue with this narrative is that Laurie is very prominently portrayed as neither sober, nor of sound mind, throughout practically the entirety of Halloween Kills. 
I would argue that the nature of Laurie's mental state in this film renders her explanation completely irrelevant. All we really know is that Michael is an avatar of death, capable of surviving fire, blood loss, and gunshot wounds at the very least. He may very well possess a healing factor, and on top of that, he can slaughter in slow-motion, allowing him to see the perfect way to end a man's life almost instantaneously.
HALLOWEEN KILLS TURNS MICHAEL MYERS INTO THE SLASHER GENRE'S BEST VILLAIN
With a title like Halloween Kills and a trailer more brutal than most franchise contemporaries' feature films, the second Blumhouse Halloween project had a tall order to fill. By turning The Shape into an unkillable, supernatural beast and giving him easily the franchise's best butcherings, Halloween Kills objectively succeeded. 
Unfortunately, the only part of this film as compelling as Michael's story, is John Carpenter's musical stylings. The legendary composer is at the top of his game with Halloween Kills, delivering, in my opinion, the best score in the Halloween franchise. The horror of Haddonfield simply would not be what it is without the unsettling, macabre composition of John Carpenter, Cody Carpenter and Daniel Davies.
The rest of Halloween Kills was a far cry from the it's marvelous predecessors, Halloween (2018) and Halloween (1978). Laurie Strode does not encounter Michael once, and she spends most of the film spouting expository, unbelievable dialogue. Jamie Lee Curtis does her best with the flimsy script, but she's given tragically little to work with.
RELATED: HALLOWEEN KILLS: MICHAEL ANTHONY HALL AND KYLE RICHARDS TALK ABOUT TAKING THE FIGHT TO MICHAEL MYERS
Andi Matchitak's Allyson, Laurie's granddaughter, tries to hunt down Michael, joining the insane Haddonfield mob assembled by Tommy Doyle (Anthony Michael Hall). While this may sound interesting on paper, her entire character arc rides on the citizens of Haddonfield losing their minds due to fear. This plotline is pivotal to Halloween Kills, and it just doesn't work.
The attempts at a complex, thematically resonant examination of the mob mentality problem are reminiscent of Todd Phillips Joker, and not in a good way. It almost feels like an unintentional parody, due largely to puzzling moments like where multiple Haddonfield doctors punch out total strangers amidst the hunt for Michael Myers.
HALLOWEEN KILLS: THE REST OF THE FILM DOES NOT LIVE UP TO MICHAEL'S GREATNESS
A mental patient who escaped in the events of Halloween (2018) ends up dead due to the chaos created by the mob, and the film subsequently crawls to a halt to ponder why mobs are bad. Immediately thereafter, the mob continues to hunt Michael as if nothing happened, throwing away any chance at a meaningful dialogue about the problems addressed moments prior.
The story of Haddonfield's townsfolk killing an innocent accidentally due to their fear of Michael was executed much more intelligently and with far more brevity in the original Halloween II (1981), a film that this franchise erased from continuity.
Halloween Kills doesn't offer a particularly compelling storyline to Tommy Doyle and his unruly mob. It fails to craft believable or engaging arcs for Laurie, her daughter Karen (Judy Greer), or her granddaughter Allyson. Furthermore, the film paints it's only queer and neurodivergent characters in an arugably offensive light, and it thinks it's far smarter than it actually is.
The David Gordon Green directed feature succeeds when the spotlight is on Michael Myers or the survivors of the poor souls destroyed by Michael's hand. The violence and composure is better than it's ever been, but the character work (outside of Michael) doesn't rise to the occasion. Halloween Kills covers ground the franchise has already walked, and it runs in circles far too often.
For a long time, there was a stigma surrounding slasher movies. Critics and fans alike argued that the sub-genre was fantastic for the frights and gore, but awful when it came to intelligent, provocative storytelling. When Blumhouse brought the Halloween franchise back with Halloween (2018), they told a compelling, deep story that shattered those illusions about the potential of the slasher genre. 
RELATED: THE LAST OF US: CHECK OUT GAME ACCURATE PICS AND VIDEO OF PEDRO PASCAL AS JOEL FROM HORROR ADAPTATION
If only Halloween Kills would have continued down that path, the Blumhouse quadrilogy could have been something revolutionary. Perhaps Halloween Ends will rectify things, but for now, Halloween fans can expect more of the same.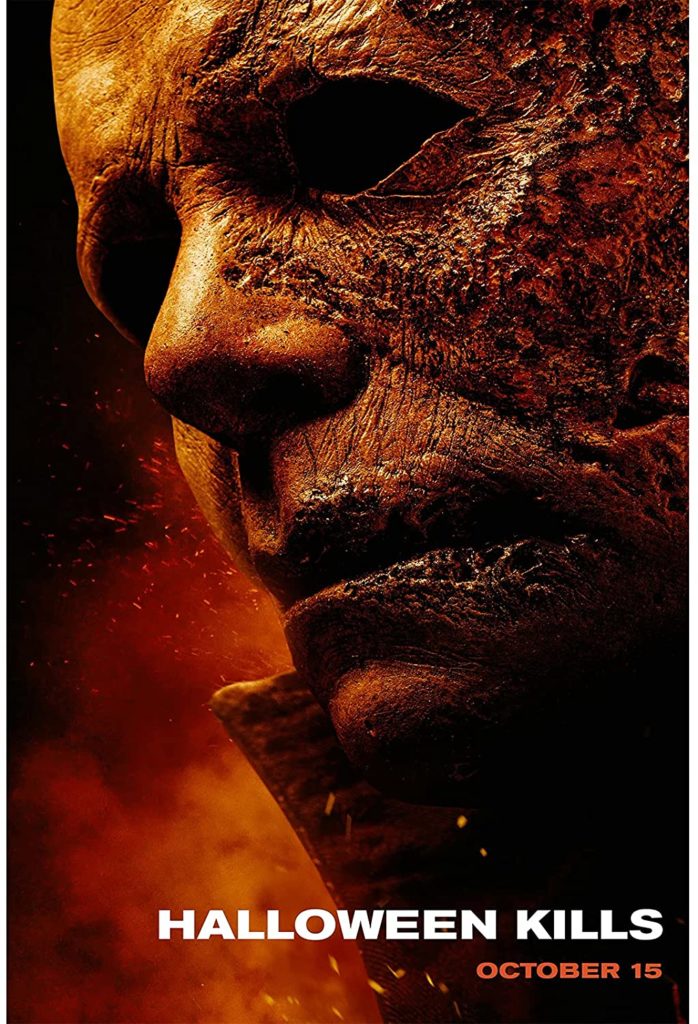 Halloween Kills is in theaters now and streaming on Peacock. What did you think of Halloween Kills? Let us know your thoughts in the comments below or on our social media! 
KEEP READING: HALLOWEEN ENDS: JAMIE LEE CURTIS SAYS 2022 FILM WILL "MAKE PEOPLE VERY ANGRY"