Peacemaker, James Gunn's upcoming HBO Max DC TV series, received its first full length trailer at the DC Fandome panel. 
The panel was hosted by James Gunn, who created the show and directed five of the eight episodes in the series. Cast members including Steve Agee, John Cena, Danielle Brooks, Jennifer Holland and more joined Gunn on the panel, which included a Q&A with DC fans. 
DC FANDOME PANEL DESCRIBES SHOW AS A "WORKPLACE COMEDY"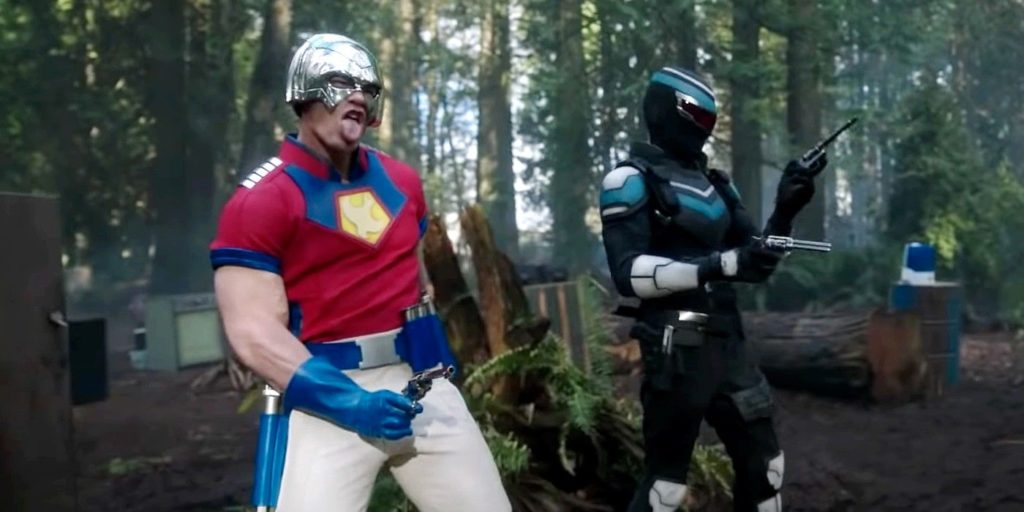 One fan asked James Gunn if he was able to use all of the characters he wanted when creating Peacemaker, and he proudly announced that he was able to use every single DC character he wanted in the show. Throughout the Q&A, the series was described as a "workplace comedy", like "The Office as a superhero show, with more people getting shot in the face than The Office". 
John Cena stated how proud he was to be a part of the project, stating that "James is taking a step to grow the genre". Danielle Brooks talked about the complicated relationship between her character Leota Adebayo and Cena's Peacemaker. She described their journey as a battle between loyalty and morality. 
RELATED: PEACEMAKER: NEW CASTING CALL INDICATES POSSIBLE ROLES FOR THESE CLASSIC COMIC CHARACTERS
Brooks spoke about how they found the beauty in each other despite their drastic differences. Gunn went on to say that Peacemaker only really gets along with Adebayo, partially because she's the only one that thinks he's funny.
ENJOY THE FULL-LENGTH TRAILER
The panel concluded with a full-length trailer for Peacemaker, which can be viewed below.
The trailer opens with Vigilante and Peacemaker having a shooting contest, wherein Vigilante says "You're a born killer with expertise in every weapon known to mankind". He continues on that thread later in the trailer, saying "…We're born killers. What separates us from other killers is that we only kill bad people! Usually. Unless there's a mistake". Chris Conrad's Vigilante is very reminscent of Ryan Reynolds' Deadpool in his nonchalant, casual disregard for human life.
The trailer is set to Wig Wam's swanky "Do Ya Wanna Taste It", a song which would feel right at home on Awesome Mix Vol. 3. The government outfit working for Waller in The Suicide Squad are reintroduced here. John Economos is tech and tactics, Emilia Harcourt is Peacemaker's field handler, and Leota Adebayo is the new, wild-card recruit. 
RELATED: JAMES GUNN SHOOTS DOWN "NONSENSE" RUMORS OF GREEN ARROW'S INVOLVEMENT IN PEACEMAKER HBO MAX SERIES
Peacemaker's father, played by Robert Patrick also appears in the trailer. It would appear that he is alive in the present day and has a tumultuous, possibly abusive relationship with his emotionally stunted son. The trailer also reveals a plot line about the team targeting a senator, and possibly his family. 
PEACEMAKER ARRIVES ON HBOMAX ON JANUARY 13TH, 2021
The entire trailer is drenched in James Gunn's trademark comedy, featuring bits about "butt babies" and Peacemaker's pet Bald Eagle giving him a hug. There are still several big questions about the lead character that linger after the trailer, like if his father is an illusion, or if Amanda Waller will make an appearance. "The Wall" is one of the most fascinating parts of the franchise, and the character has a unique relationship with Cena's character which should be developed further.
RELATED: PEACEMAKER: WHAT YOU NEED TO KNOW ABOUT JAMES GUNN'S NEW HBO MAX SERIES
The trailer ends with a release date for the new series, which is streaming only on HBO Max starting January 13th, 2021. The new series will also feature heroes from the DC Universe like Judo Master and possibly Sarge Steele. Fans were introduced to John Cena's character in August's The Suicide Squad, where Peacemaker seemingly died in his alleged quest for peace, only to be revived in a post-credits scene. He was a fan-favorite character from The Suicide Squad's ensemble cast, and the first to receive a spinoff project.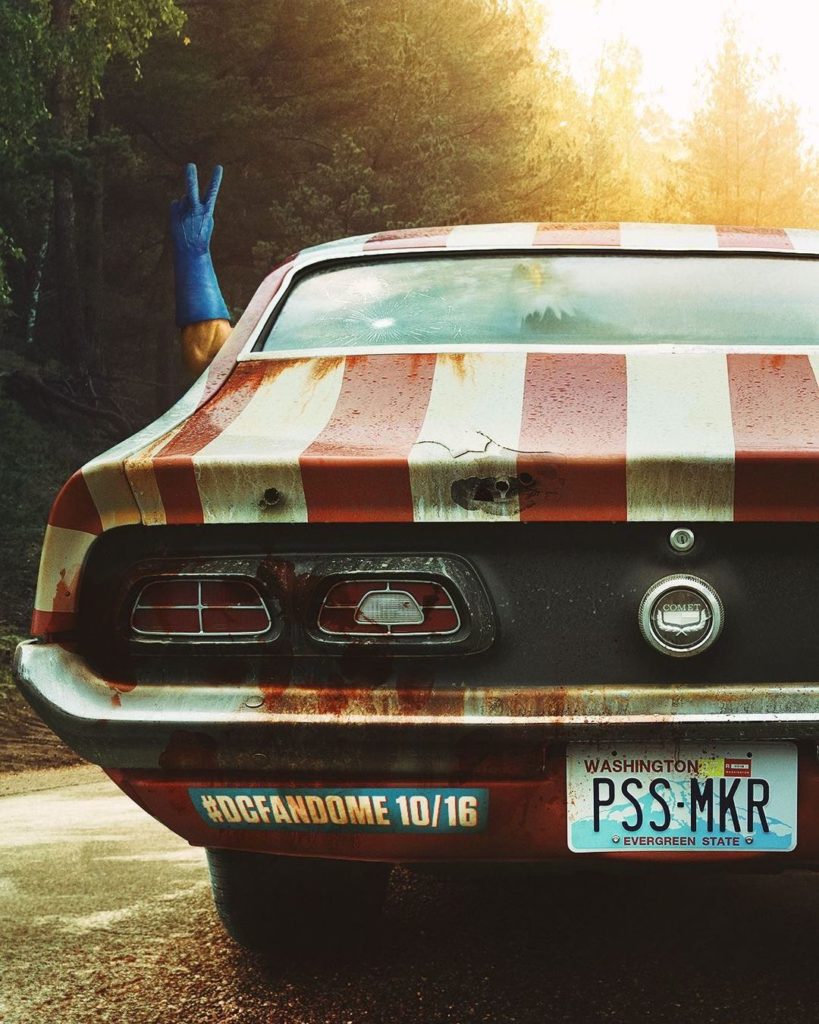 What did you think of the DC Fandome panel for Peacemaker? Let us know your thoughts in the comments below or on our social media!
KEEP READING: THE SUICIDE SQUAD: THE COMPLEX DICHOTOMY OF PEACEMAKER AND HOW IT COULD PLAY INTO THE NEW HBO MAX SERIES