Black Adam is one of the most highly anticipated DC films coming in 2022 with an impressive cast exploring characters that haven't gotten the chance to flourish on the big screen the way that so many others have. One such character is Kent Nelson aka Dr. Fate. When news broke that Pierce Brosnan had been cast as Dr. Fate, fans were beyond excited for the legendary actor to take on the role of the fan favorite DC character.
In an exclusive interview with The Illuminerdi, Black Adam producer Hiram Garcia revealed what Brosnan brought to the role of Dr. Fate and how he elevates everything on set.
"When you're looking at Pierce Brosnan, who is an OG as, as best as you could describe it, he just blows you away. From the moment he comes on, on set, he just elevates everything up. He just is so charming.

He has such a command of just presence on screen I think the minute he goes on there. And seeing him with all of our young actors as well, it's so fun to see them just hang with him, get to know him. They all became such close friends on this process and were hanging so much offset on downtime. And you could feel that energy and that chemistry when they were on screen. He was such a dream casting."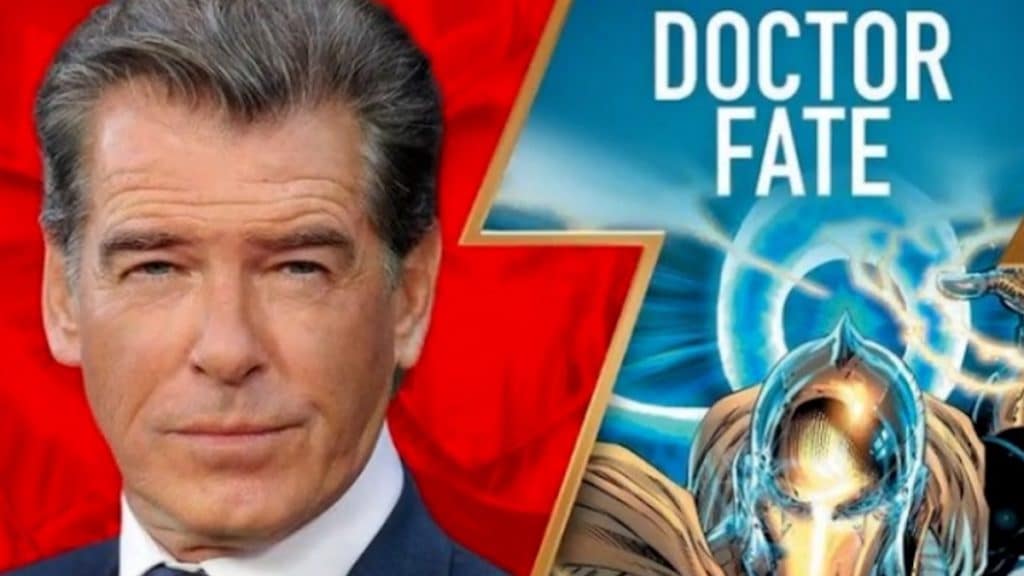 It's no surprise that Brosnan is able to bring something special not only to Dr. Fate, but the entire Black Adam production. The chemistry that Hiram Garcia references will likely be an important part of making the JSA feel like an authentic team whether they have been working together for a while or are a new group.
RELATED: AMAZING 2ND TRAILER FOR GOTHAM KNIGHTS REVEALED AT DC FANDOME
Dr. Fate is such a commanding presence as a character, but to hear that Brosnan brought that energy to set makes his casting even more exciting especially with how interesting Dr. Fate is as a character. Black Adam producer Hiram Garcia hinted at how Dr. Fate and Hawkman will fit into the JSA and have some intriguing similarities that could set up an interesting dynamic between the pair.
PRODUCER HIRAM GARCIA TEASES DR. FATE'S DYNAMIC WITH THE JSA IN BLACK ADAM
"Dr. Fate is such a special character and he is, in essence, he and Hawkman are the elder statesman in a universe like this. They've been around for a very long time. They both have fascinating histories. Pierce was able to tap into that weight, that poise that comes with millennia of wisdom as being Dr. Fate and what comes with that helmet. I think he was able to tap into that in a special way for us.

And in the process, you could just feel it lift up the rest of the cast. Because anytime you had James Bond coming in and now he's stepping in, and now he's becoming, like you said, Kent Nelson, becoming Dr. Fate, it's a very cool thing. And the chemistry he was able to create with the actors from that was really special."
In the comics Kent is the son of archeologist Sven Nelson who while accompanying his father on an expedition in 1920 discovered the tomb of Nabu the Wise. When he opened the tomb, waking Nabu, he accidentally released a poisonous gas that kills his father.
RELATED: BLACK ADAM: GET YOUR BRUTAL FIRST LIVE-ACTION LOOK AT THE MAN IN BLACK IN NEW TRAILER FROM DC FANDOME
Nabu takes pity on the young man and spends the next twenty years teaching him sorcery before bestowing the Helmet of Fate, the Amulet of Anubis, and the Cloak of Destiny upon him. When Kent returned to the U.S. he began fighting against supernatural evil and helped co-found the Justice Society of America in 1940. Hiram Garcia refers to Hawkman and Dr. Fate as the veterans of the JSA in Black Adam. Assuming the JSA has existed for a while in Black Adam this could indicate that they are founding members as Dr. Fate was in the comics. Garcia also says that both Hawkman and Dr. Fate "have been around a very long time."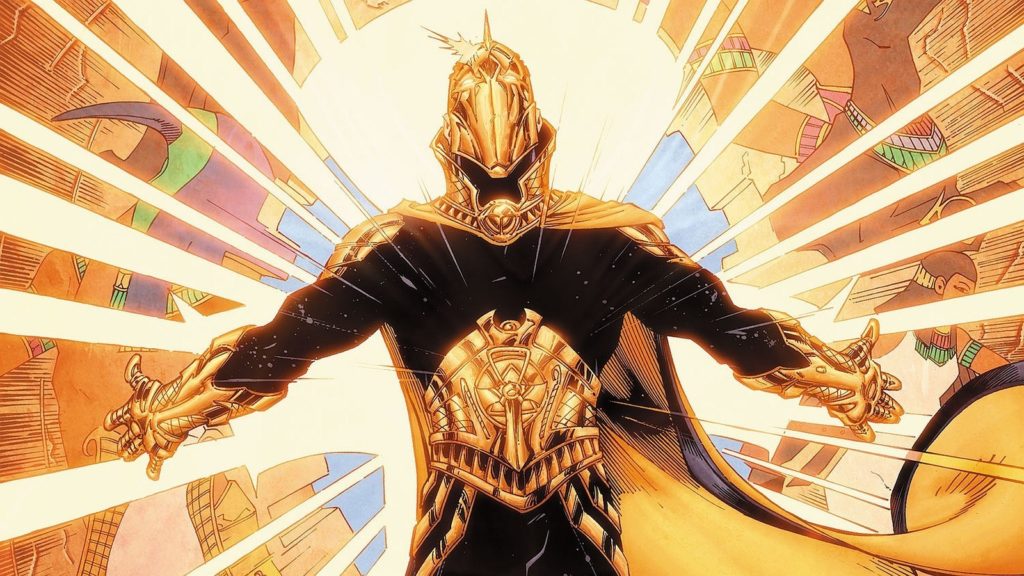 Hawkman is originally from Ancient Egypt, being the most recent reincarnation of Ancient Egyptian Prince Khufu, but how old will Dr. Fate be in Black Adam? Could Black Adam be pulling from Dr. Fate's comic book origins and have the sorcerer's origins be 1920 or is this in reference to Nabu who is a part of Kent Nelson when he puts on the helmet, sometimes possessing him in the comics?
RELATED: BLACK ADAM STAR PIERCE BROSNAN TEASES EXCITING THINGS ABOUT THE JUSTICE SOCIETY OF AMERICA
The gravitas, poise, and wisdom that Dr. Fate must exude as a powerful sorcerer with all of the knowledge from the Helmet of Fate is a tall order, but based on what Hiram Garcia says it seems like Pierce Brosnan delivers. It will be interesting to see the dynamic of the JSA with Hawkman and Dr. Fate being these well established characters with knowledge that spans thousands of years versus the younger members of the team who likely don't have the same weight of wisdom and knowledge on their shoulders. And finally seeing Pierce Brosnan don the Helmet of Fate is sure to be a truly amazing sight to see.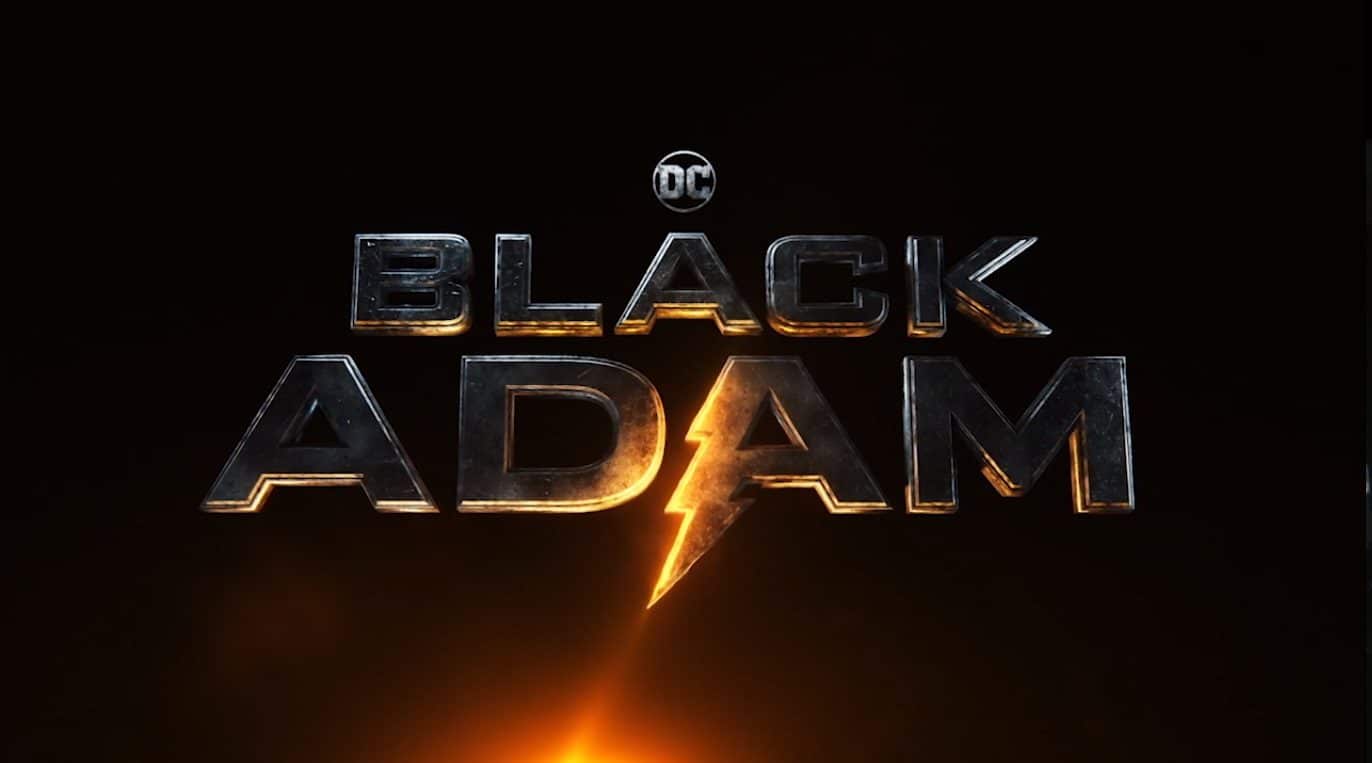 Black Adam is scheduled to hit theaters July 29, 2022. Are you excited to see Pierce Brosnan play Dr. Fate? What about Black Adam are you looking forward to most? Leave your thoughts in the comments below or on our social media and check back with The Illuminerdi for more DC and Black Adam news.
KEEP READING: BLACK ADAM PRODUCER HIRAM GARCIA TEASES THE EXCITING DYNAMIC BETWEEN HAWKMAN AND BLACK ADAM: EXCLUSIVE