This morning Hasbro held their Product Panel for Power Rangers with a focus on their Lightning Collection line. Following a recap of the recent Retro Megazord figures coming to Walmart that were revealed earlier in the month the team dived into brand new announcements for the Lightning Collection.
BECOME THE EMPEROR OF EVIL
While it was shown off earlier in use during the Dino Fury panel the first new entry was the Lord Zedd Role Play Helmet! This special item will include a soft mushy brain texture on the top, vac metal detailing all around, and a special voice change feature that amplifies your voice to sound like the emperor of evil.
RELATED: COULD LORD ZEDD'S SHOCKING RETURN IN DINO FURY HINT AT HIS INVOLVEMENT IN THE POWER RANGERS MOVIE?
Compared to older Lightning Collection helmets this one has also gotten a new stand that needed to be bigger as well. This item will be going up for pre-order at 5 pm ET on Hasbro Pulse.
Power Rangers Lightning Collection 2022 FIGURES WAVE 1
Of course, the first mainline wave of Lightning Collection 6 inch figures were unveiled as well, with actor Russell Curry being able to unbox his new figure with the Dino Fury Red Ranger. This figure will include a Zayto swappable head, the Chromafury Saber, swappable hands, and an effect piece.
If you missed the Hasbro Pulse Exclusive Zeo Cog 2 Pack released last month you'll get another chance with a standalone Silver Cog release. This version will come with the same weapons and swappable heads and hands as the original release but with the chest speckle detailing removed. But the big seller is that after originally missing from the Wave 4 Zeo Blue release, this will be the figure to finally get the tonfa weapons for Rocky.
Shelby from Dino Charge is up next to help continue the team we have so far. She will be the first Ranger on the team to come with her signature weapon, like the other Dino Charge figures in the line she will have the Dino Charge Morpher but the Dino Saber has been taken out. She also appears to be the first Lightning Collection female figure to have double elbow articulation, a carry-over from other Hasbro 6in lines.
The final member of the Wave is just in time for the series' 20th Anniversary in 2022, Merrick, the Lunar Wolf Ranger from Wild Force! He will come with his swappable head as well as both versions of his pole cue/sword weapon as well as interchangeable hands that have the iconic Wild Force claws!
This entire new Wave will go up for pre-order at most retailers at 5 pm ET tonight and 4 pm ET for Pulse Premium Members.
WALMART VARIANT BOXES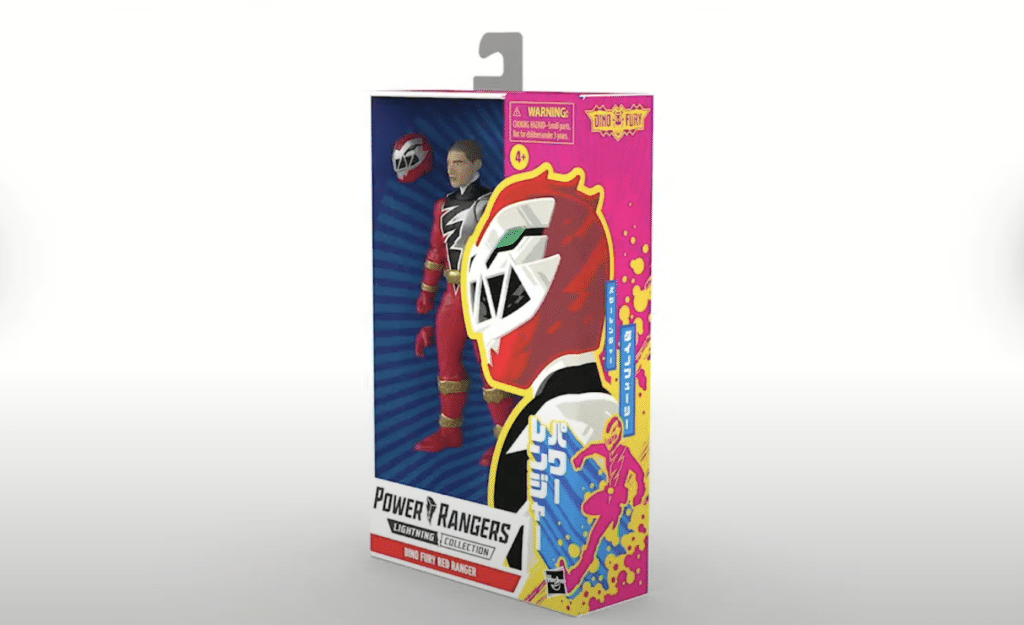 RELATED: POWER RANGERS DINO FURY SEASON 2 AIRING EXCLUSIVELY ON NETFLIX
Just like last year at Pulse Con with the Wave 7 Target Exclusive Spectrum Series packaging releases something similar will be happening yet again but at Walmart this time with the new special box releases for the first 2022 Wave. These will go up on Walmart.com and Hasbro Pulse at 5 pm ET.
BRAND NEW DELUXE LINE
2022 kicks off the Power Rangers Lightning Collection Deluxe Assortment. A way for Hasbro to bring Monsters, Vehicles, Armors, and bigger figures than before. Deluxe Wave 1 includes the iconic MMPR Season 2 Monster: Pirantishead! He will include amazing details and sculpting for his scales, articulation in his tail, and fish weapons as well.
The first vehicle entry in this new line will be In Space Blue with the Galaxy Glider, while the figure is virtually the same as the one released in 2021 for VS Packs Wave 2 the brand new Galaxy Glider piece includes a gloss finish and a peg hole at the bottom for a figure stand to peg in and let TJ take flight. These will also go up for pre-order at 5 pm ET at most retailers., 4 pm ET for Pulse Premium Members.
RELATED: HASBRO ANNOUNCES CONTROVERSIAL POWER RANGERS NFT
PUDGY PIG DETAILS
Hasbro Pulse Con is the place to get the exclusive Pudgy Pig figure! The team showed off the details of his unique lunchbox style box and inside includes a backdrop of the Angel Grove Youth Center. Pudgy Pig opens for Premium Member orders at 4 pm ET and 5 pm ET for the general public only at Hasbro Pulse for $57.99.
ZORD ASCENSION PROJECT (ZAP)
The last big reveal of the panel was the brand new Lightning Collection expansion, the Zord Ascension Project (ZAP). This new Dino Megazord figure is a big project for Hasbro that has been in the works for the last 20 months or so.
While all that was shown on screen was a very early model, 3D printed and hand-painted, the finished product will be released in the Fall of 2022. This figure is 1/144 scale, includes small Ranger figures to put next to it, details of the Rangers in the helmet piloting the Zord, and is full of articulation. It will be 11 and a half inches tall and include swappable hands as well.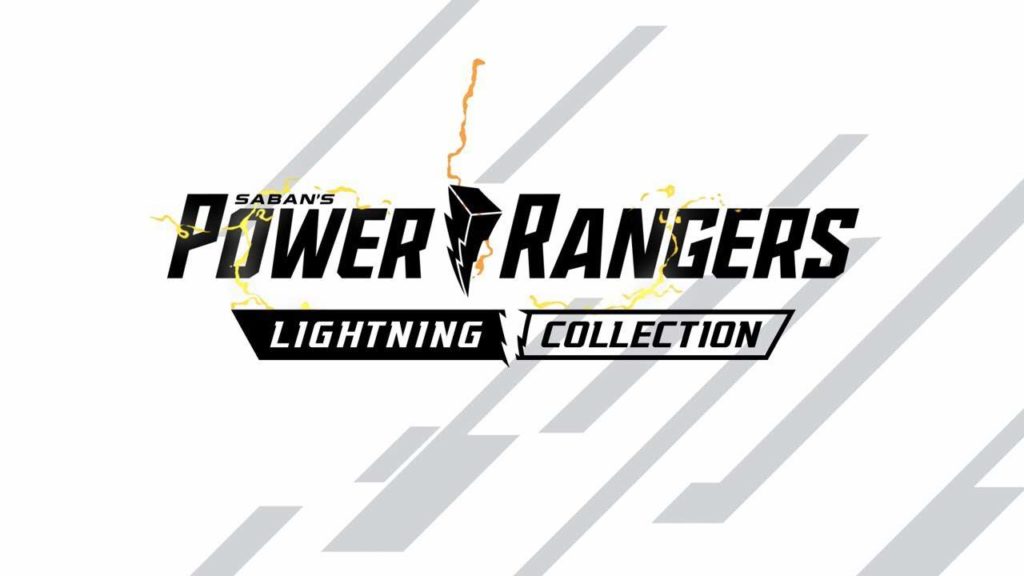 To stay up to date with all the news for the Power Rangers Lightning Collection fans can check out The Illuminerdi's Josh Perry on his weekly Lightning Storm YouTube series every Saturday at 9:00 am Pacific or on Twitter at @LightningFigPR. What did you think of the new Lightning Collection reveals at Hasbro Pulse Con? Leave your thoughts in the comments below or on our social media.
KEEP READING: POWER RANGERS DINO FURY SEASON 2 SNEAK PEEK AND MORE AT HASBRO PULSE CON