Hasbro's Power Rangers Lightning Collection has been running strong since the spring of 2019, with 112 figures currently having been announced at this point there seems to be no end in sight for this fan-favorite toy line.
For the first year and a half of the line, the figures would for the most part release in the US before anywhere else in the world. This made sense as Hasbro is a US-based company and is often catering to that market first and foremost. That doesn't mean figures weren't made for other markets, Canada often received a good amount of the figures released in the US and was even the place Wave 1 was first released at.
However recently, especially due to shipping issues during the pandemic, Power Rangers Lightning Collection figures have been released all over the place in a very sporadic manner. This has caused some countries to get figures months before others, and even figures to be released before Hasbro gets to announce they would be coming out. In addition to that, there are many other factors in the places figures are released that can make following the line difficult.
MALAYSIA IS THE PLACE TO BE
The most common place to see these days for new Power Rangers Lightning Collection figures first appearing, especially ones that are store exclusives in the US is in Malaysia. Toy retailer Just In Hunts is known for posting their store's fresh stock up on their Facebook page, which has sometimes been the first place fans got to see figures from. In 2020 their Facebook page lead to the very first looks at the Psycho Ranger Team Pack and Dino Thunder White as by the time the store received them Hasbro had not yet announced those figures.
RELATED: HASBRO REVEALS NEW NINJA RANGER LIGHTNING COLLECTION FIGURES
This is still going on, though not only with unannounced figures but still with early releases as the Tyrannosaurus Sentry just appeared at their store this past week, with the figure having no solid release date for the US.
HASBRO PULSE: WHERE FANS COME LAST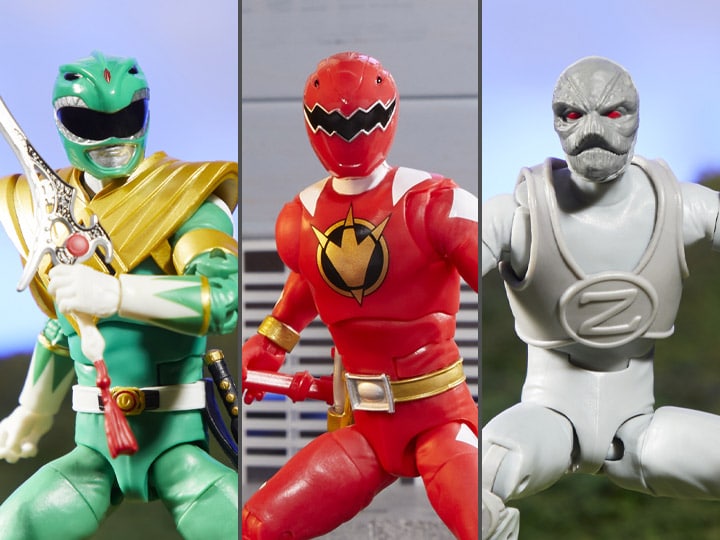 Despite their slogan of "Fans Come First" that is often not the case. While Pulse is a great site for securing a pre-order most of the time, as well as having exclusives of their own, they are famous for getting new figures in long after other retailers have received their stock.
A perfect example of this was in 2020 when Wave 7 of the Power Rangers Lightning Collection was found in stores at Target in September but Pulse did not begin to ship out any orders from their platform until December.
RELATED: HASBRO REVEALS NEW LIGHTNING COLLECTION FIGURES AND ZORDS AT PULSE CON EVENT
The reasoning behind this is believed to be Hasbro having contracts with stores that allow them to get items before the company's own storefront in order to not have Hasbro hurt their sales, but that's not necessarily confirmed. Regardless of the reasoning it always appears odd that the site of the company that makes the product is often the last to get it.
For more information about the Lightning Collection's international struggles continue to Page 2!