Fans were beyond excited when it was it was announced during Disney Investor Day 2020 that a new addition to the long running Alien franchise is coming in the form of an FX series. The cinematic franchise began in 1979 with Ridley Scott's Alien. Following the success of the horror sci-fi film three sequels followed with James Cameron's Aliens in 1986, David Fincher's Alien 3 in 1992, and Jean-Pierre Jeunet's Alien: Resurrection in 1997. The popularity of the Alien franchise has expanded into novels, comics, video games, two prequel films from James Cameron, and now a television series coming to FX.
Not much is known about the upcoming FX series although FX Chief John Landgraff did reveal this in an interview with Variety:
"Set not too far into our future, it's the first 'Alien' story set on Earth—and by blending both the timeless horror of the first 'Alien' film with the non-stop action of the second, it's going to be a scary thrill ride that will blow people back in their seats."
RELATED: NATIONAL TREASURE: NEW CHARACTER DESCRIPTIONS AND STORY DETAILS FOR THE DISNEY PLUS ADVENTURE SERIES: EXCLUSIVE
Alien showrunner Noah Hawley (Fargo, Legion) also shared some intriguing details in an interview with Vanity Fair. Hawley made it clear that this new series will not be a story about the franchise's original protagonist, Ellen Ripley, and that it will explore inequality in a way that the films haven't. Hawley also hinted at what it means that the series will be set on Earth,
"It's a story that's set on Earth also. The alien stories are always trapped… Trapped in a prison, trapped in a space ship. I thought it would be interesting to open it up a little bit so that the stakes of "What happens if you can't contain it?" are more immediate."
NEW CHARACTER DESCRIPTIONS FOR UPCOMING FX ALIEN SERIES
Even with all of this exciting information there have been very few details actually revealed about the series, but we've been working hard to dig up any new that we can about the new Alien series and we've managed to discover some intriguing character details.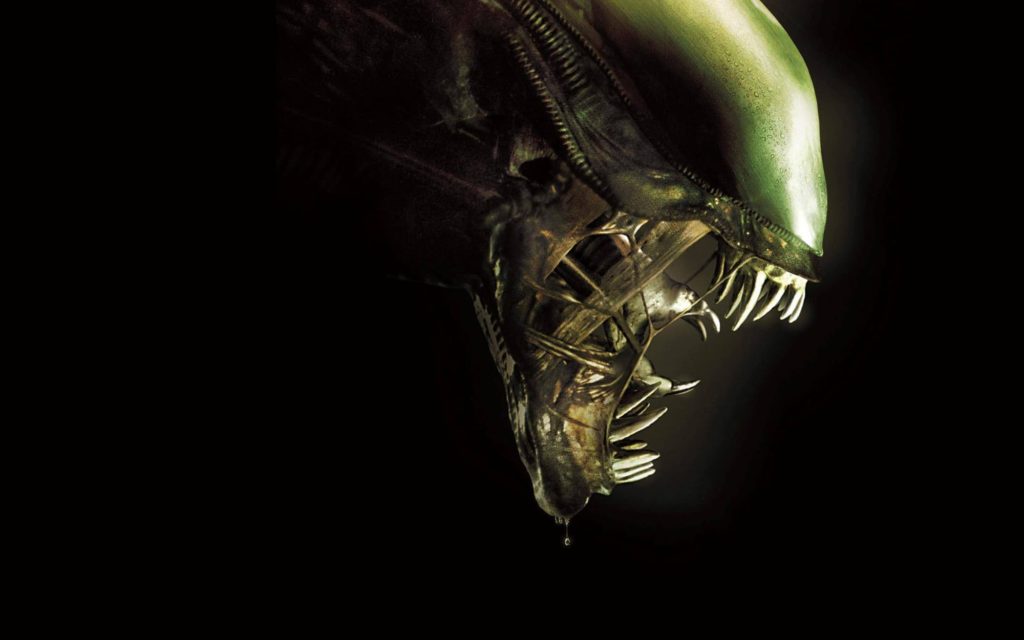 We at The Illuminerdi can exclusively reveal some exciting new character details that may shed a bit of light on the new Alien series.
FX is looking to cast a man in his early 30s, open ethnicity, to play "Hermit." Hermit is a medic with the Army. The prototype they are looking for is Domhnall Gleeson
FX is also looking to cast a woman of any age and any ethnicity to play "Wendy." Wendy is Hermit's brother, but stuck in another person's body. Until now, Hermit believed his sister was killed in an experiment, but comes to realize that she is in fact in this soldier's body. They are looking for someone who is well muscled and able to do action. FX is also looking for someone with comedy chops. Danai Gurira is the prototype for this role.
RELATED: AVATAR: THE LAST AIRBENDER: EXCITING CASTING DETAILS FOR ICONIC CHARACTERS IN LIVE-ACTION NETFLIX SERIES: EXCLUSIVE
The most interesting information from these character descriptions are the details about "Wendy." With Wendy being stuck in the body of another person after an experiment there are tons of interesting possibilities to explore. There is also the question of whether or not the goal of the experiment was to transfer her into someone else's body or if this was a accidental or even failed attempt.
RELATED: NEW GREEN LANTERN SERIES TO BE DARKER IN TONE THEN INITIALLY EXPECTED: EXCLUSIVE
Noah Hawley is attached as the showrunner of the new Alien series with both Ridley Scott and James Cameron heavily involved as producers according to John Landgraff. The new series is scheduled to begin filming in spring of 2022 with hopes that the series could premiere in 2023.
Are you excited about the upcoming Alien series? What do you think about these new character details for the series? Leave your thoughts in the comments below or on our social media and check back with The Illuminerdi for more exclusive news.
KEEP READING: THE ACOLYTE: NEW WORKING TITLE AND LEAD CHARACTER DETAILS FOR MYSTERIOUS UPCOMING STAR WARS SERIES: EXCLUSIVE