The Electrical Life of Louis Wain is not your typical biopic, for better or for worse, though it does stick to a formula.
The film follows the extraordinary true story of eccentric British artist Louis Wain (Benedict Cumberbatch), whose playful, sometimes even psychedelic pictures helped to transform the public's perception of cats forever. Moving from the late 1800s through to the 1930s, we follow the incredible adventures of this inspiring, unsung hero, as he seeks to unlock the "electrical" mysteries of the world and, in so doing, to better understand his own life and the profound love he shared with his wife Emily Richardson (Claire Foy).
RELATED: ETERNALS EXCITING POST CREDIT SCENE INTRODUCES [SPOILER] INTO THE MCU CONFIRMS DIRECTOR CHLOE ZHAO
Read our review below:
The Electrical Life of An Electrical Movie
Benedict Cumberbatch stars as the titular Louis Wain in Josh Sharpe's quirky and colourful biopic. He delivers a great kind of performance, we haven't seen from him before. Quirky, snappy, yet kind. He is accompanied by the great Claire Foy, whose performance is just as quirky and kind as Cumberbatch's.
But the true highlight of the film is Sharpe's artistic vision. The look of the film and the way it was shot, make a lot of shots look like they could be hanging as a painting in a museum. He puts the camera in the background and lets it stay on the scene. Combined with the slow editing and popping colors, we get to see some beautiful imagery.
While all of these aspects are relatively rare in the genre, the screenplay follows the rather formulaic biopic structure, making it feel a bit stretched at times, even though the runtime clocks around under two hours.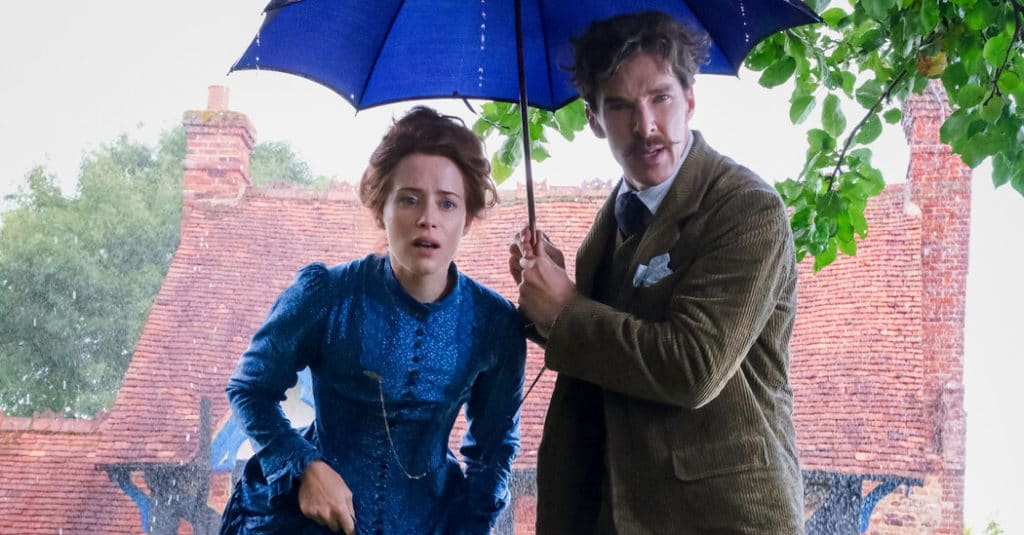 The Electrical Life of Louis Wain is a quirky and colorful biopic, which's performances and it's artistic vision outshine the rather formulaic screenplay.
3/5
The Electrical Life of Louis Wain is co-written and directed by Josh Sharpe. It stars: Benedict Cumberbatch, Claire Foy, Andrea Riseborough and Toby Jones.
What do you guys think? Are you planning to watch it? Let's discuss everything in the comments down below and on our Twitter.
KEEP READING: ALIEN: NEW CHARACTER DESCRIPTIONS FOR NOAH HAWLEY'S SCI-FI HORROR SERIES COMING FX