The Grand Master: Franklin In Paris is a historical drama for Apple TV+ with acting legend Michael Douglas currently in final negotiations to star.
Pulitzer prize-winning author Stacy Schiff penned the source material which inspired The Grand Master: Franklin In Paris. Her book, "A Great Improvisation: Franklin, France, And The Birth Of America" will be transformed into an eight-episode season of television from showrunner Kirk Ellis. Ellis will be joined by director Tim Van Patten, producer Nick Fulton. Just how closely this series will adapt the original work remains to be seen.
Kirk Ellis has a history working on historical television dramas, with a writing resume that includes the Emmy-award winning John Adams, Anne Frank: The Whole Story, and an episode of Sons Of Liberty. Tim Van Patten has directed episodes of hit series such as Game Of Thrones, The Sopranos, and Black Mirror.
Schiff's book explored the shocking true history of one of the most important figures in early American history.
THE GRAND MASTER: FRANKLIN IN PARIS: "A GREAT IMPROVISATION" SYNOPSIS
In December of 1776 a small boat delivered an old man to France." So begins an enthralling narrative account of how Benjamin Franklin–seventy years old, without any diplomatic training, and possessed of the most rudimentary French–convinced France, an absolute monarchy, to underwrite America's experiment in democracy.

When Franklin stepped onto French soil, he well understood he was embarking on the greatest gamble of his career. By virtue of fame, charisma, and ingenuity, Franklin outmaneuvered British spies, French informers, and hostile colleagues; engineered the Franco-American alliance of 1778; and helped to negotiate the peace of 1783. The eight-year French mission stands not only as Franklin's most vital service to his country but as the most revealing of the man.

In A Great Improvisation, Stacy Schiff draws from new and little-known sources to illuminate the least-explored part of Franklin's life. Here is an unfamiliar, unforgettable chapter of the Revolution, a rousing tale of American infighting, and the treacherous backroom dealings at Versailles that would propel George Washington from near decimation at Valley Forge to victory at Yorktown. From these pages emerges a particularly human and yet fiercely determined Founding Father, as well as a profound sense of how fragile, improvisational, and international was our country's bid for independence.

-MacMillan Books
The synopsis above seems to paint Benjamin Franklin in a fairly positive, endearing light. He's to be seen as an American hero, perhaps flawed, but ultimately someone worth looking up to. According to our sources, The Grand Master: Franklin In Paris will paint a rougher picture of Benjamin Franklin.
THE GRAND MASTER: FRANKLIN IN PARIS: WILL ALTERNATE BETWEEN FRANCE AND A REVOLUTIONARY AMERICA
According to our sources, Michael Douglas is set to star as Benjamin Franklin, who is described as a cocky old soul withering away slowly. He will be covered in scabs and boils, and will conduct himself with a surprising ruthlessness for a man of his age and experience. A large part of the story follows Franklin as he attempts to convince the French to assist the American colonies in establishing democracy and independence from British rule. The Grand Master: Franklin In Paris will then alternate to stories of Washington and others fighting in America.
Noah Jupe will play Temple Franklin, Benjamin's grandson. Temple is a seventeen year old child born out of wedlock, like his father before him. He is the cornerstone in an unhealthy Franklin family conflict which could spell disaster for Benjamin's political efforts. After moving to France, Temple ends up falling in with a group of rebellious Versailles citizens.
RELATED: ALIEN: NEW CHARACTER DESCRIPTIONS FOR NOAH HAWLEY'S SCI-FI HORROR SERIES COMING FX: EXCLUSIVE
Michael Douglas is best known for his roles in projects such as Ant-Man, Wall Street, and Fatal Attraction. Noah Jupe shot to stardom through his roles in A Quiet Place Part 1 & 2.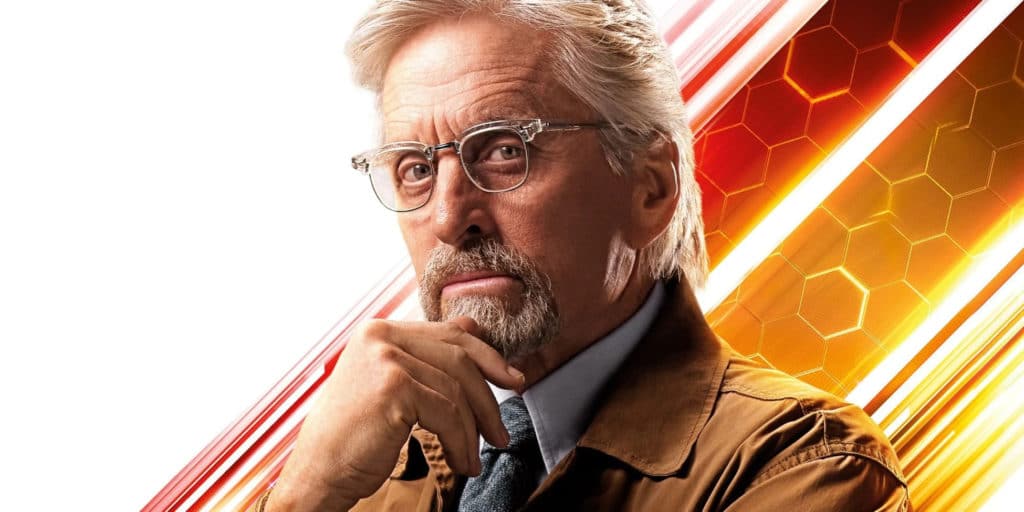 The Grand Master: Franklin In Paris is expected to begin production in London and Paris in the spring of 2022. Stay tuned to The Illuminerdi for more updates on this upcoming period piece from Apple TV+, and let us know what you think about The Grand Master: Franklin In Paris in the comments below or on our social media!
KEEP READING: ETERNALS: GETTING TO KNOW THE MCU'S NEW TEAM OF SUPERHEROES