Netflix's most expensive original film production yet, Red Notice, is an entertaining, high-octane blockbuster that should please fans around the world.
Dwayne Johnson, Ryan Reynolds and Gal Gadot assemble in this globetrotting action blockbuster and you get exactly what the premise and trailer promises. Some action, some quips, heists and overall an entertaining time.
Red Notice Trailer
Johnson and Reynolds' chemistry is great. People who have seen the Fast & Furious spin-off, Hobbs & Shaw, have already been treated with Reynolds' hilarious cameo and Red Notice is a full film of that same energy. As someone who loved their few interactions in the spin-off, I thoroughly enjoyed their dynamic in this complete picture.
RELATED: DOES STAR WARS: EPISODE I – THE PHANTOM MENACE HOLD UP IN 2021?
Gadot plays the film's antagonist and clearly has a good time. She is always one step ahead and kicks a lot of ass, which we knew she is pretty good at through her role as Wonder Woman or in the Fast and Furious franchise as well. But just like Johnson and Reynolds, her character doesn't have a lot to offer, which is why it feels like everyone is playing themselves, or at least playing past characters from their filmographies.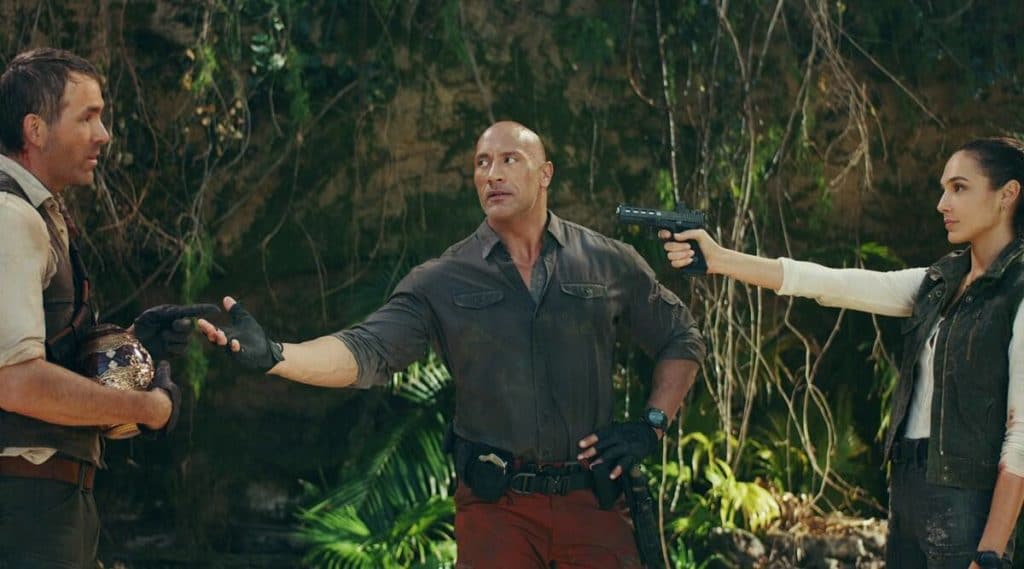 Besides the fun dynamic between our two leads the film doesn't bring anything new to the table. The action sequences are ok, the plot is fine and the VFX are most of the time also good (except one scene, which you will for sure notice when you see it).
Red Notice Synopsis
An Interpol-issued Red Notice is a global alert to hunt and capture the world's most wanted. But when a daring heist brings together the FBI's top profiler (Johnson) and two rival criminals (Gadot, Reynolds), there's no telling what will happen. (Netflix)
Netflix's newest release is nothing more than an entertaining blockbuster. There really is nothing special about it, but Johnson's and Reynold's on-screen energy is simply fun.
Red Notice is written and directed by Rawson Marshall Thurber and stars Dwayne Johnson, Ryan Reynolds, Ritu Ariya, Chris Diamantopoulos and Gal Gadot. 3/5
What do you all think? Are you planning to watch Red Notice? Have you seen it already, if so how did you like it? Let's discuss in the comment section below or over on our social media!
KEEP READING: OLAF PRESENTS REVIEW: JOSH GAD STEALS ALL THE SHOWS