Black Widow, the long-awaited solo film for Natasha Romanoff, revealed details about her past with the Red Room, her mission with Clint Barton in Budapest, and an entire "family" that she had before joining SHIELD and the Avengers. And while Natasha's story came to a tragic end in Avengers: Endgame, Black Widow managed be a final piece of the long mysterious puzzle of Natasha and seemingly introduce the next Black Widow as well. Black Widow has also set up an exciting catalyst for Hawkeye in the post credit scene.
The Black Widow post credit scene shows Natasha's sister, Yelena Belova, visiting her grave which is surrounded by flowers, photos, and other memorials to the fallen hero. While mourning her sister, Yelena is joined by Contessa Valentine Allegra de Fontaine who was first introduced in The Falcon And The Winter Solder when she recruited John Walker. Yelena seems to be working for Valentina in some capacity and her next job is to hunt down Clint Barton who Valentina frames as the man responsible for Natasha's death.
BLACK WIDOW POST CREDIT SCENE SETS UP EXCITING POSSIBILITIES FOR HAWKEYE
This scene sets up a number of interesting avenues for the future. While it was already revealed that Florence Pugh would be making an appearance on Hawkeye as Yelena Belova, how her character would play into the story was still a mystery. Black Widow has set up Yelena to be an adversary of Clint's not only because she will more than likely blame him for her sister's death, but she could also blame him for Natasha abandoning her.
Throughout Black Widow Clint is felt through the memories that Natasha has of their mission in Budapest together and that mission is how Natasha defected from the Red Room to SHIELD. Without Clint, Natasha may not have ever been able to leave the Red Room and her sister.
RELATED: SCARLETT JOHANSSON SHARES HOW BLACK WIDOW'S PLOT CONNECTS TO PAST MISSIONS
The scene also sets up a lot more possibilities for Yelena. Valentina seems to be a new power player in the MCU forming her own team with many fans suspecting she is the architect of the MCU's Thunderbolts or Dark Avengers. And with how popular Yelena has become in such a short time it seems like she could be sticking around for a while. And if she is part of a new team or organization, it will be interesting to see how this comes into play with Hawkeye and potentially other future films and/or Disney Plus series.
As Natasha's younger sister in the MCU, Yelena is poised to carry on the legacy of Black Widow in a way similar to how fans expect to see Ironheart and Rhodey carry on the legacy of Iron Man, Sam Wilson carry on the legacy of Captain America, Kate Bishop carry on the legacy of Hawkeye, etc. But it seems like this won't be the only way Natasha's legacy could continue in the MCU. With how much Hawkeye and his early days of friendship with Natasha were featured in Black Widow, it would make sense to see a similar aspect in Hawkeye from Clint.
Hawkeye is primed to continue Natasha's legacy not only with Yelena, but Clint Barton. Natasha's best friend whom she sacrificed her own life to save so that he could get his family back, Clint owes Natasha everything. Hopefully in Hawkeye Clint will recognize this and be searching for a way to honor her sacrifice and possibly redeem himself after his crimes during the time between Avengers: Infinity War and Avengers: Endgame.
RELATED: KEVIN FEIGE EXPLAINS WHY BLACK WIDOW'S OPENING SCENE IS SO IMPORTANT (SPOILERS)
In the time between Thanos snapping half of the universe out of existence and the Avengers working together to undo these actions, Clint lost his family and went on a vigilante campaign to wipe out all those he felt didn't deserve to have survived the snap killing criminal, such as Cartel and Yakuza gangsters.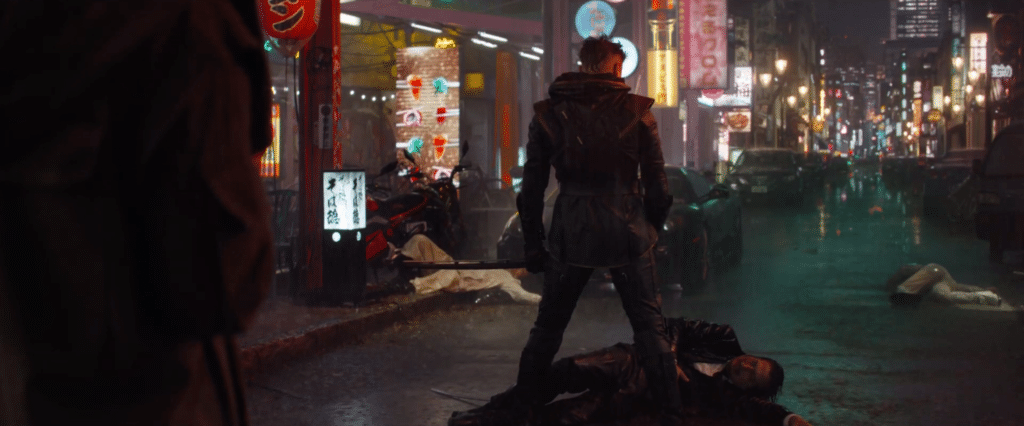 When the time came for Natasha and Clint to retrieve the Soul Stone, Clint believed he should be the one to sacrifice his life, but Natasha refuses to allow this and sacrifices herself instead. Clint's time as the brutal vigilante, Ronin, will inevitably come into play, but how the series ties this to Clint's redemption and possibly Natasha will be compelling to see.
RELATED: CATE SHORTLAND OPEN TO DIRECT MORE MARVEL FILMS AND THOUGHTS ON SCARLETT JOHANSSON'S DEPARTURE
Natasha never gave up on Clint even as he was at his most ruthless, she always believed her best friend could be saved just as he saved her from being an assassin for the Red Room. Hawkeye would be an ideal time for Clint to confront his past as Ronin, his guilt and grief over Natasha, and how the pair changed each other's lives. Hawkeye would be a great opportunity to show the impact a true friend can have and what it is to grieve them when gone.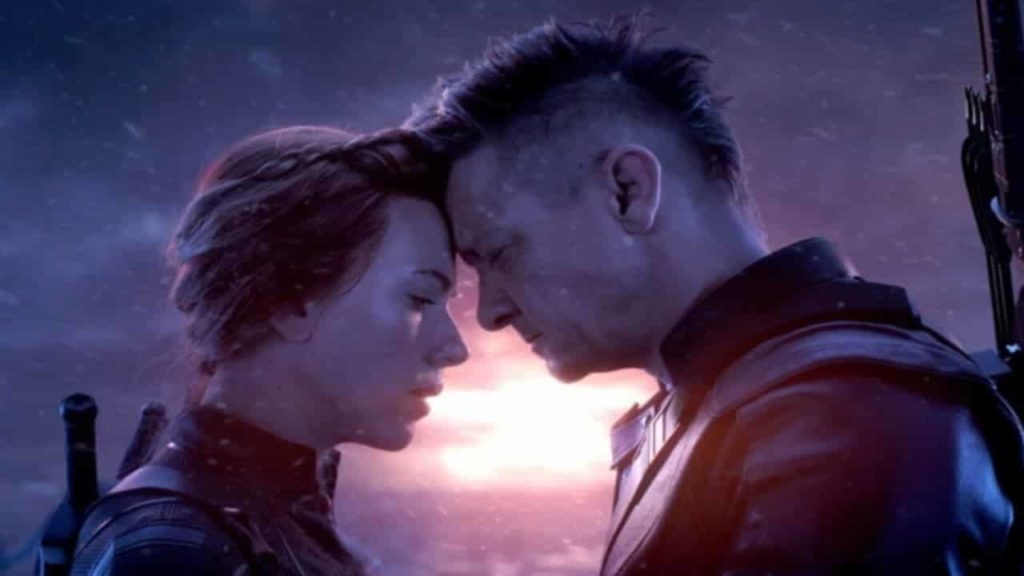 As for Yelena, it seems inevitable that there will be a confrontation between the former Red Room assassin and the archer, especially with Yelena likely looking to avenge her sister. Assuming she blames Clint for Natasha's death it will be interesting to see how Clint reacts. Will he try to correct her and explain that he's working to earn the sacrifice that Natasha made? Will his survivor's guilt lead him to lay down his weapons and surrender once he learns who she is? Or will he attempt to connect with Yelena so that they can share in their grief for someone so few people truly knew?
RELATED: HOW BLACK WIDOW'S RED GUARDIAN OPENS UP THE EXCITING POSSIBILITY OF MULTIPLE CAPTAIN AMERICAS THROUGHOUT MCU HISTORY
One thing is for certain the inevitable confrontation that Black Widow has set up between Clint and Yelena will be charged and full of emotion. Perhaps taking a page out of Black Widow's book and digging into the emotion through fight scenes. How ever this plays out, Black Widow has managed to set up a number of ways for Natasha's legacy to live on within the MCU after her tragic death in Avengers: Endgame and it seems like Yelena Belova will be at the center of it all.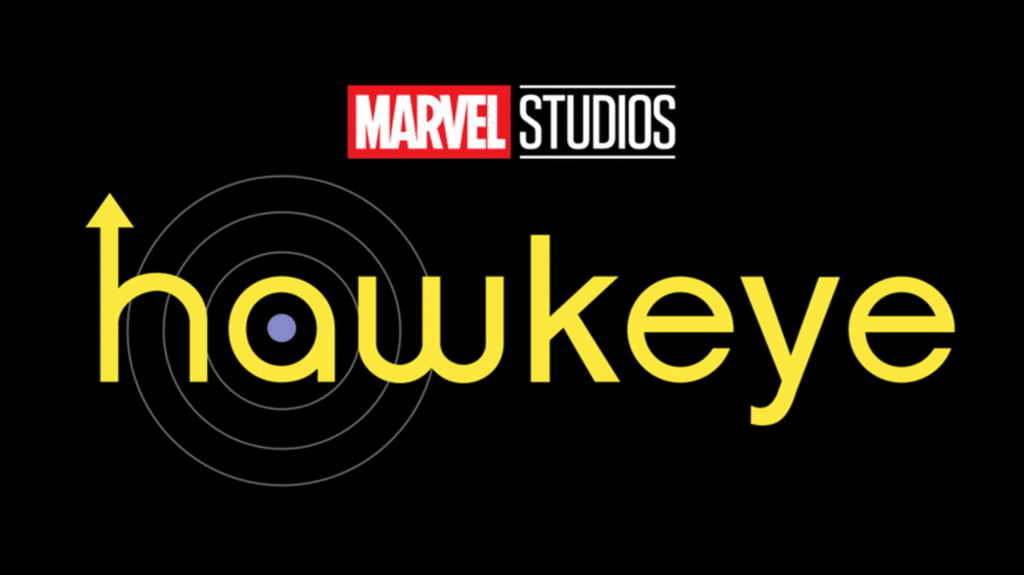 Are you excited to see Yelena and Clint in Hawkeye? How do you want to see Natasha's legacy continue after Black Widow? Leave your thoughts in the comments below or on our social media and for more MCU speculation check back with The Illuminerdi here and on our Marvel Watch Along on our YouTube channel.
KEEP READING: SHE-HULK: HOW DAREDEVIL COULD FACTOR INTO SEASON 1 OF THE EXCITING NEW LEGAL COMEDY